Discover the Intrigue of a Murder Mystery Weekend in Estes Park, Colorado
Murder Mystery Weekends Have Been Re-Imagined
You can now enjoy the thrill of a murder mystery every time you visit the Inn. Our creative team has developed an independently played Murder Mystery game that can be COVID-safely enjoyed during your stay.
Put your sleuthing skills to the test! Upon check-in at Romantic RiverSong Inn, you will receive an introductory packet. Those brave enough to embark on our adventure will find their first clue in the packet. You must solve the clue to find the location of the next clue, and so forth.

To play the game, you will continue to search out these clues by solving puzzles, logic problems and riddles. Once you have gathered all of the information, you are then tasked with solving the crime.
Experience the Thrill of a Cloak-and-Dagger Drama
For the crime to be considered "solved" there are three items you must discover and correctly annotate on your submission form.
Who is the murderer?
What was the murder weapon?
Why was the victim killed?
Answers must be submitted to the submission letterbox Inn by 10am on the morning of your checkout.
The game is contact free, but the Innkeepers are just a phone call away if assistance is required.

To start your journey simply open the envelope marked "Clue 1".
Along with the fun, memories, and adventurous time spent together, we have special prizes for the winners!
New themes and games updated regularly. Please call into Romantic RiverSong Inn to inquire about the current game theme.
Murder Mystery Game Theme Samples
The Death of Professor Alabaster 
Professor Alabaster was an Egyptian archeologist who was on his way to a new dig. Unearth and uncover the riddle in the mysterious fates of other members of the expedition as you explore Calamities from Cairo!
The Murder of Madame Blush
Madame Blush truly had it all- it was 1922 and she was very rich, very single and young enough to have married four wealthy men and bury them soon after the wedding bells stopped chiming. As Madame Blush and some of her closest friends celebrate life at a swanky hotel in Cairo some mysterious events unfold. It's time to uncover some deadly secrets.
The Expiration of Dr. Celadon
People often refer to her as "the Lady Doctor" a title she often finds as degrading as her inability to find meaningful and gainful employment. However, after some of her patient's died under mysterious consequences she earned her new moniker "the Grim Reaper". Despite all the rumors there was never any substantial evidence to prove the accusations. The Doctor has taken a sabbatical abroad, but what ghostly troubles will follow her across the Atlantic. Come with us on an international mystery that is bound to have you shivering in the cold!
Mountain Mystery Meets Riverside Charm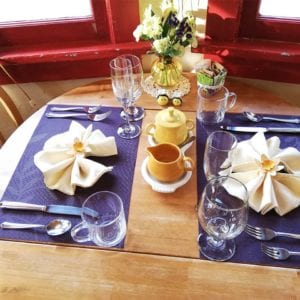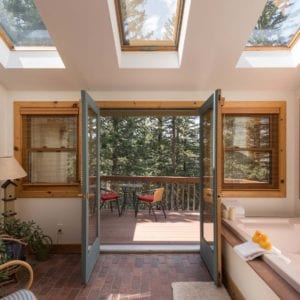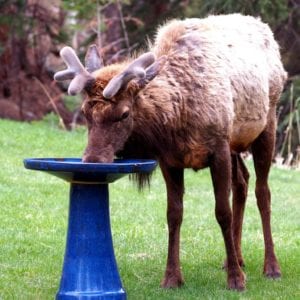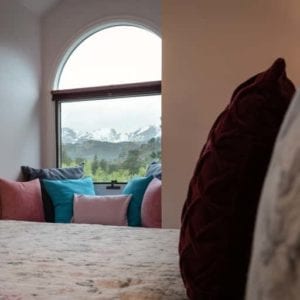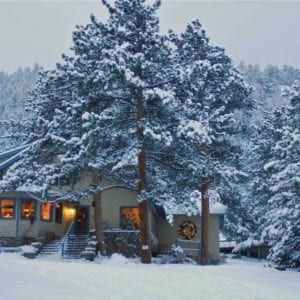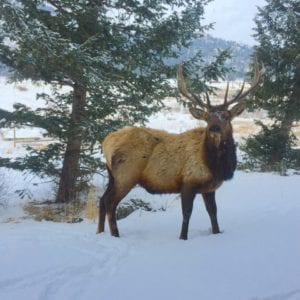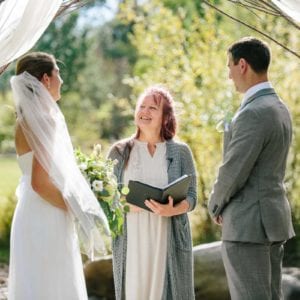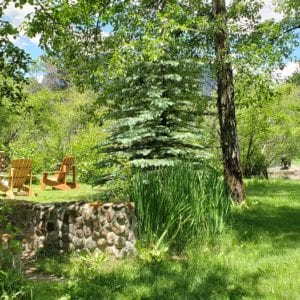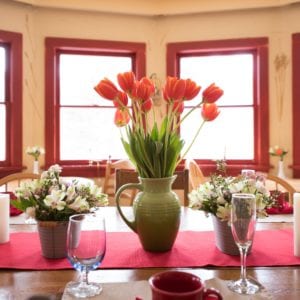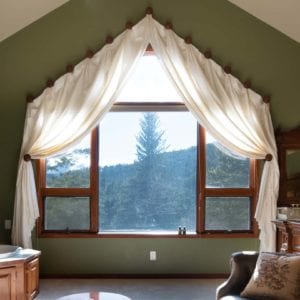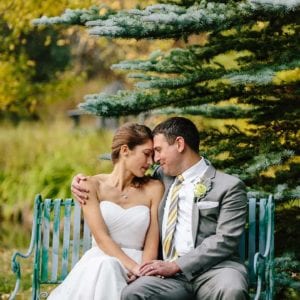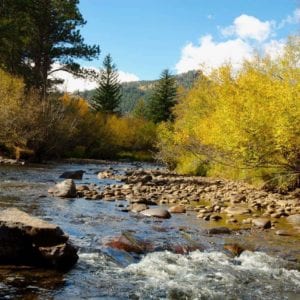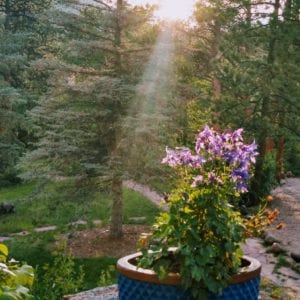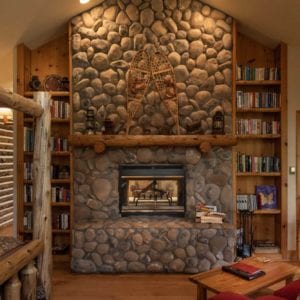 There's more than just intrigue to be had at our Estes Park bed and breakfast. Browse our gallery to see the idyllic views and cozy quarters you'll enjoy at the Romantic RiverSong Inn.
Enjoy All That Our Riverside B&B Has to Offer
Whether you opt for one of our B&B packages or create your own unique experience, you'll be able to take advantage of the abundant charm at the Romantic RiverSong Inn and our focus on enjoying a vibrant life with options to nourish, relax, and indulge.
Breakfast – All of our guests are invited to breakfast in the dining room every morning of your stay. Our cooks delight in providing healthy, balanced, and delicious dishes made from wholesome ingredients to fuel your mountain adventures. We can accommodate any dietary restrictions, and we offer a Breakfast-to-Go option for those needing an early start. Learn more about our Breakfast offerings.
Massages – We offer massages from licensed therapists either in your room or outdoors with river sounds and snow capped peaks providing the perfect ambiance. Relax your muscles after a long day of hiking in the National Park or rejuvenate your body for the adventures ahead. Learn more about our Massages and schedule yours today.
Add-Ons – From fresh flowers to sweets to picnic lunches and more, our B&B offers a variety of options to put that perfect final touch on your stay with us. Browse our available Add-Ons and mix-and-match for your ideal getaway.
Experience the Romance of Our Bed and Breakfast in Estes Park, Colorado
Situated only 75 miles from central Denver, the Romantic RiverSong Inn in Estes Park is a prime destination for guests from throughout Colorado and around the world. Our bed and breakfast is accessible year-round via Lower Broadview Rd, which offers riverside views along its winding curves all the way to the privacy of our wooded property.
For more information about our property, visit our About page.
Murder Mystery Weekends and More in Estes Park, Colorado
From a weekend of suspense to a simple escape into the grandeur of the Rockies, the Romantic RiverSong Inn is perfect for special occasions and weekend getaways alike. Explore our various offerings and contact us to book your Estes Park adventure today.
Weddings and Elopements – Our venue accommodates weddings of up to 18 guests for an intimate streamside experience in all the wooded beauty of our Estes Park property. Browse our Wedding and Elopements packages and learn more about making Romantic RiverSong Inn the site of your special day.
Activities – With a wealth of options ranging from the serenity of an outdoor massage to the intrigue of our Murder Mystery Weekends, our B&B is the ideal destination for anyone looking to enjoy an escape to the tranquil scenery of the Rocky Mountains. Learn about all of our Activities and plan your itinerary today.
Rooms – Our ten rooms each have their own unique ambiance while remaining true to the cozy charm that characterizes our entire inn. From our Shooting Star Suite to the lofty Meadow Bright Room, discover the spaces that keep couples returning year after year and book your own stay in one of our Rooms today.
Escape to Romantic RiverSong Inn for a One-of-a-Kind Getaway
When you join a Murder Mystery Weekend at the Romantic RiverSong Inn, you'll enjoy a mountain escape with all the relaxing and invigorating activities our area has to offer, in addition to the thrilling intrigue of a classic crime thriller. Contact us now to book your weekend. We look forward to having you join us!