A Scenic Hike with Seven Unique Connection Spots
The 7 Benches Trail is an iconic part of Romantic RiverSong Inn's charm and intimate experience that provides guests with an opportunity to connect with each other and with nature in a way that is truly unforgettable. For years, this cherished gem at our secluded property, has enchanted couples and adventurers alike. This scenic hike takes you on a journey that leads to a breathtaking overlook of the Inn, Estes Park, the Big Thompson River and the stunning Colorado Rockies, all without having to leave our private property.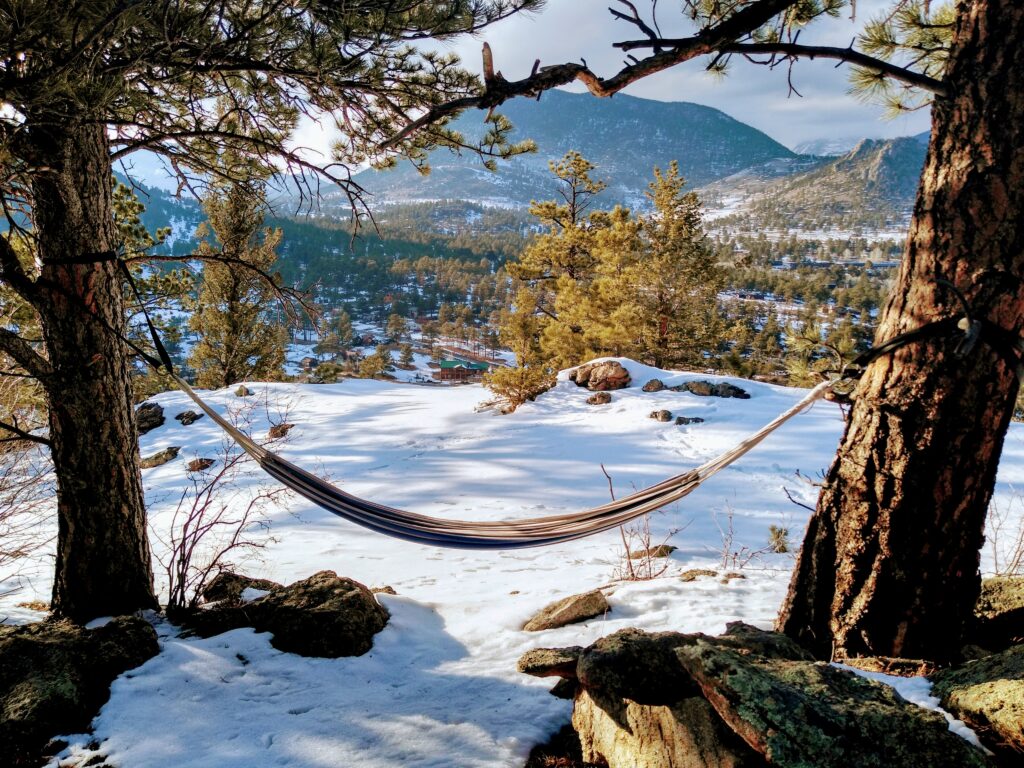 More than just a hike, and where it gets its name, the trail features seven unique and strategically placed benches along the way. These rest spots provide the perfect opportunity to pause, enjoy your surroundings and savor a romantic moment, like stealing a kiss, or sharing a special memory with your beloved. In fact, according to popular belief, the number 7 is considered lucky, and what could be a more ideal way to celebrate your affection than by exchanging seven kisses amidst the breathtaking beauty of the Rockies?
Creating Memories and Strengthening Bonds: Get 7 Kisses on 7 Benches Trail!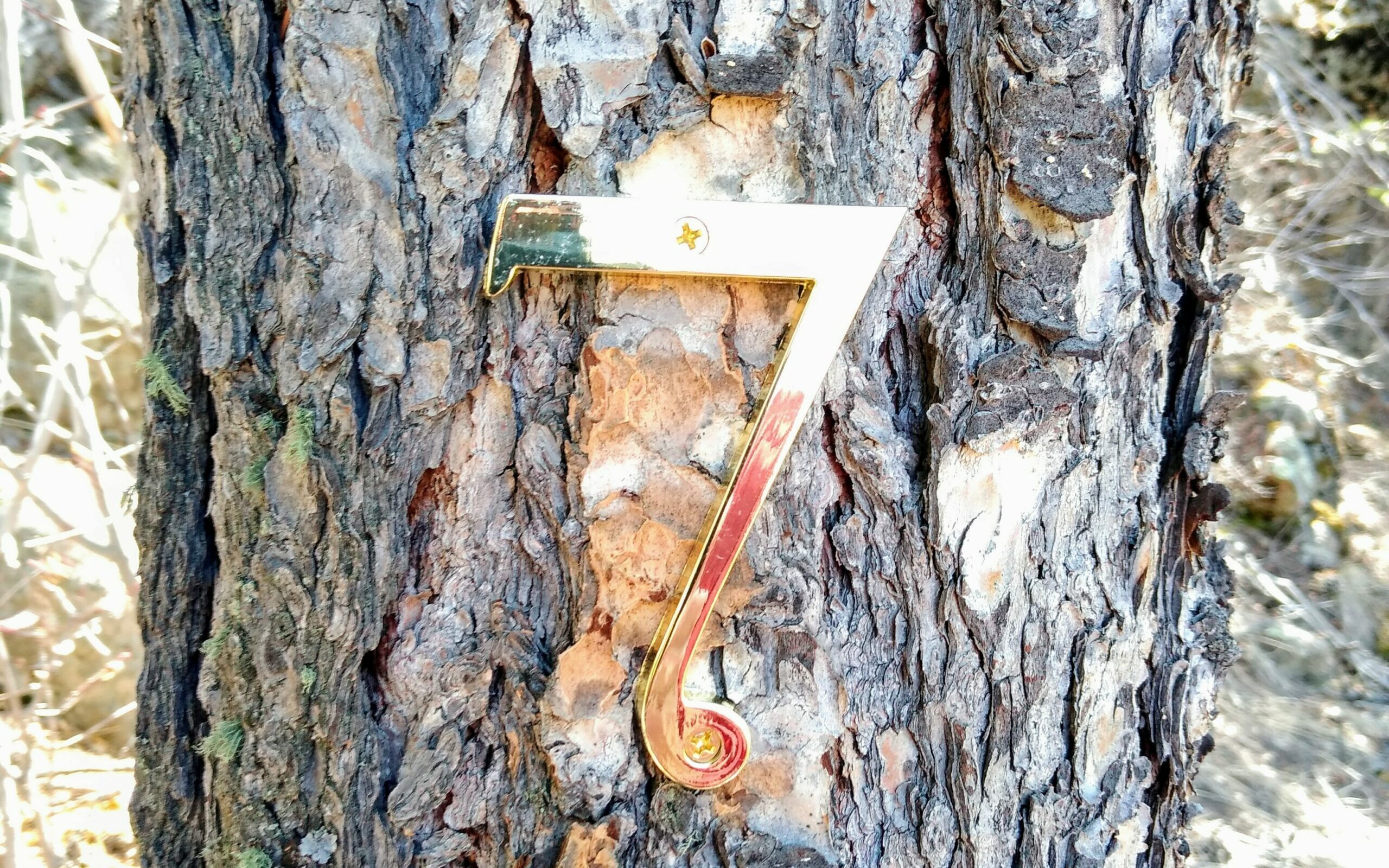 The 7 Benches trail has become a cherished experience for many couples, with some even making it an annual tradition to complete the seven kisses on 7 benches trail challenge. The trail has witnessed countless love stories unfold over the years, with couples using the opportunity to reconnect and strengthen their bonds.
Why the 7 Benches Trail is a Must-Do Experience at Romantic RiverSong Inn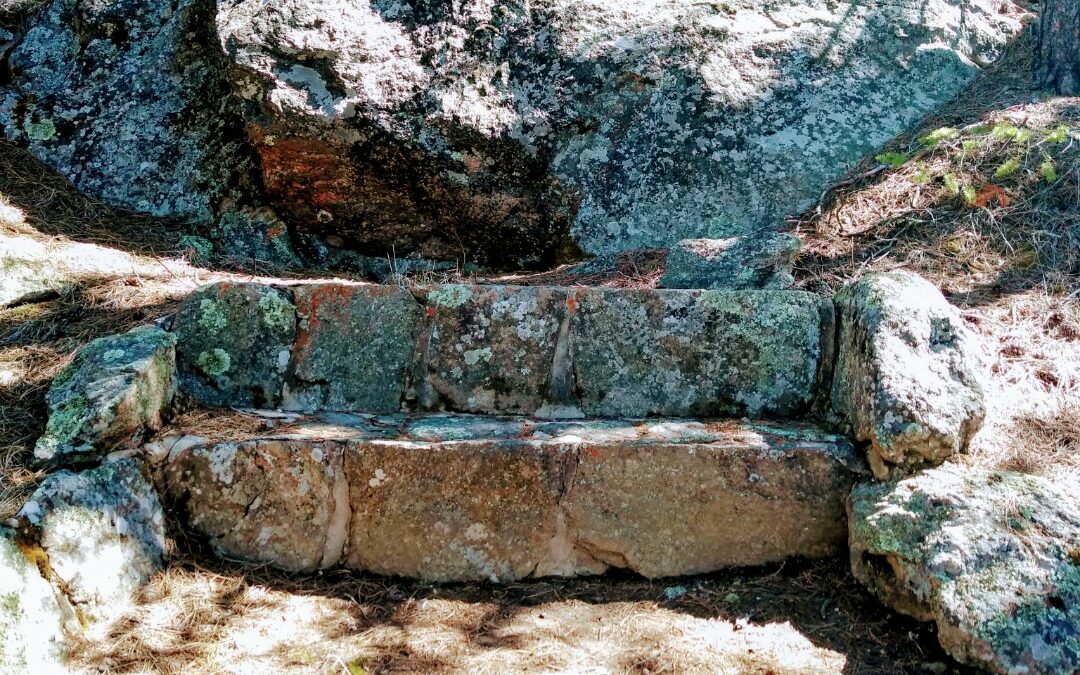 As you make your way up the trail, you'll feel a sense of accomplishment and invigoration that comes with completing the climb. It's a reminder that anything is possible. Whether you're a nature lover, a romantic at heart, or simply seeking a unique and meaningful experience, the trail is a must-do activity during your stay at our bed and breakfast.
Join the 7 Benches Trail Wall of Fame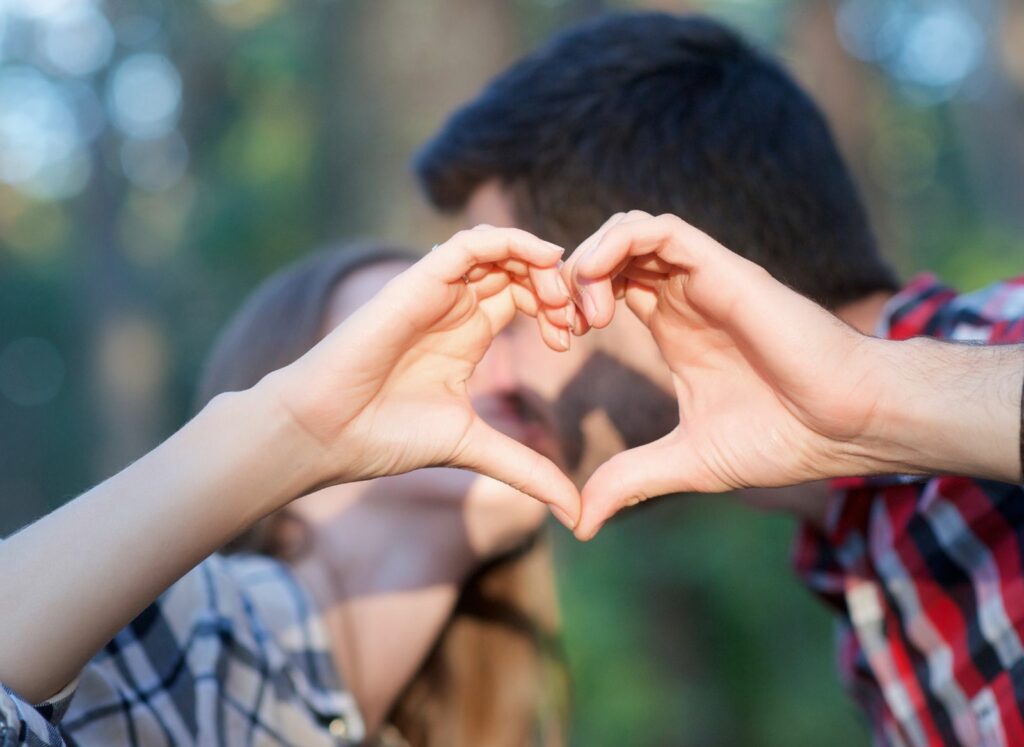 And now, at the top of 7 Benches Trail, you will discover a new incentive to reach the summit. We have created a special place where you can snap a selfie and share it on social media, not only to be featured on our 7 Benches Trail Wall of Fame, but also to win a special prize.
Create Lasting Memories on the Trail and be entered to Win A Free Stay!
When you share your photos, you will automatically be entered into a drawing for a chance to win a FREE two-night stay at Romantic RiverSong Inn! This additional incentive offers an exciting opportunity to commemorate your journey on the trail and showcase your love for each other and the natural beauty around you. By sharing your photos on social media, you become a part of the 7 Benches Trail community and join the many couples who have completed the challenge before you.
So, be sure to capture that special moment on the trail and share it with the world! Not only will you have a chance to win a prize, but you will also create lasting memories of your visit to Romantic RiverSong Inn. The more photos shared and tagged, the more chances to win!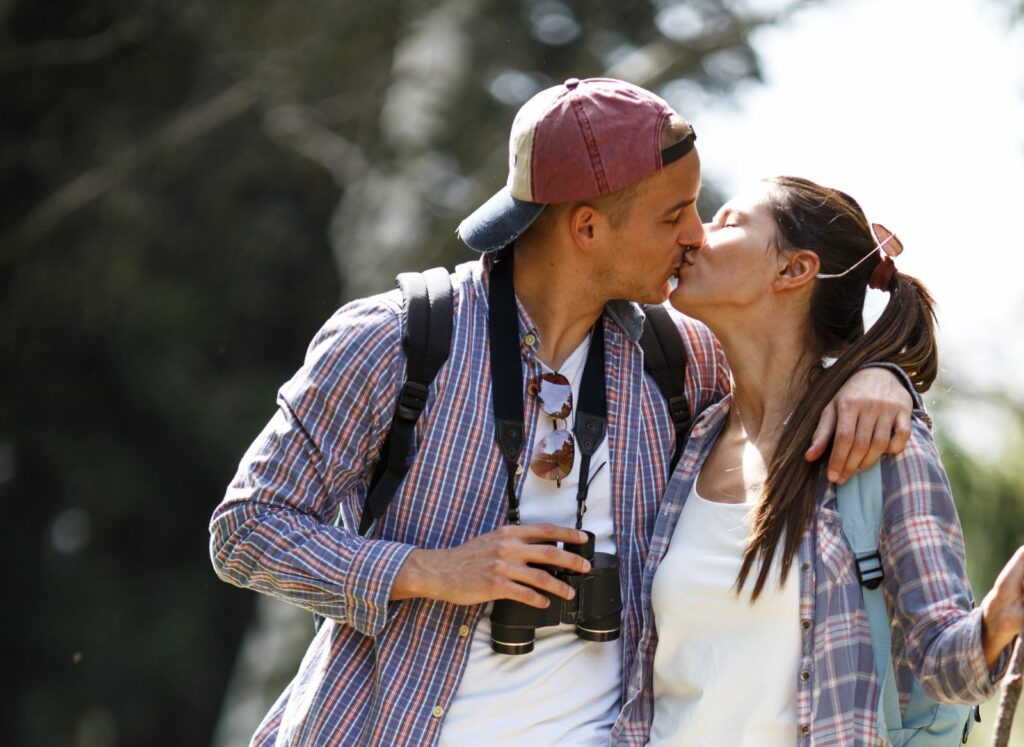 7 Benches Trail Challenge Rules:
Stay as a guest at Romantic RiverSong Inn
Hike the 7 Benches Trail on our private property
Take a selfie at the top of the trail at the selfie spot and share it to your social media pages using any one or all of our hashtags:


#7benchestrail
#romanticriversonginn


Let the innkeepers know you've completed the challenge (show them your selfies) and get a prize.
Winners are announced first in our newsletter- so be sure to subscribe!
Yes! Past pictures are welcome for 2023 entries- just be sure to go back through your pictures and use the appropriate tags so you'll show up on the social media wall of fame!
Your pictures on our social media "wall of fame" will automatically enter you into the 2 Free Nights stay drawing, so feel free to take as many photo's as you want along the trail!
Book your stay today!

See what others have to say! -Read Our Yelp Reviews