Discover Rustic Charm and Stunning Splendor at Our Estes Park B&B
Escape to Riverside Bliss in Estes Park, Colorado
Just 75 miles outside of Denver, the Romantic RiverSong Inn B&B is your tranquil forest oasis and gateway to all the natural beauty and adventure of Rocky Mountain National Park. Our country inn has been enchanting couples since 1922 and it continues to offer the perfect blend of comfort and adventure, simplicity and elegance, to lovers today.
Whether you are looking for a relaxing weekend or an intrepid foray into the various trails around the Rockies, our property provides the perfect setting for a mountain escape you'll remember forever. Enjoy a satisfying breakfast in our dining room, spend a morning along the river walking the many trails that meander through the meadows in the shadow of the mountains. Catch sight of the abundant wildlife throughout our property or simply gaze starry-eyed across the table at breakfast.
Our Estes Park location makes it easy to explore the beauty of the area from the wooded intimacy of our private property, while our B&B boasts a thousand little details to keep our guests coming back year after year. Browse our activities, plan your perfect getaway, and book your stay at the Romantic RiverSong Inn today.
With a private hiking trail, romantic weekend packages, and a wealth of breathtaking wildlife, the Romantic RiverSong Inn B&B has something for every couple. Browse our various offerings and envision your own escape into the tranquil serenity of our secluded property in Estes Park, Colorado.
Our B&B offers the perfect destination for couples looking to rekindle their love. Find the Romantic Getaway that speaks to you and start a new tradition with your sweetheart in Estes Park.
Our property offers natural beauty and relaxation year-round. Explore our Winter Getaways and escape to the coziness of our lodge in the snowy serenity of the Rockies.
Whether you are celebrating an engagement or simply looking for a special weekend in stunning outdoor beauty, we are here to help with an array of thoughtful options to help you get the most out of your experience. Browse our Packages and contact our team to book yours today..
From hiking to fishing to outdoor chess on the lawn and more, you will find no shortage of on site activities during your stay at our Estes Park B&B. Take a look through our favorite Things to Do and plan your itinerary now.
Explore the Vistas that Await You at Romantic RiverSong Inn
From the vibrant green of summer to stunning fall colors to winter's snowy wonderland, the Romantic RiverSong Inn is an idyllic destination year-round. Browse our gallery to inspire your own getaway and get a glimpse of the landscapes and wildlife surrounding our Estes Park property.
Experience the Riverside Romance that Keeps Couples Coming Back for More
Whether for a wedding, a romantic weekend, or a winter getaway, the Romantic RiverSong Inn has been a special place in the lives of countless couples throughout our 100 years of history. Hear what our lovebirds have to say about our stunning property and our exceptional customer care.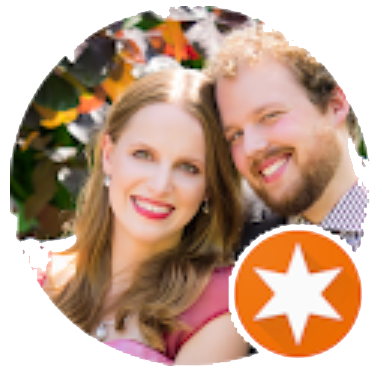 Elvira Kozhevnikova
June 2022
This is one of those rare hotels where you want to ask, "can I just live here?" Such a beautiful property and fantastic staff. This place is a nature lover's dream, right on the river, ten minutes from the entrance to RMNP, incredibly relaxing, and we were treated to views of the elk and baby elk as they wandered on the property. The breakfast was very tasty and filling and they have a to-go option for early hikers. I don't think I can ever stay anywhere else in the Estes area again.

Michael H.
June 2020
Fantastic! Our second visit, and everything was absolutely on-point, even during these "interesting" times when modifications must be made to the experience. We will be back, and we've already reserved for a mini-honeymoon for some friends... a GREAT gift for the newlyweds that they already greatly appreciate. Thanks Team!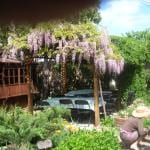 Watersprite91
June 2020
This is our second visit (see 2018) review. This time we chose Meadow Bright--such fun, giant whirlpool tub with fire place. Bathroom has door!! Beautiful architecture with one log cabin wall and 4 poster bed (no dust gathering canopy). You are truly separated from others, lovely deck, second room for reading and whirlpool tub and spacious deck. Breakfast is delivered by a masked staff person...
Pamper and Indulge on Your Terms
Whether you opt for one of our B&B packages or create your own unique experience, you will be able to take advantage of the abundant charm at the Romantic RiverSong Inn and our focus on enjoying a vibrant life with options to nourish, relax, and indulge.
Breakfast – All of our guests are invited to breakfast in the dining room every morning of your stay. Our cooks delight in providing healthy, balanced, and delicious dishes made from wholesome ingredients to fuel your mountain adventures. We can accommodate most food allergies and we offer a Breakfast-to-Go option (24-hour notice) for those needing an early start. Learn more about our Breakfast offerings.
Add-Ons

– From fresh flowers to sweets to picnic backpack lunches and more, our B&B offers a variety of options to put that perfect final touch on your stay with us. Browse our available Add-Ons and mix-and-match for your ideal getaway.
Inspire Your Life with a Stay at Romantic RiverSong Inn
From the awe-inspiring majesty of the Rockies to the tranquil serenity of an afternoon spent beside a gently flowing river, the Romantic RiverSong Inn has everything you need for a mountain escape that will refresh and inspire your relationship and your life. No matter the season, our B&B in Estes Park is your ideal destination for exploring the charm of the town and the rugged scenery of Rocky Mountain National Park. Contact our office to have all your questions about our property answered and book your stay with us today.