Your Destination for Charming Weekend Getaways in Estes Park, Colorado
Discover Relaxation, Romance, and Adventure at Romantic RiverSong Inn
When it comes to weekend getaways in stunning outdoor settings, it doesn't get any more idyllic than a stay at the Romantic RiverSong Inn in Estes Park, Colorado. Our property has been enchanting couples since 1922, and we're continuing our legacy of romance and natural beauty today.
Our bed and breakfast offers cozy intimacy in a tranquil forest setting. With 26 acres of riverside wildlife and mountain views, it is the perfect spot to disconnect from the world and reconnect with your partner. You'll be treated to cozy quarters, breathtaking views, and exceptional customer service from a team who delights in anticipating your every need and exceeding your expectations.
Explore the serenity of our property or head further afield into the trails of Rocky Mountain National Park. Experience the charm of our inn and begin a tradition of weekend getaways in Estes Park, Colorado, as a time for you and your loved one to nurture and grow your relationship. Book your stay today and learn all we have to offer.
Rekindle Your Romance with Rustic Charm and Invigorating Nature
When you choose the Romantic RiverSong Inn for your weekend getaway, you'll experience firsthand the advantages of our historic property and the features that set us apart.
Relax in the coziness of your one-of-a-kind room with a king-size bed and en suite bathroom
Enjoy a delicious, balanced breakfast in our dining room every morning of your stay
Rekindle your romance with a weekend away from the distractions of technology, focused on the one you love in the inspiring outdoors
Wander our private hiking trail to the top of Gianttrack Mountain
Experience the serenity of our 26 wooded acres and the soothing sounds of the Big Thompson River
Take advantage of our property's private access to Roosevelt National Forest for miles of scenic wilderness and trails
Create your custom getaway with our various packages and add-ons
Come back year after year for a tradition that will nurture your love now and foreve
See Why Couples Return Year After Year to Our Riverside B&B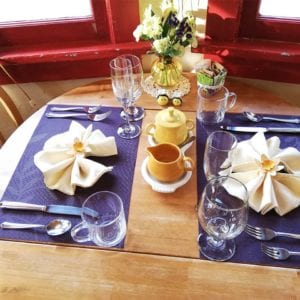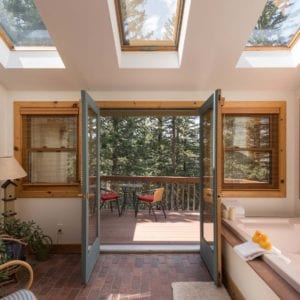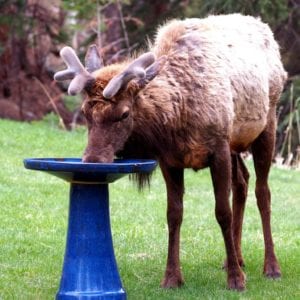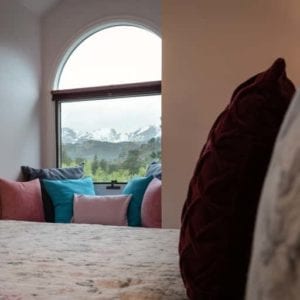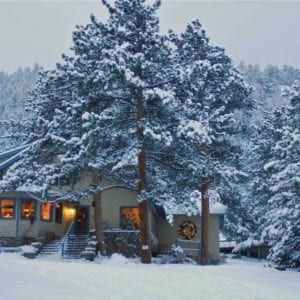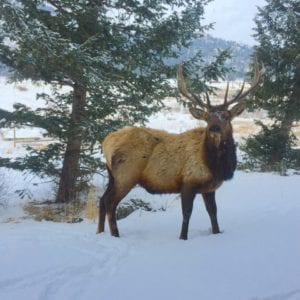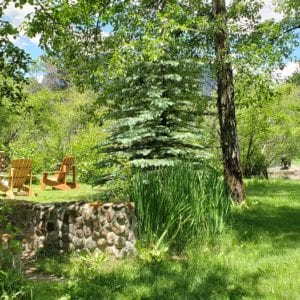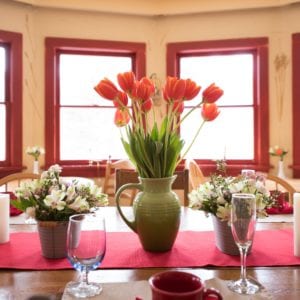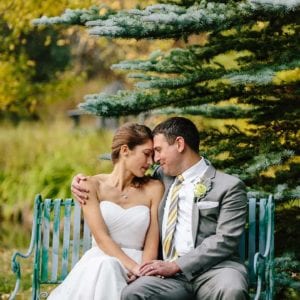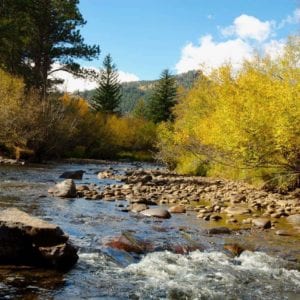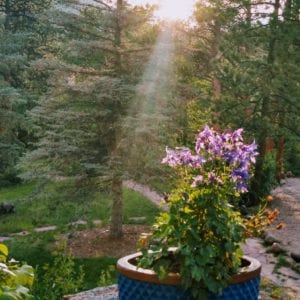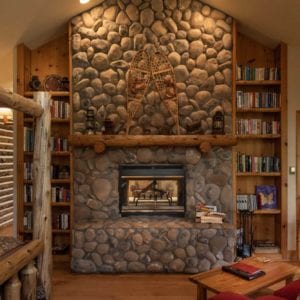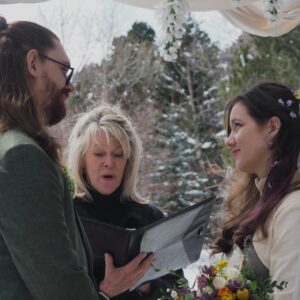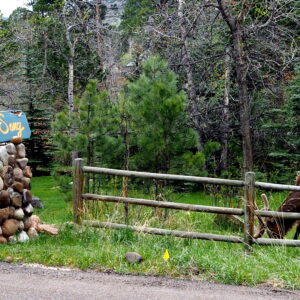 From breathtaking views of the Rockies to unexpected glimpses of our local wildlife, weekend getaways at the Romantic RiverSong Inn are an opportunity for rest and romance in one of Estes Park's most idyllic destinations. Explore our gallery for more of the sights and scenes that make our B&B a truly unforgettable experience.
Find All You Need for Your Romantic Escape
Whether you opt for one of our B&B packages or create your own unique experience, you will be able to take advantage of the abundant charm at the Romantic RiverSong Inn and our focus on enjoying a vibrant life with options to nourish, relax, and indulge.
Breakfast – All of our guests are invited to breakfast in the dining room every morning of your stay. Our cooks delight in providing healthy, balanced, and delicious dishes made from wholesome ingredients to fuel your mountain adventures. We can accommodate most food allergies, and we offer a Breakfast-to-Go option (24-hour notice) for those needing an early start. Learn more about our Breakfast offerings.
Add-Ons

– From fresh flowers to sweets to picnic lunches and more, our B&B offers a variety of options to put that perfect final touch on your stay with us. Browse our available Add-Ons and mix-and-match for your ideal getaway.
Experience the Riverside Romance that Keeps Couples Coming Back for More
Whether for a wedding, a romantic weekend, or a winter getaway, the Romantic RiverSong Inn has been a special place in the lives of countless couples throughout our 100 years of history. Hear what our lovebirds have to say about our stunning property and our exceptional customer care.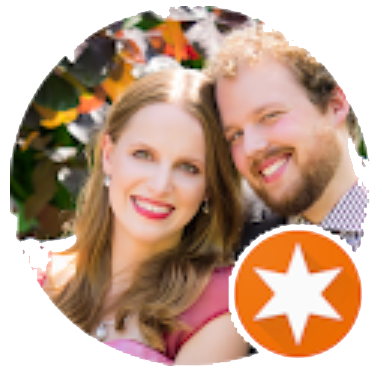 Elvira Kozhevnikova
June 2022
This is one of those rare hotels where you want to ask, "can I just live here?" Such a beautiful property and fantastic staff. This place is a nature lover's dream, right on the river, ten minutes from the entrance to RMNP, incredibly relaxing, and we were treated to views of the elk and baby elk as they wandered on the property. The breakfast was very tasty and filling and they have a to-go option for early hikers. I don't think I can ever stay anywhere else in the Estes area again.

Michael H.
June 2020
Fantastic! Our second visit, and everything was absolutely on-point, even during these "interesting" times when modifications must be made to the experience. We will be back, and we've already reserved for a mini-honeymoon for some friends... a GREAT gift for the newlyweds that they already greatly appreciate. Thanks Team!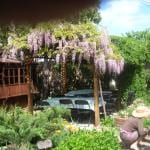 Watersprite91
June 2020
This is our second visit (see 2018) review. This time we chose Meadow Bright--such fun, giant whirlpool tub with fire place. Bathroom has door!! Beautiful architecture with one log cabin wall and 4 poster bed (no dust gathering canopy). You are truly separated from others, lovely deck, second room for reading and whirlpool tub and spacious deck. Breakfast is delivered by a masked staff person...
Discover All That the Romantic RiverSong Inn Has to Offer
Whether you're searching for the perfect venue in which to take your vows or simply want an escape to the grandeur of the Rockies, the Romantic RiverSong Inn is perfect for special occasions and weekend getaways alike. Explore our various offerings and contact us to book your Estes Park romance today.
Weddings and Elopements
With the Rocky Mountains in the background and your love front and center, our bed and breakfast provides an environment like no other in which to take the next step in your relationship. Our venue accommodates weddings of up to twenty people for an intimate streamside experience in all the wooded beauty of our Estes Park property. Browse our Weddings and Elopements page and learn more about making Romantic RiverSong Inn the site of your special day.
Activities
With a wealth of options, our B&B is the ideal destination for anyone looking to enjoy an escape to the tranquil scenery of the Rocky Mountains. Learn more about the various Activities available on our property or look forward to simply relaxing in the fresh mountain air of Estes Park, Colorado.
Couples Getaways
Our ten rooms each have their own unique ambience while remaining true to the cozy charm that characterizes our entire inn. There's nothing like the serenity of our riverside property to keep your love burning strong. From our Shooting Star Suite to the lofty Meadow Bright Room, discover the spaces that keep couples returning year after year and book your own stay in one of our Rooms today.
Experience the Romance of Our Bed and Breakfast in Estes Park, Colorado
Situated only 75 miles from central Denver, the Romantic RiverSong Inn in Estes Park is a prime destination for guests from throughout Colorado and around the world. Our bed and breakfast is accessible year-round via Lower Broadview Rd, which offers riverside views along its winding curves all the way to the privacy of our wooded property.
For more information about our property, visit our About page.
Inspire Your Life with a Stay at Romantic RiverSong Inn
From the awe-inspiring majesty of the Rockies to the tranquil serenity of an afternoon spent beside a gently flowing river, the Romantic RiverSong Inn has everything you need for a mountain escape that will refresh and inspire your relationship and your life. No matter the season, our B&B in Estes Park is your ideal destination for exploring the charm of the town and the rugged scenery of Rocky Mountain National Park. Contact our office to have all your questions about our property answered and book your stay with us today.