A Heritage of Scenic Wedding Reception Venues in Estes Park, Colorado
Celebrate the Start of Your Life Together at RiverSong Romantic Inn
When it comes to wedding reception venues in Estes Park, Colorado, the Romantic RiverSong Inn has a longstanding tradition of bringing couples and loved ones together. Since the lodge's origin in 1922, our private property has been a tranquil escape in the beauty of the Rockies, complete with a bubbling brook, forested glades, and snow capped peaks on the horizon.
We delight in hosting small weddings up to eighteen guests, allowing us to provide a customized and intimate experience for you, your partner, and the special few with whom you choose to share your day. Take your vows on our streamside patio, framed in simple elegance with the towering trees and mountains behind. Celebrate with a cake ceremony and champagne toast before indulging in the relaxing atmosphere of our property for the rest of your time with us.
We understand how important this day is for you, which is why it's important for us, too. Every step of the way, we'll be here to make sure your wedding day is everything you deserve. Contact us to begin planning your ceremony today.
Infuse Your Marriage with the Majestic Tranquility of the Rockies
With a long history of happy couples, it's no surprise the Romantic RiverSong Inn is a favorite among local wedding reception venues. If you and your partner are looking for a location full of natural beauty that will allow you to focus on each other and your love—instead of on schedules and guest lists—you've come to the right place.
Celebrate your love with an intimate ceremony in the stress-free serenity of our private property
Eliminate the hassle of planning with our resident wedding coordinator
Create a day that reflects who you are as a couple with a customizable ceremony and add-ons
Enjoy the convenience of our wedding packages to meet every style and budget, including cake ceremonies, stays at our bed & breakfast, tastings at a local brewery, and more
Begin your life together relaxed and rejuvenated with quality time spent on our 26 acres of forested natural beauty in Estes Park
Browse Our Breathtaking Views and Charming Details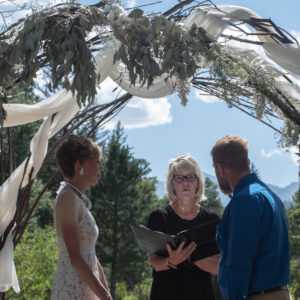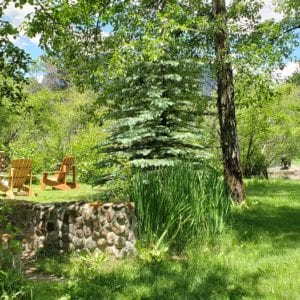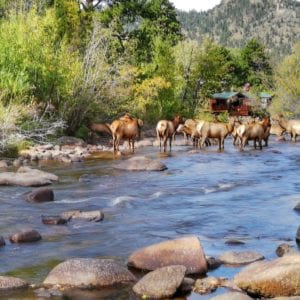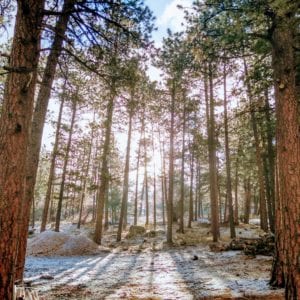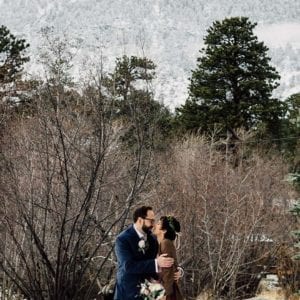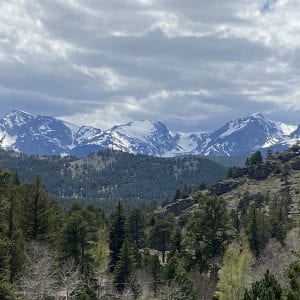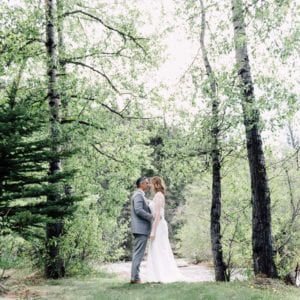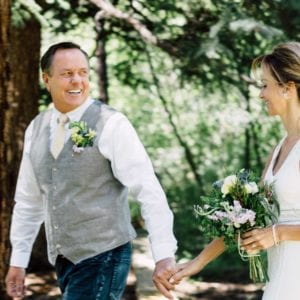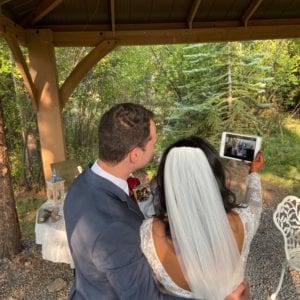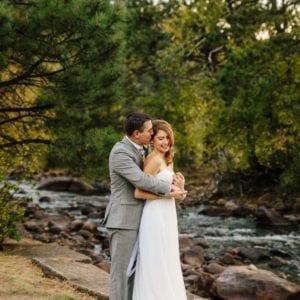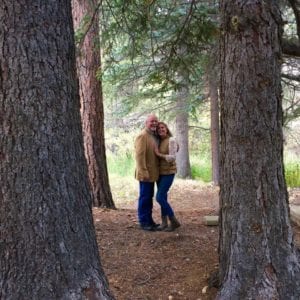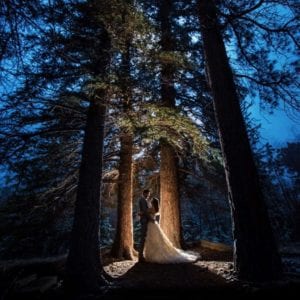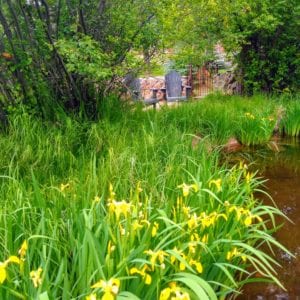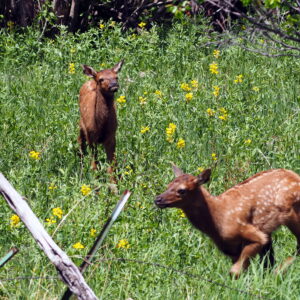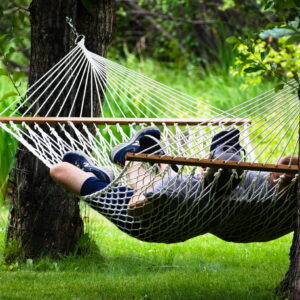 From the splendor of the Rocky Mountain backdrop to the thoughtful charm of a thousand little details, we go above and beyond to make sure our property exceeds your expectations. Browse our gallery and explore the best of wedding reception venues in Estes Park, Colorado, today.
Enchanting Couples Long Before the Ceremony Begins
When you choose the team at Romantic RiverSong Inn to host your elopement, you will experience unparalleled service from our first call until you say goodbye as our newest happily married couple. We accommodate small weddings under 18 guests, enabling us to provide a truly intimate experience for you and your loved ones. Our client-focused process ensures that the details are taken care of so you can enjoy your day stress-free.
On our initial call, we'll learn what you are looking for when it comes to your special day. We'll discuss the type of wedding you want and the various locations available on our bed and breakfast property in Estes Park, Colorado. We will also determine which of our customizable packages might best suit your needs.
We will follow up with an email questionnaire to capture more of your specific preferences, allowing us to tailor your experience to your unique style.
You will review our plan for your wedding, and we'll address any questions or concerns you may have. When you're satisfied, you'll sign on for a wedding experience you'll cherish forever.
Our team will take care of the rest, ensuring every detail of your day meets and exceeds your expectations. You'll work with our designated Wedding/Elopement Coordinator from the very beginning, providing you with the convenience of a single point of contact who has your needs in mind every step of the way.
At Romantic RiverSong Inn, you'll get more than a wedding day immersed in romantic tranquility and breathtaking natural beauty. You will experience truly exceptional care at every point in the process, allowing you to focus on the moments and people that matter most. Contact our team today to begin making your dream day a reality.
Experience the Riverside Romance that Keeps Couples Coming Back for More
Whether for a wedding, a romantic weekend, or a winter getaway, the Romantic RiverSong Inn has been a special place in the lives of countless couples throughout our 100 years of history. Hear what our lovebirds have to say about our stunning property and our exceptional customer care.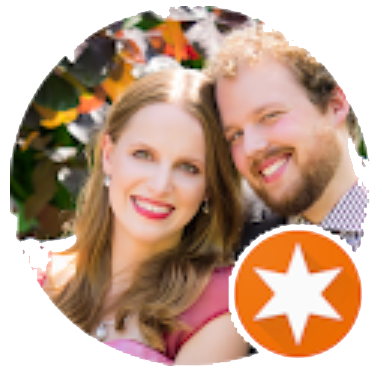 Elvira Kozhevnikova
June 2022
This is one of those rare hotels where you want to ask, "can I just live here?" Such a beautiful property and fantastic staff. This place is a nature lover's dream, right on the river, ten minutes from the entrance to RMNP, incredibly relaxing, and we were treated to views of the elk and baby elk as they wandered on the property. The breakfast was very tasty and filling and they have a to-go option for early hikers. I don't think I can ever stay anywhere else in the Estes area again.

Michael H.
June 2020
Fantastic! Our second visit, and everything was absolutely on-point, even during these "interesting" times when modifications must be made to the experience. We will be back, and we've already reserved for a mini-honeymoon for some friends... a GREAT gift for the newlyweds that they already greatly appreciate. Thanks Team!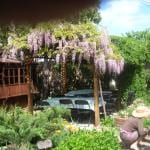 Watersprite91
June 2020
This is our second visit (see 2018) review. This time we chose Meadow Bright--such fun, giant whirlpool tub with fire place. Bathroom has door!! Beautiful architecture with one log cabin wall and 4 poster bed (no dust gathering canopy). You are truly separated from others, lovely deck, second room for reading and whirlpool tub and spacious deck. Breakfast is delivered by a masked staff person...
Come for the "I Do," Stay for Everything Else
Whether you're searching for the perfect venue in which to take your vows or simply want an escape to the grandeur of the Rockies, the Romantic RiverSong Inn is perfect for special occasions and weekend getaways alike. Explore our various offerings and contact us to book your Estes Park romance today.
Activities – With a wealth of options, our B&B is the ideal destination for anyone looking to enjoy an escape to the tranquil scenery of the Rocky Mountains. Learn about all of our Activities and plan your itinerary today.
Rooms – Our ten rooms each have their own unique ambiance while remaining true to the cozy charm that characterizes our entire inn. From our Shooting Star Suite to the lofty Meadow Bright  Room, discover the spaces that keep couples returning year after year and book your own stay in one of our Rooms today.
Experience the Romance of Our Bed and Breakfast in Estes Park, Colorado
Situated only 75 miles from central Denver, the Romantic RiverSong Inn in Estes Park is a prime destination for guests from throughout Colorado and around the world. Our bed and breakfast is accessible year-round via Lower Broadview Rd, which offers riverside views along its winding curves all the way to the privacy of our wooded property.
For more information about our property, visit our About page.
Schedule Your Tour of Romantic RiverSong Inn Today
Discover our beloved venue for yourself. Contact us today and experience the beauty and elegance that have made the Romantic RiverSong Inn an enchanting destination for 100 years.