Your wedding day is a magical occasion that deserves to be celebrated in a truly unique and intimate setting. Imagine exchanging vows amidst the breathtaking natural beauty of Estes Park, Colorado, with your loved ones by your side, while enjoying the exclusivity of an entire inn reserved just for you. At Romantic RiverSong Inn, you have the extraordinary opportunity to have an All Inn Wedding, a truly remarkable experience that offers privacy, tranquility, and endless possibilities for creating unforgettable moments.
A Dreamlike Escape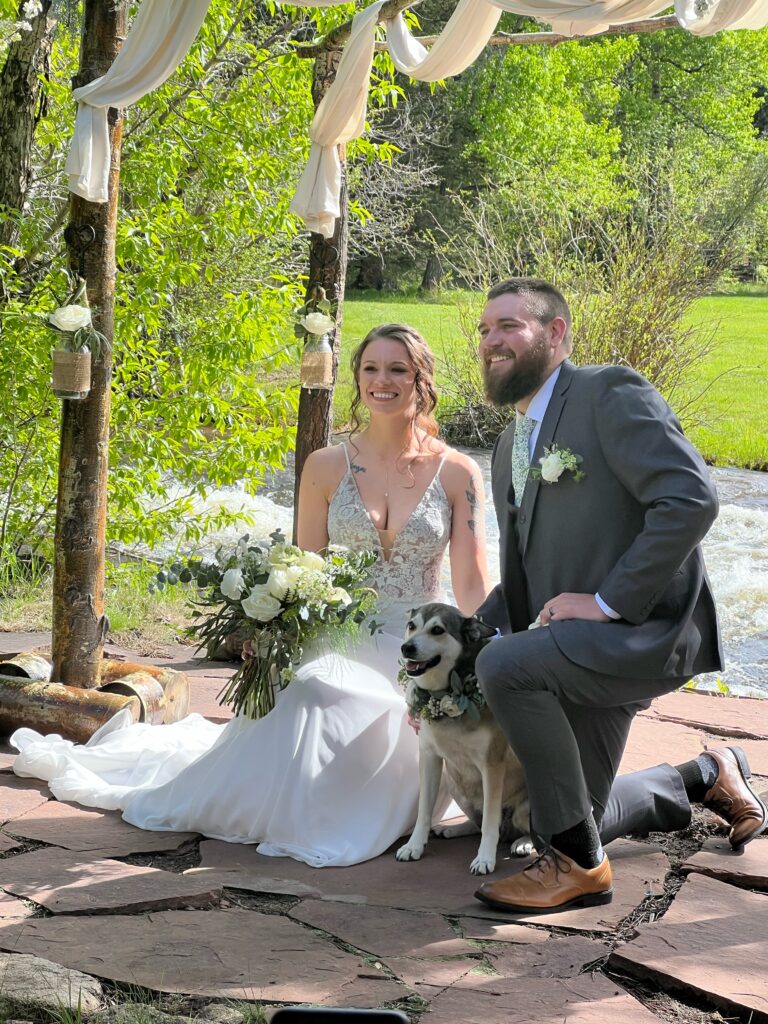 The moment you step foot onto the grounds of Romantic RiverSong Inn, you'll be captivated by its picturesque surroundings. Nestled in the heart of the Rocky Mountains, with breathtaking views of the Continental Divide and the Big Thompson River, this charming inn offers an unparalleled secluded venue. With the All Inn Wedding package, you and your guests will have exclusive access to the entire inn, ensuring a private and intimate celebration in one of the best wedding venues in Estes Park.
Uninterrupted Togetherness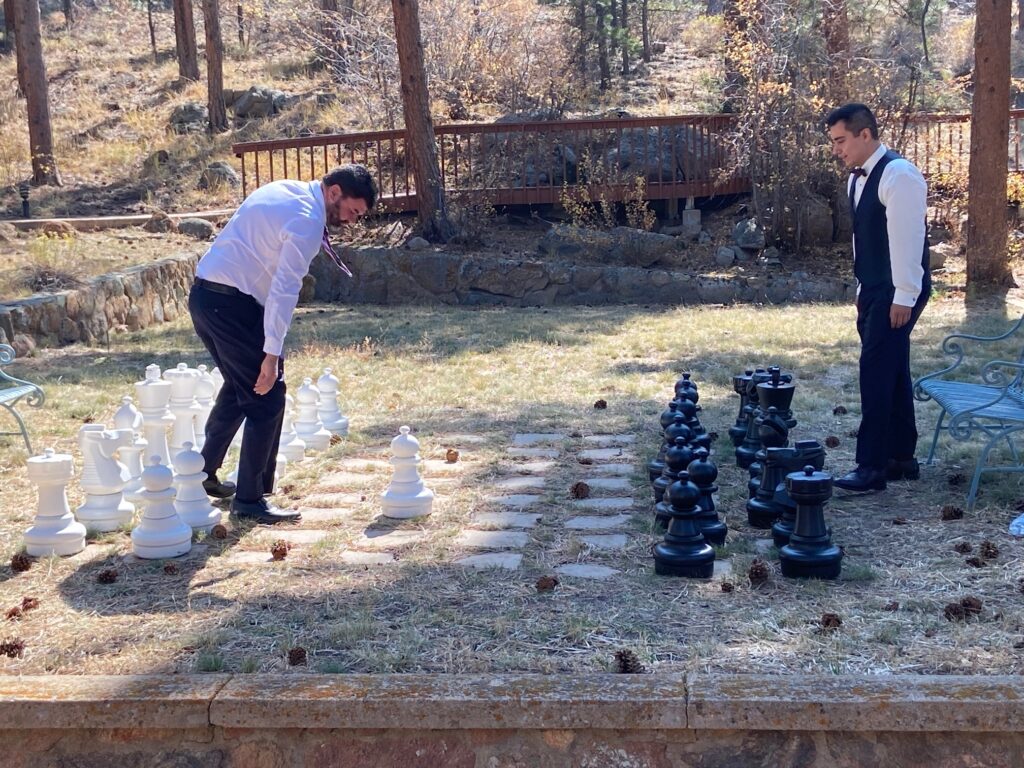 One of the most enchanting aspects of reserving the entire inn for your wedding is the privacy and seclusion. You and your loved ones will have the freedom to immerse yourselves in the joyful ambiance without any interruptions or distractions. Whether you wish to relax on the inn's spacious grounds, engage in outdoor activities like fishing, hiking, or playing yard games, or simply spend quality time together, the inn's serene atmosphere provides the perfect backdrop for pictures and setting for creating unforgettable memories at this secluded wedding retreat.
A Personalized Celebration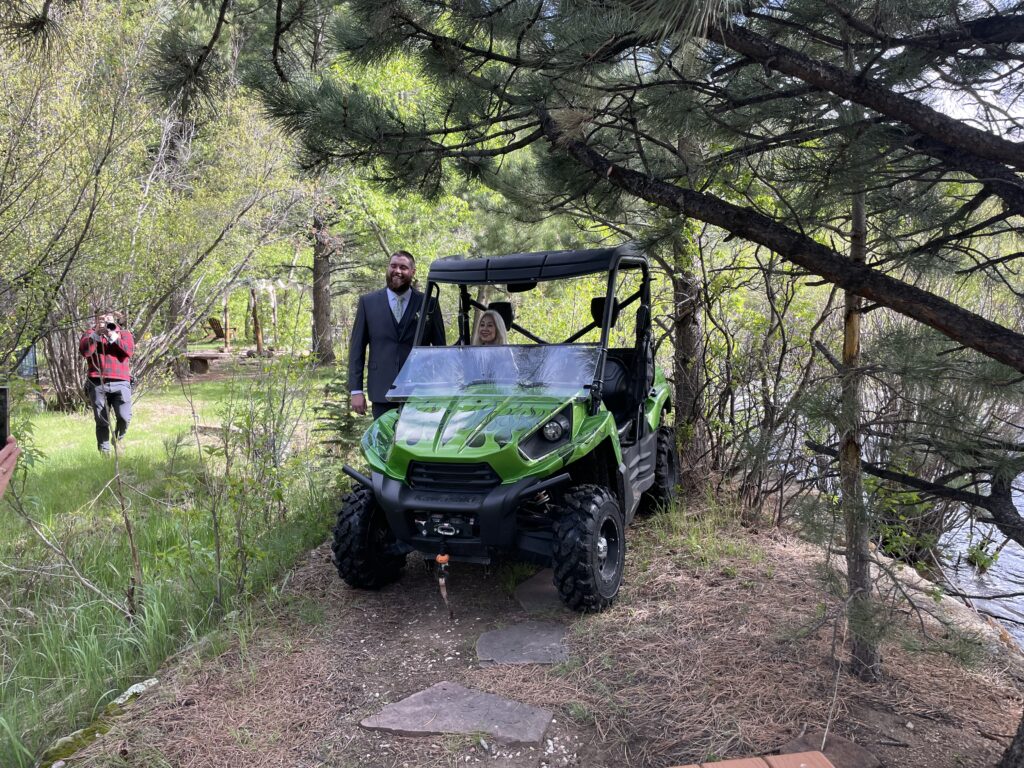 Romantic RiverSong Inn understands that every wedding is unique, and with the All Inn Wedding option, you have the flexibility to design your special day according to your preferences. Transform the inn's living room or patios into a cozy gathering space. Some guests have even created a personalized bar area where they raised toasts and celebrated. At Romantic RiverSong Inn you can create a warm and inviting atmosphere that fosters connection and camaraderie, as you celebrate the beginning of a new chapter together at this personalized wedding venue.
Memorable Culinary Delights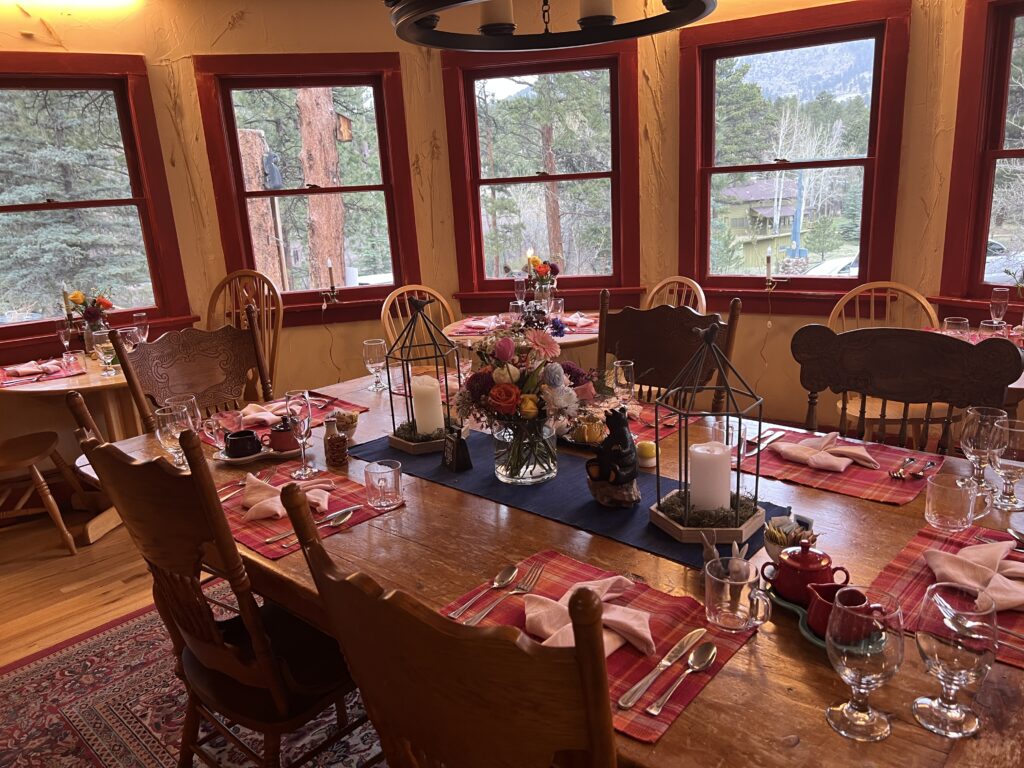 What better way to begin your day as newlyweds than by indulging in a delectable breakfast with your loved ones? The All Inn Wedding package includes a delightful breakfast served each morning, allowing you and your guests to come together and savor delicious food. Whether its sitting together and recounting the cherished moments from the previous day's celebrations or preparation for the big day ahead, the inn's team can accommodate a mouth watering breakfast that ensures delight and satisfaction.
Unparalleled Service
At Romantic RiverSong Inn, your happiness and satisfaction are paramount. The innkeepers and dedicated staff will go above and beyond to ensure that your wedding experience is seamless and unforgettable. From assisting with planning and coordination to providing personalized attention throughout your stay, they are committed to creating a magical ambiance and exceeding your expectations at this Estes Park wedding venue.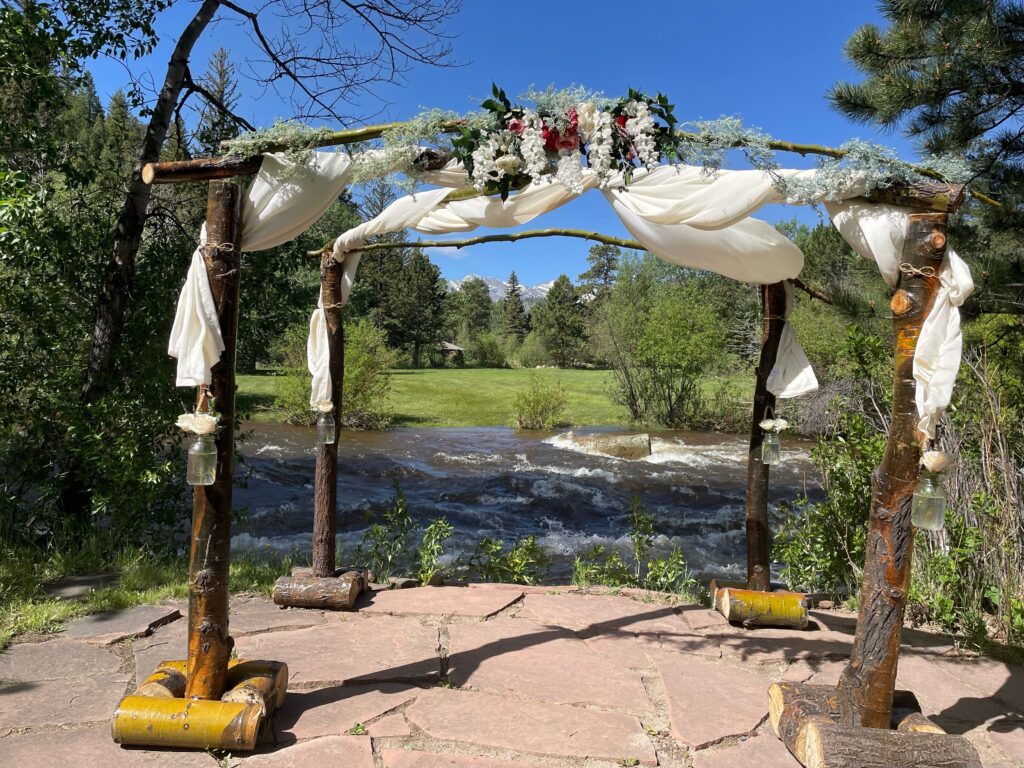 When it comes to celebrating your love, an All Inn Wedding at Romantic RiverSong Inn in Estes Park, Colorado, offers an unparalleled experience. Embrace the breathtaking beauty of nature, the intimacy of an entire inn reserved exclusively for you, and the freedom to create cherished memories with your loved ones.
Let Romantic RiverSong Inn be the backdrop to your love story, where your dream wedding becomes a reality. Your journey together starts here, amidst the stunning Rocky Mountains and the serene Big Thompson River, promising a lifetime of love and happiness at one of the best wedding venues in Estes Park, Colorado.

View our wedding packages today or contact us to start planning.
See what others have to say about their wedding at our venue.