Estes Park is an ideal spot for an anniversary weekend getaway. The mountains offer privacy and romance, while the area is full of unique activities to keep you busy for as long as you'd like to stay. Here are some of our favorite things to do on an anniversary weekend getaway—Colorado will keep you coming back year after year to celebrate your love.
Go Hiking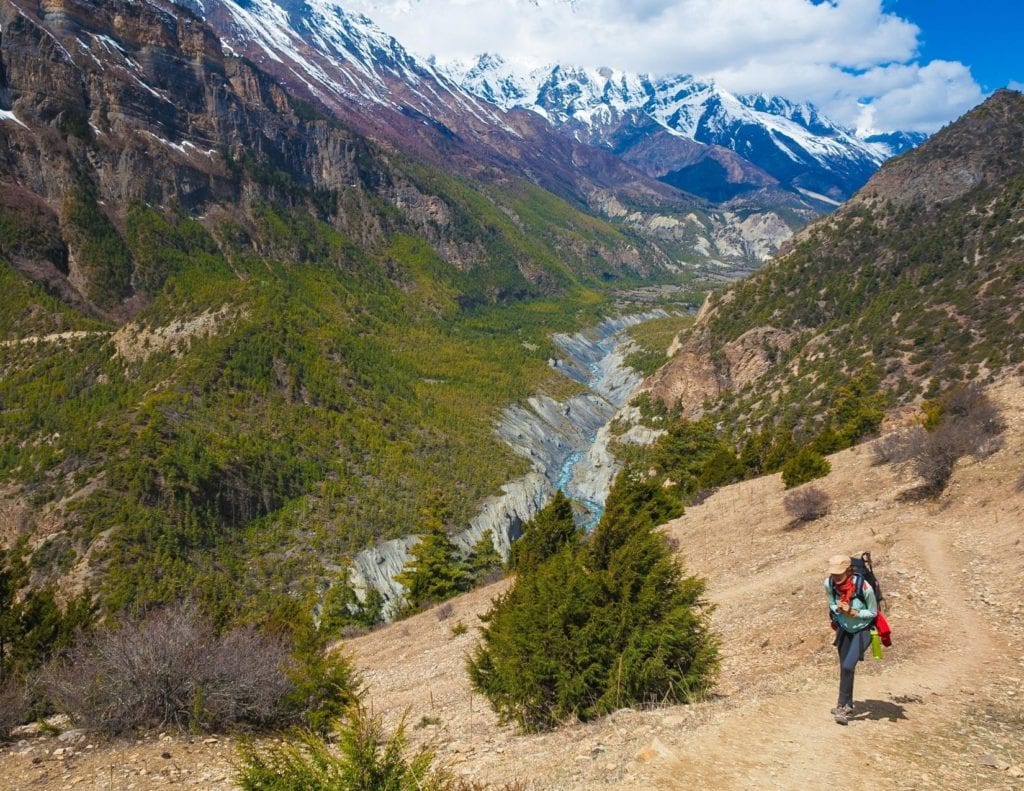 Colorado is known for its epic hiking, and there are carefully mapped and marked trails all over the state for beginners and advanced hikers alike. In Estes Park, you can pretty much step out your front door and start a hike in any direction! Some of the most popular trails are in Rocky Mountain National Park, but you can also explore Lake Estes Trail, an easy hike of less than four miles, or the Lion Gulch Trail, a moderate hike that takes about three and a half hours. We're partial to the Seven-Benches Trail, a private route on the Romantic RiverSong property, where tradition calls for a kiss at each of the seven benches!
Whether you want a gentle one-hour trip or a full day climb up one of the state's 58 peaks that reach 14,000 meters above sea level, you'll find it nearby.
Visit Rocky Mountain National Park
With 300 miles of hiking trails, Rocky Mountain National Park is definitely a hiker's paradise—but if you'd prefer to drive, you can take the scenic highways through the park, instead. You're bound to see an array of wildlife, which may include elk, big horn sheep, black bears, moose, mule deer, owls, eagles, geese, and more.
Go Horseback Riding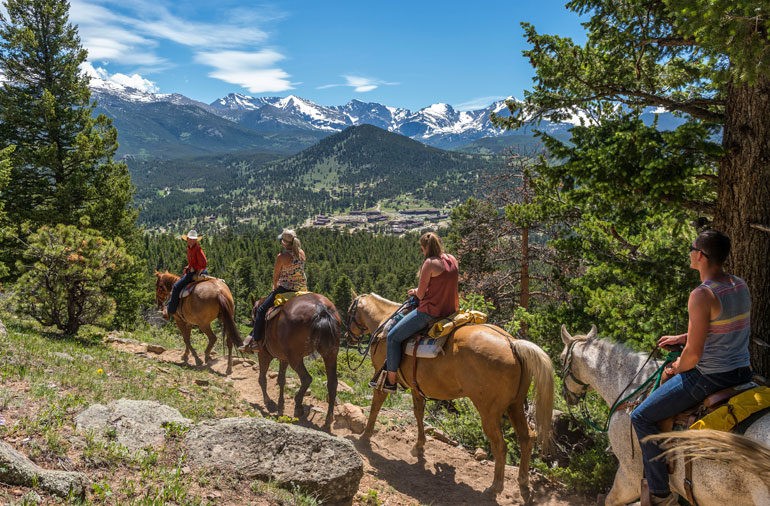 Hiking is just one way to experience the majesty of the mountains—horseback riding is another! Several stables in the area offer rides lasting from 60 minutes to four hours and even all-day! (You might want to plan a spa day to follow!)
Take the Aerial Tramway to the Top of Prospect Mountain
This unique tram, in operation since 1955, travels along wires strung from the top and bottom stations with no support towers in between—one of the few European-style cable cars you'll find in the United States. See the world from on high as you take the ride to the top, where you can hike and enjoy the view.
Enjoy a Wine or Beer Tasting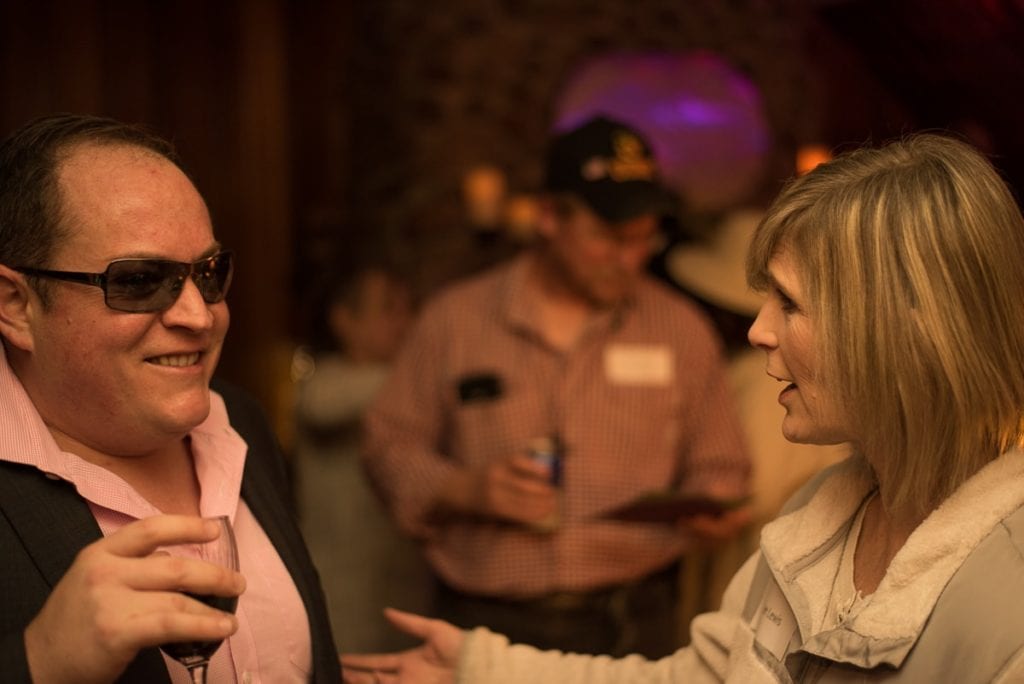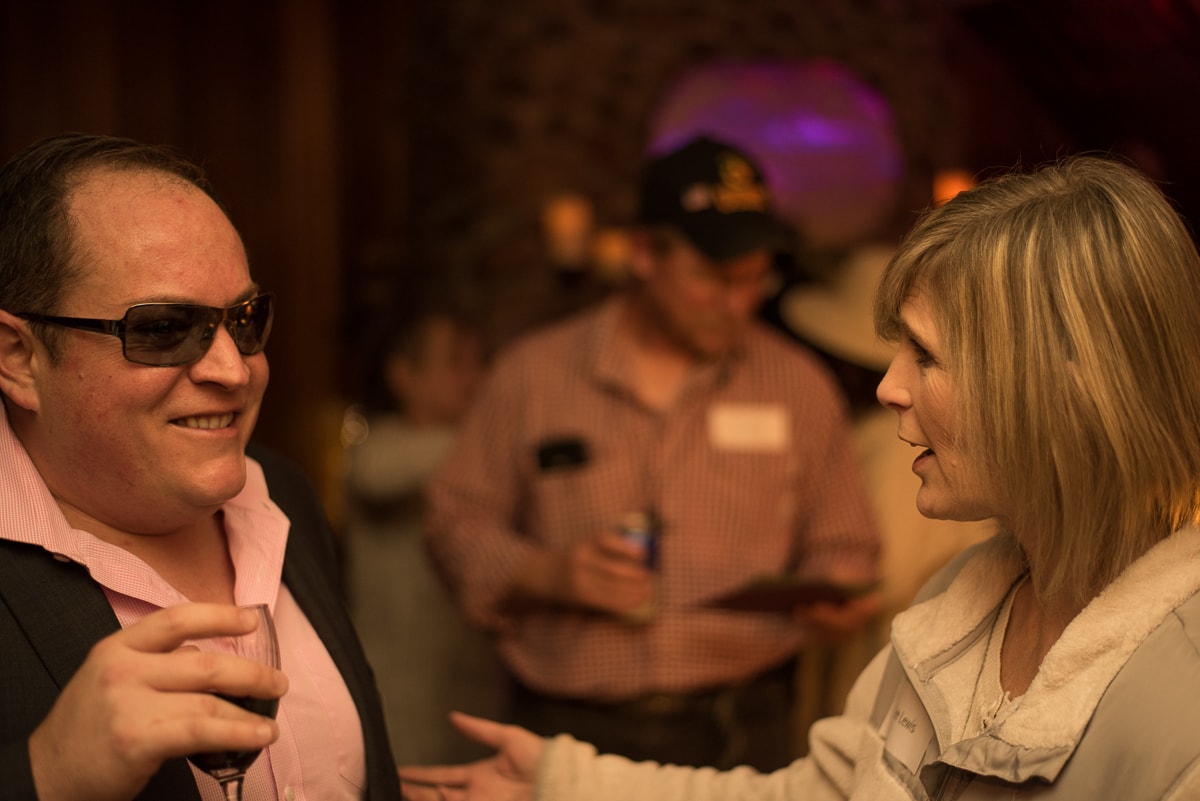 A do-it-yourself attitude and passion for locally-made products has long made Colorado home to a bustling craft beer scene. The area is also rich in wineries, distilleries, cideries, meaderies, and even kombucha tasting rooms! Take your pick: there's Rock Cut Brewing Company, Estes Park Brewery, Snowy Peaks Winery, and, for fine Colorado whisky, the Elkins Distillery. That's just the beginning. Beer, wine, and spirit aficionados have come to the right place.
Drive the Peak-to-Peak Scenic Driveway
Running from Estes Park through Clear Creek Canyon to I-70, this approximately 60-mile drive takes a few hours if you take time to stop—and you'll want to stop to enjoy one gorgeous mountain vista after the next, and maybe for some shopping, fishing, hiking, and more. The Peak-to-Peak Scenic Driveway takes you past Lily Lake, Brainard Lake, and Bernard Reservoir and through charming mountain towns like Allenspark and Nederland.
Stroll Through Downtown Estes Park
With more than 200 stores and attractions, you can shop for unique artwork, clothing, gifts, and other treasures from independent business owners. You have plenty of delicious options for lunch (and dessert), and you can book tours or excursions for the afternoon. The Riverwalk treats you to the soothing sounds of the Big Thompson River and Fall River and offers a lot of photo opportunities.
Play Golf
The Estes Park 18-Hole Golf Course is recognized as one of the most beautiful in the country. Situated in a valley, surrounded by towering peaks and visiting wildlife, this 100-year-old course is as scenic as it is challenging. Visiting golfers won't want to miss it. Tee times are highly recommended.
No time for 18 holes? Try the Estes Lake 9-Hole Golf Course instead. It's open all winter long, and you can play disc golf there, too!
Take a Jeep Tour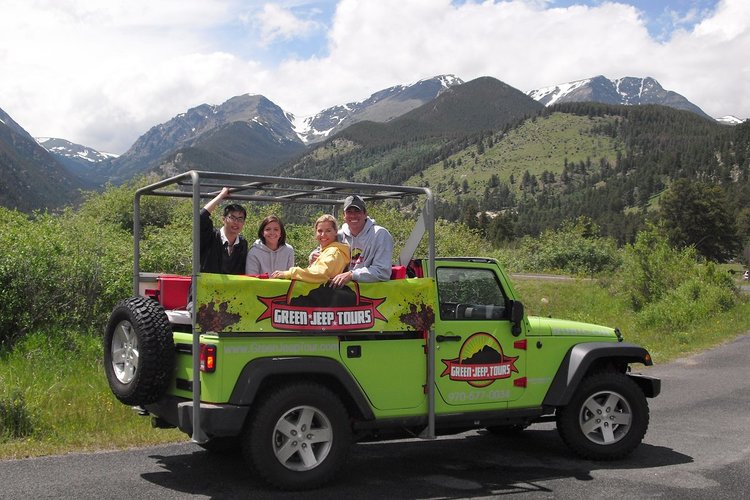 Yet another way to experience Colorado's mountain playground! Green Jeep Tours offers custom tours through Rocky Mountain National Park and Estes Park. Join a group or book a private tour based on your interests: wine and beer tasting, photography, waterfalls, wildlife, local history, and more. They've been serving visitors for more than a decade; the professional guides know the region well and can offer a lot of inside information about Estes Park and the surrounding area.
Stay at the Romantic RiverSong Inn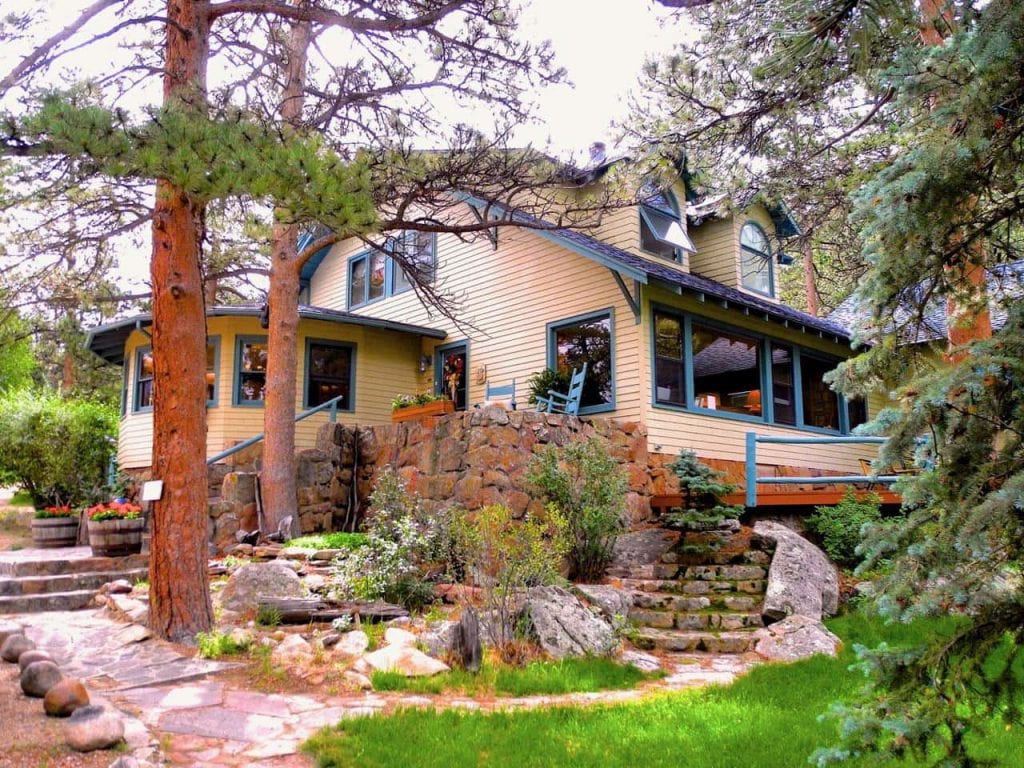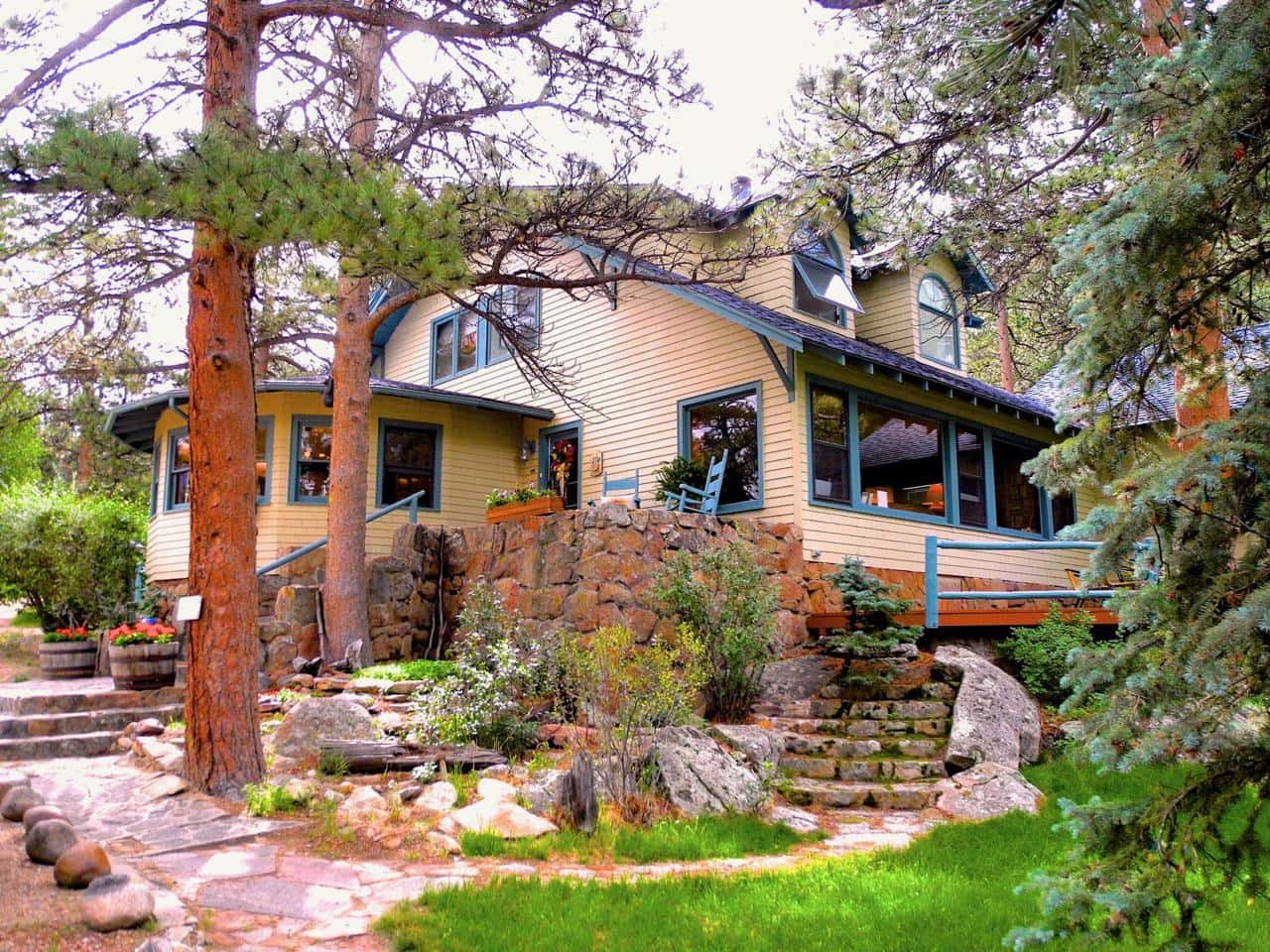 No anniversary weekend getaway is complete without the perfect place to stay. We've been enchanting couples since 1922, and we'd be honored to host your anniversary celebration, too.
Our secluded B&B is set on 26 forested acres, and you have your choice of several rooms with fireplaces, soaking tubs, and incredible views. For breakfast, we're happy to work with any special dietary needs you have. Our chef has been on the cutting edge of culinary trends for years, and we believe in starting the day with a meal that is healthy, filling, and delicious.
We're dedicated to making your anniversary weekend getaway enjoyable and memorable, which is why we offer a range of add-on services like chocolate-dipped strawberries or a welcome wine and cheese platter, a picnic, a massage, or breakfast in your room. Customize your stay to match your interests and celebrate your time together. There might be enough to do here to keep you busy all weekend, but we're also happy to help you plan and book excursions in the area.
You can book your stay online or call us at (970) 586-4666 to make a reservation for what may be the first of many anniversary weekend getaways in Estes Park, Colorado. We look forward to meeting you.