Looking for a Colorado wedding venue with lodging? If you're looking for a venue that offers both lodging and idyllic setting, look no further than Romantic RiverSong Inn. Nestled in the Rocky Mountains, this romantic inn is the perfect place to exchange vows. Plus, with on-site lodging, you can relish a stress-free setting and an ideal spot for your new journey as a couple to return to and celebrate year after year. Read on to learn more about what makes Romantic RiverSong Inn one a premier Colorado wedding venue.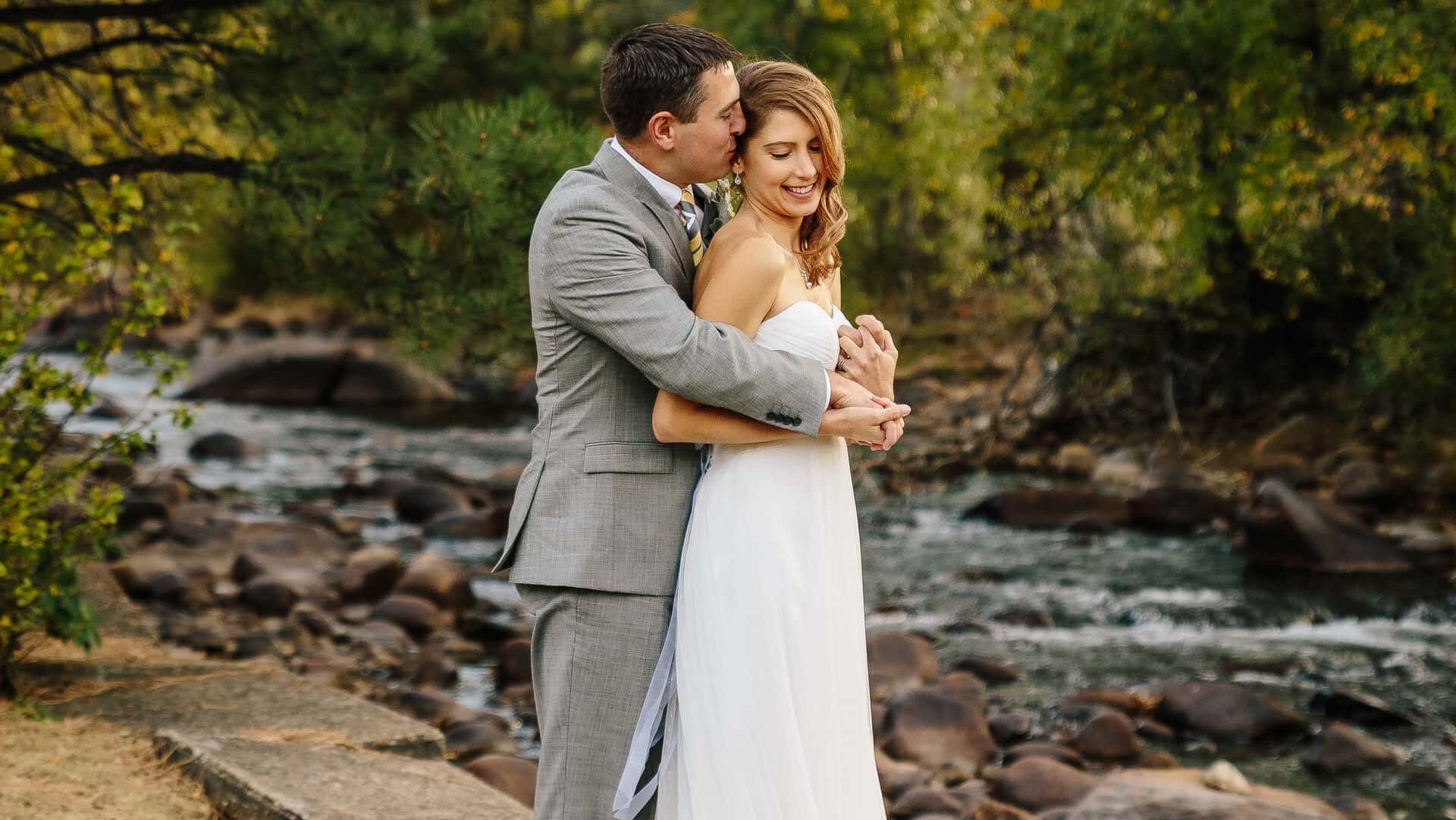 Welcome to Romantic RiverSong Inn Bed and Breakfast and Colorado Wedding Venue!
Nestled in the foothills of the Rocky Mountains, the Romantic RiverSong Inn in Colorado is a stunning retreat that captures the natural beauty of its surroundings. The inn boasts breathtaking views that complement its inviting, rustic, and romantic charm. Guests can indulge in complimentary coffee, tea, and daily treats in the cozy common areas or take in the picturesque scenery from the spacious outdoor terrace. The inn also offers a wide range of affordable on-site activities to help guests make the most of their stay. A visit to Romantic RiverSong Inn promises an unparalleled getaway experience, allowing travelers to immerse themselves in the peaceful serenity and natural splendor of the great outdoors.
As an all in one Colorado wedding venue, it offers a tranquil escape in the beauty of the Rockies, complete with a bubbling brook, forested glades, and snow capped peaks on the horizon. We delight in hosting small weddings up to eighteen guests, allowing us to provide a customized and intimate experience for you, your partner, and the special few with whom you choose to share your day.
Enchanting Setting Amidst the Rocky Mountains: Why Romantic RiverSong Inn is the Ideal Wedding Venue
Rocky Mountain backdrop and a peaceful river flowing through pristine nature make the perfect setting for a wedding. The Rocky Mountains have an iconic beauty that never fails to create a breathtaking view and the winding river provides both a calming sound and gorgeous visuals. It is quiet, serene, and offers couples the option of conducting their nuptials in pure bliss. From exchanging vows under the Rocky Mountain backdrop or continuing their festivities along the banks of the river, this specific setting creates an ideal location to mark such an important day with family and friends.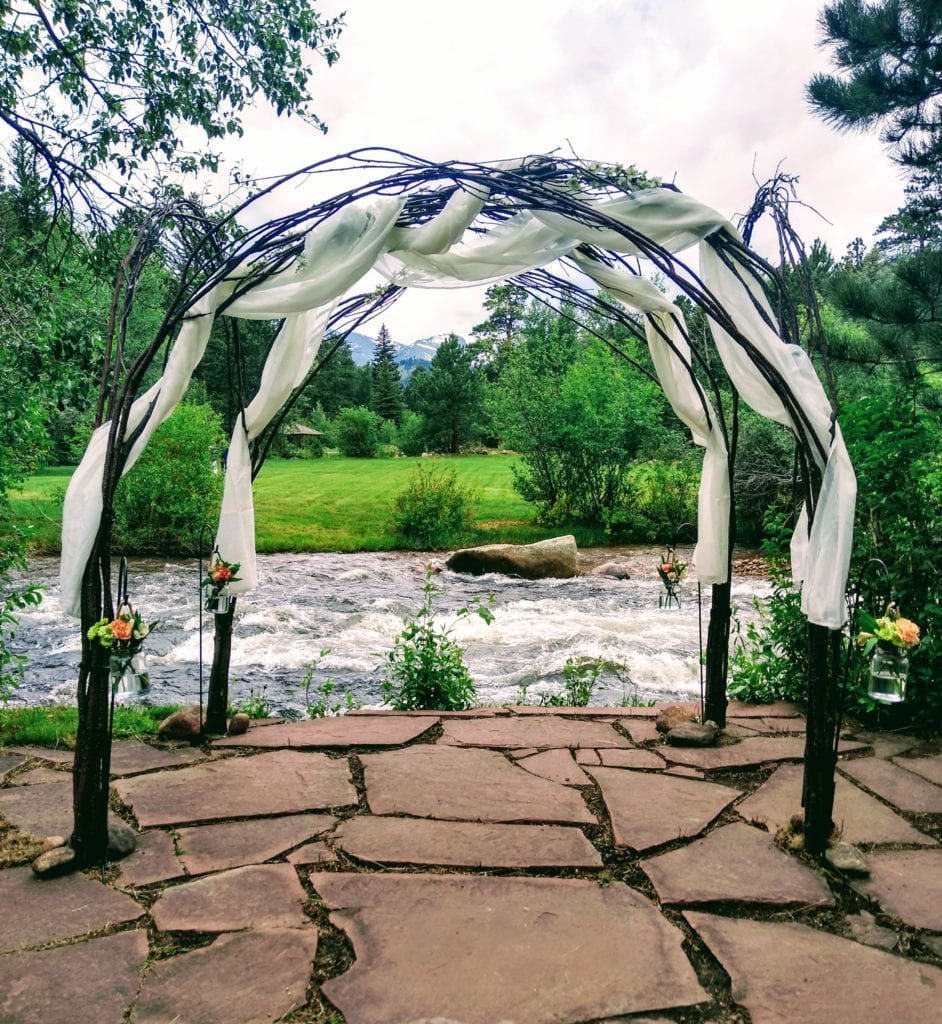 Unbeatable Amenities: What's Included in Your Romantic RiverSong Inn Venue
Planning a wedding can be overwhelming, but our venue and tailored packages takes the stress away. Not only do we provide all the essentials you need to tie the knot and celebrate, but our wedding packages have everything covered to make your day not one of a kind. Our cake is provided for guests in addition to flowers for the bride that includes a bridal bouquet and boutonniere.
To commemorate your special day, in addition to two handmade keepsake Romantic RiverSong mugs to take home with you, we also offer a two-night stay in a large fireplace suite with a tub for two – depending on the package you choose. On your big day take your vows in a stream-side ceremony with an officiant followed by cake cutting ceremony and champagne toast. As a one of a kind Colorado wedding venue with lodging, take a look at what wedding package is right for you!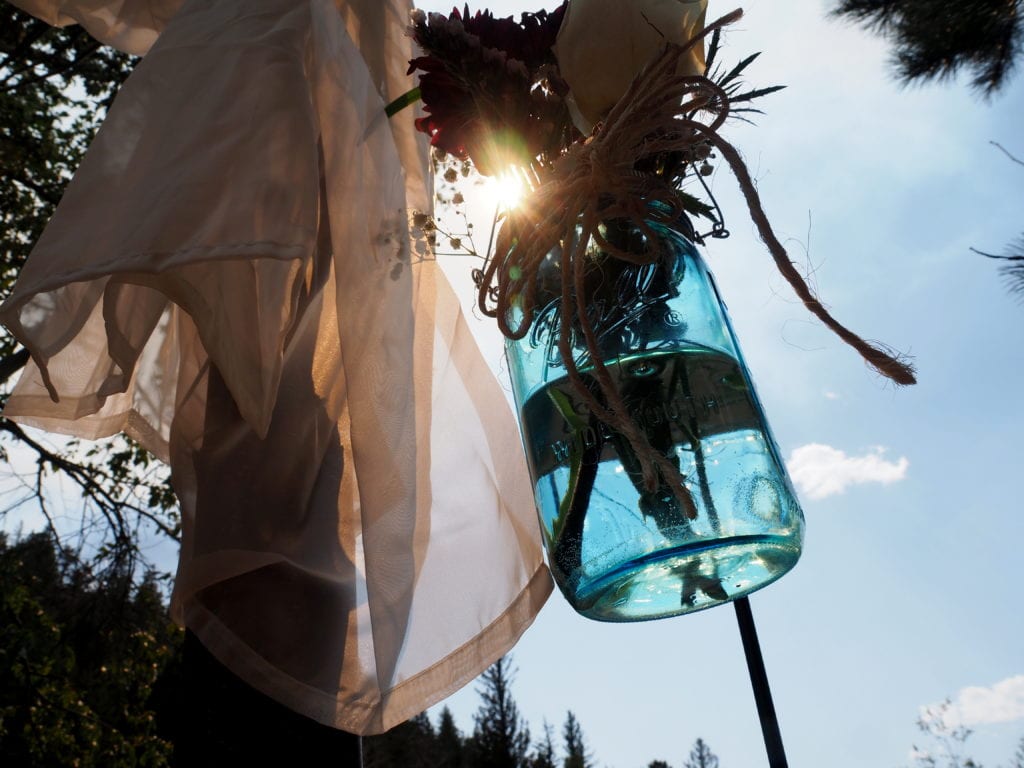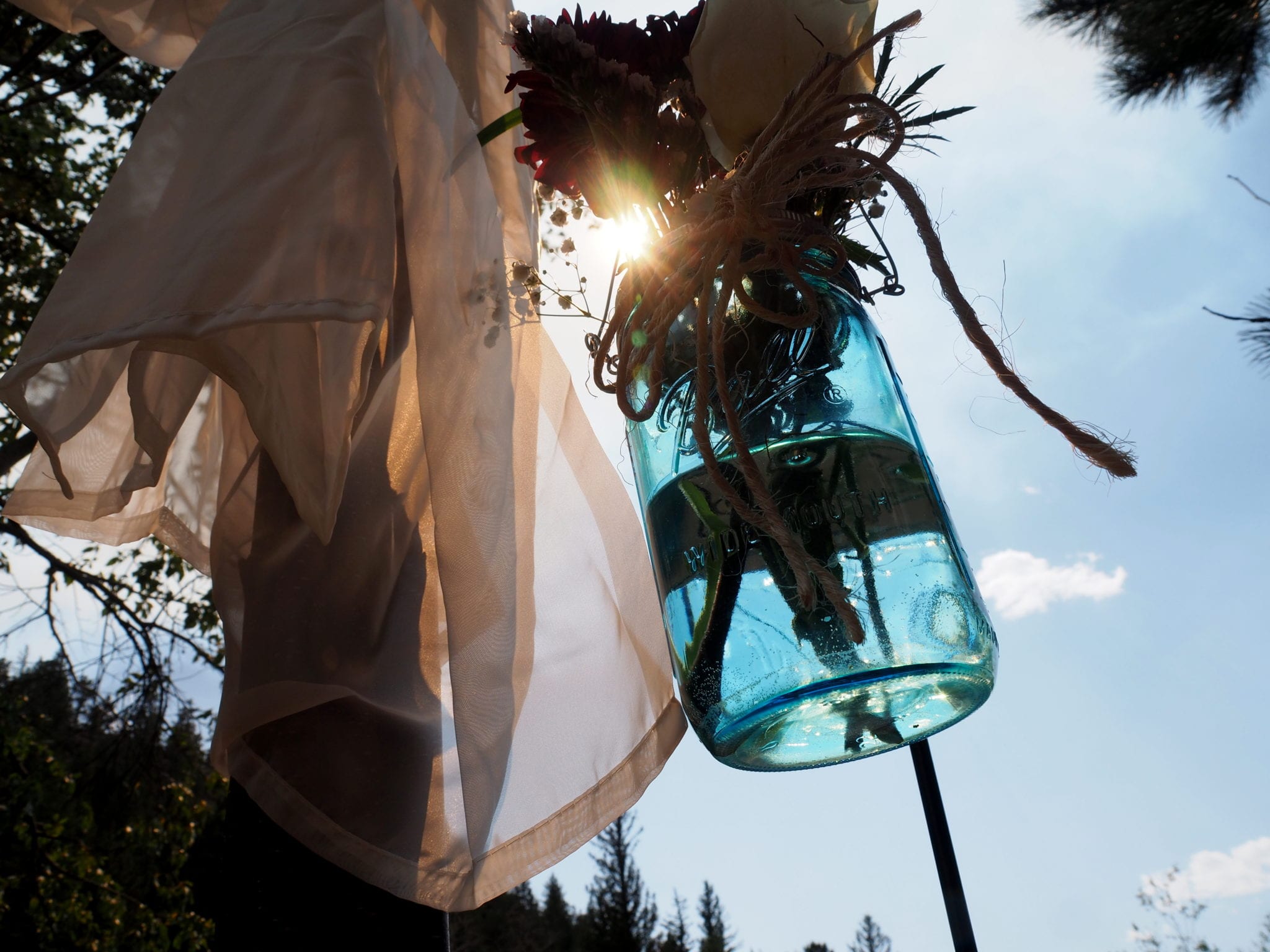 One of a kind private Colorado wedding venue location!
The property is truly one of a kind, and it'll be you and your guests' pleasure to celebrate you here. From the romantic charm, stunning scenery, and privacy, your sure to be wrapped in the same nature magic that has been enchanting couples for decades! Our team is dedicated to helping you have the perfect day. When it comes time for the ceremony, you will have a beautiful open space shaded by towering trees, ready for that special moment. And after the festivities are through, you can retire to one of the ten stunning rooms, each appointed with luxurious bedding and fitting decorations. From start to finish, this property will be an unforgettable experience for everyone on your special day.
Magical Memories: Weddings at Romantic RiverSong Inn That Will Leave You Enchanted
Romantic RiverSong Inn has been the backdrop for many beautiful weddings over the years. Brides and grooms have been enchanted by the picturesque riverbank views, picturesque gardens, and lush greenery. There have even been stories of moose crossing through the venue during wedding nights! Many couples still remember their first kiss as newlyweds against this stunning landscape. Couples enjoy coming back to celebrate on anniversaries, birthdays or other special occasions. With its ideal location to downtown Estes Park, from food to spa's to shopping, everything is covered. One things for certain, the seasonally changing backdrop, Romantic RiverSong Inn has proven to be an idyllic place to celebrate one's wedding day. Take a look!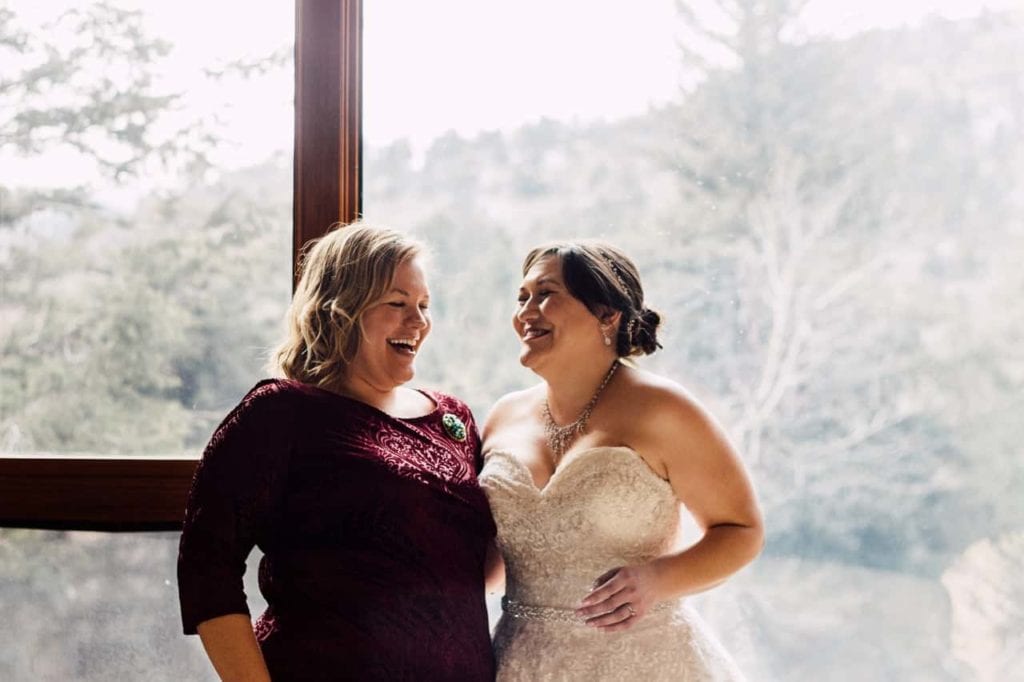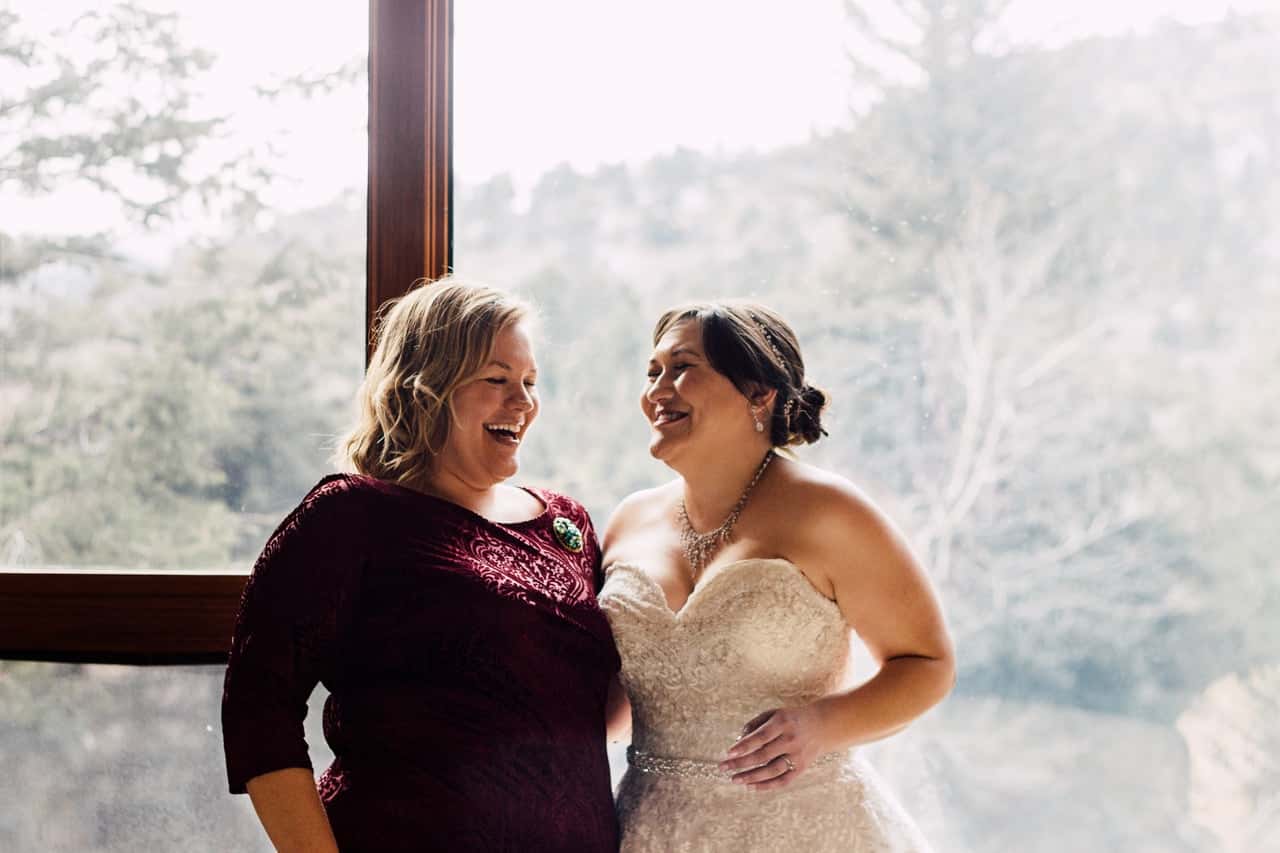 Say 'I Do' at Romantic RiverSong Inn Colorado wedding venue: Contact Us Today to Plan Your Dream Wedding
No matter the time of year, many couples are starting to plan for their much-awaited wedding and prebooking your day is important to get your date on the calendar. Whether they are looking for a romantic venue, need help deciding on a package, or want to do something extra special like first dance in the meadow or cake by the river, we can help make their vision come true. All interested couples should contact us today! We're here for any questions or details about our services. Let us make your dream wedding a reality!