Estes Park is only 75 miles from central Denver, with no mountain passes to cross, and is readily accessible year-round.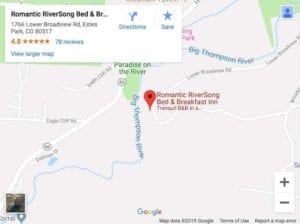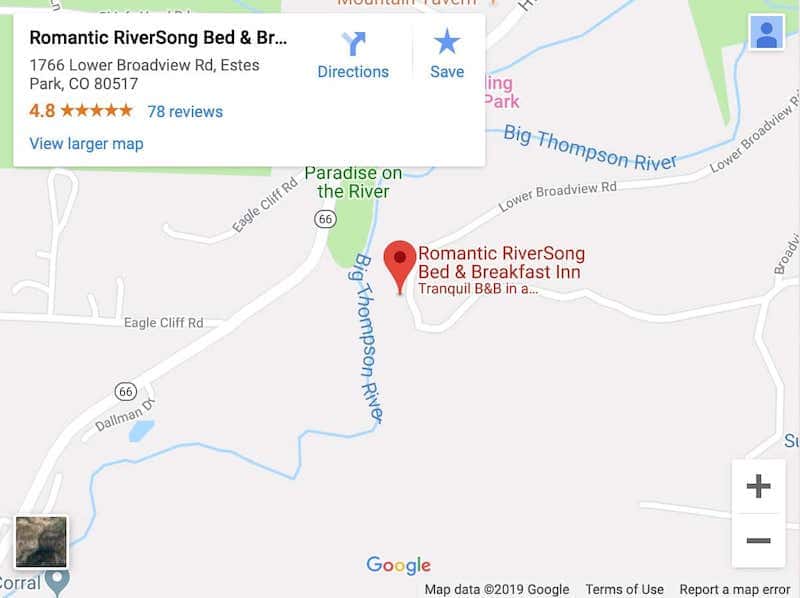 We are located at the end of Lower Broadview Road. This is a neighborhood road that follows the curves of the Big Thompson River. We ask that you keep speeds below 15 MPH. This road can get bumpy in the spring and again in the late summer. But that's no problem: just go slow and enjoy the view of the river.
You will notice that there are four different Broadview Roads in our neighborhood: Lower, Middle, Upper and just plain Broadview. Unfortunately, Google and Apple Maps believe that some of these roads connect to Lower Broadview. They do not!
So be sure that you turn off Mary's Lake Rd onto Lower Broadview Rd.