An Estes Park Honeymoon is sure to set the stage for lasting memories and a cherished new beginning! Congratulations on your big day! This 3 day relaxing honeymoon itinerary will help you plan your stay and have an insiders guide to some of our favorite places in Estes. Grab your free pdf honeymoon itinerary below!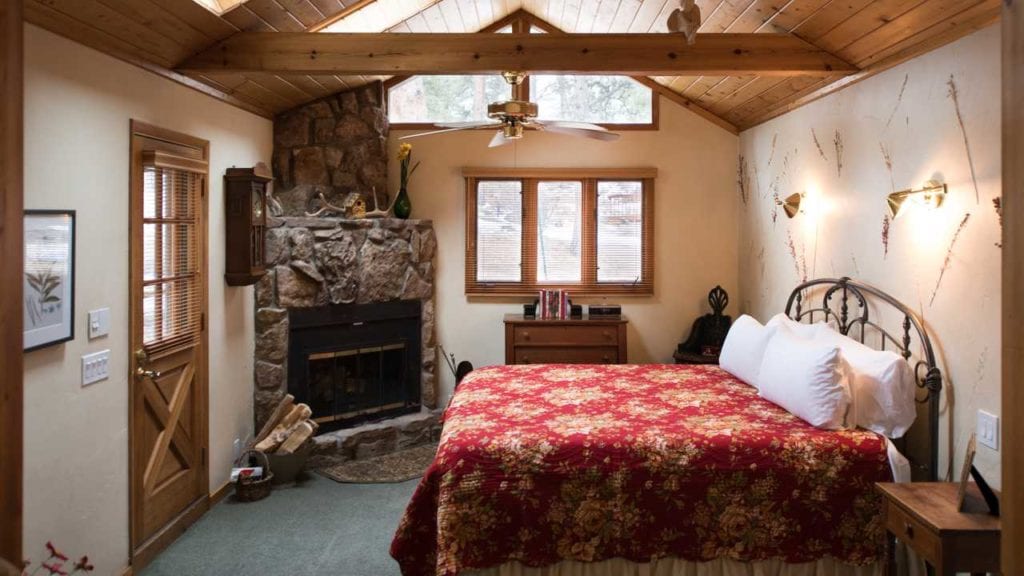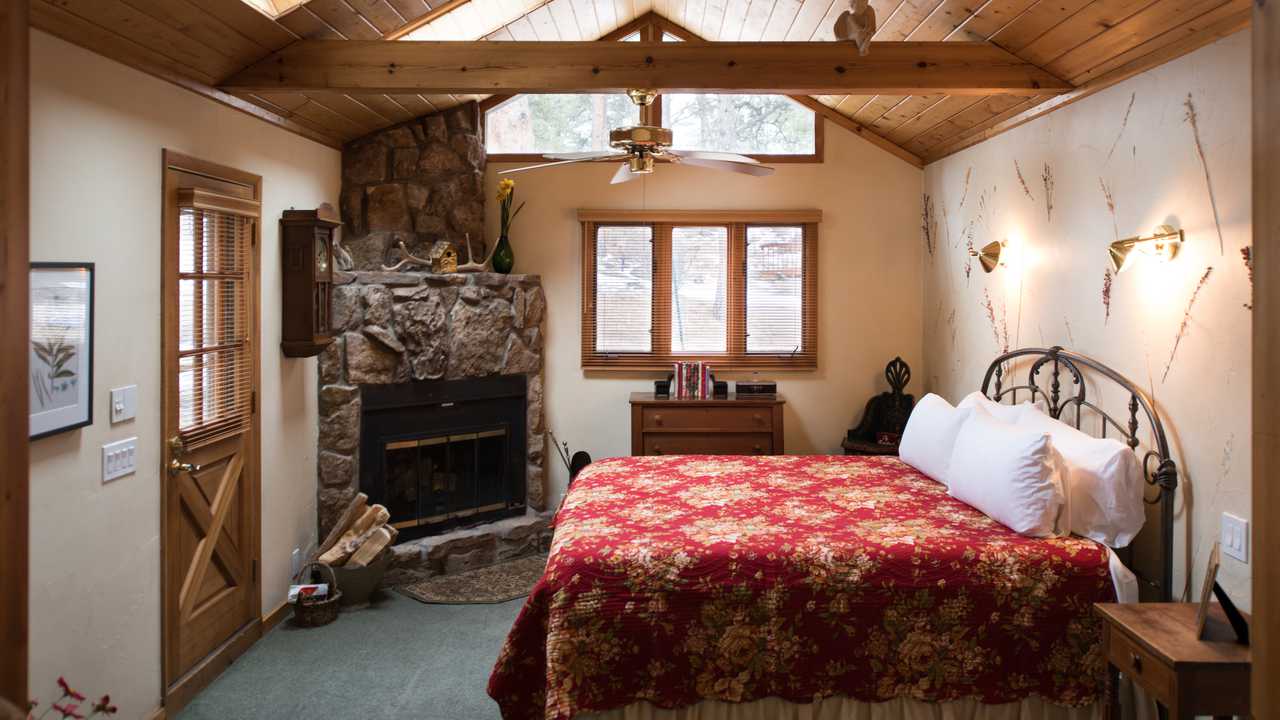 We can't wait to welcome you to Romantic RiverSong to celebrate your honeymoon! As an adults only bed and breakfast, we cater to all couples looking for secluded, romantic lodging. Our large and private property enables guests to enjoy the quiet intimacy of the mountains without all the hustle and bustle of Rocky Mountain National Park. Although traditional B&Bs often have one main house, with multiple rooms for lodging, RiverSong provides additional private cabins around the grounds for guests who wish for more privacy. No matter whether you choose to stay in our Main House, or book one of the more secluded cabins, all our rooms provide a king-size bed and private, en-suite bathrooms.
Start with RiverSong's Honeymoon Package and you're already off to a great vacation! The package includes lodging for two nights in one of our large, fireplace suites, celebratory treats on arrival, breakfast delivery for one morning of your stay. With the necessities taken care of, you can spend all your time loving on each other and deciding how you want to spend your time.
What to Pack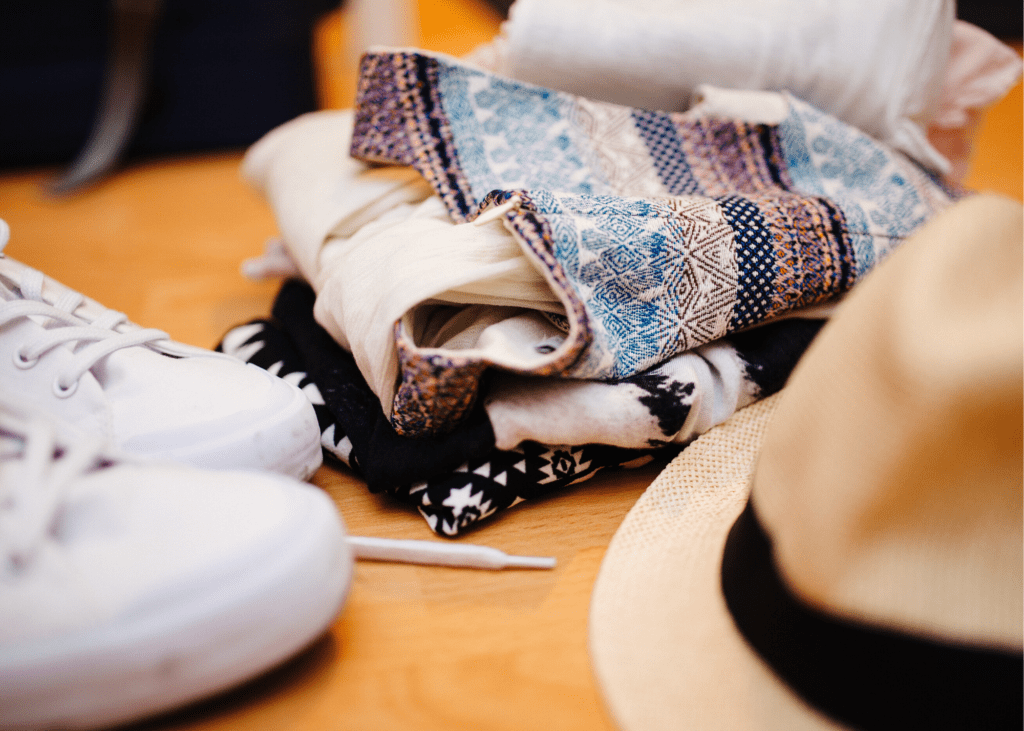 Before booking your Estes Park Honeymoon, be mindful that our weather changes often, even during the summer months. Layers of clothing are essential for an enjoyable visit. No matter the time of year, make sure to bring long sleeved shirts, sweaters, warm socks, gloves, hats, sunglasses, bug spray, hiking boots, light coats for summer and warm coats for winter. You'll want your gear to be waterproof to accommodate for winter snows or summer rains. And, necessities all year round, don't forget the sunscreen and lots of water (we have plenty for you in the guest services area if you need).
If you are wanting to do any hiking or scenic drives through the mountains, be aware that it can be very windy at higher elevations, and that the temperatures can be up to 30 degrees colder than downtown Estes Park. Especially important if you're coming to visit from a lower elevation, please read up on how to prevent altitude sickness.
Arriving in Estes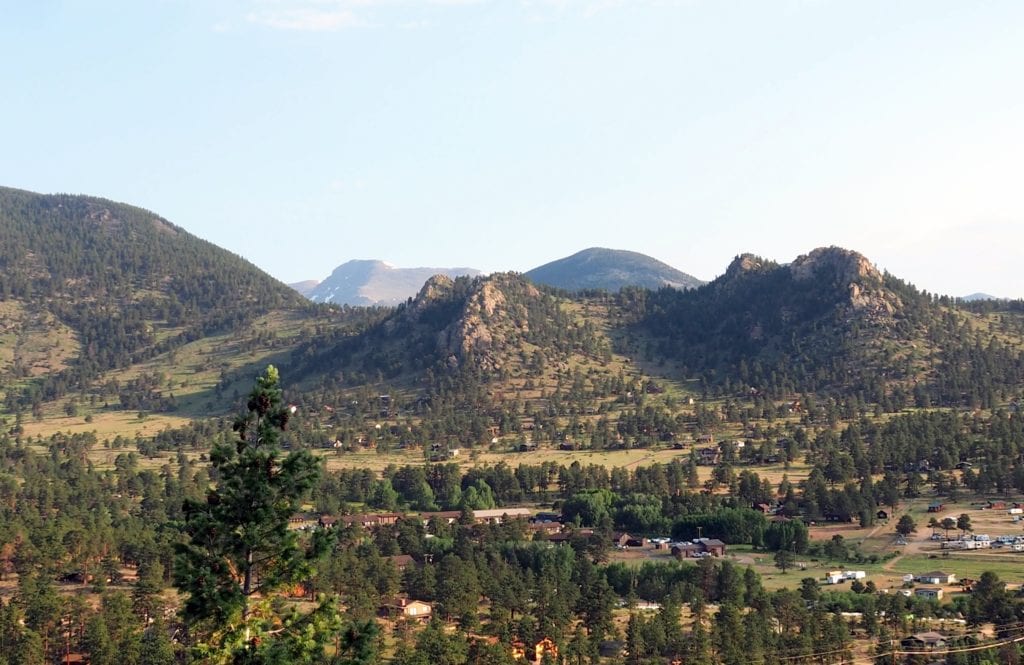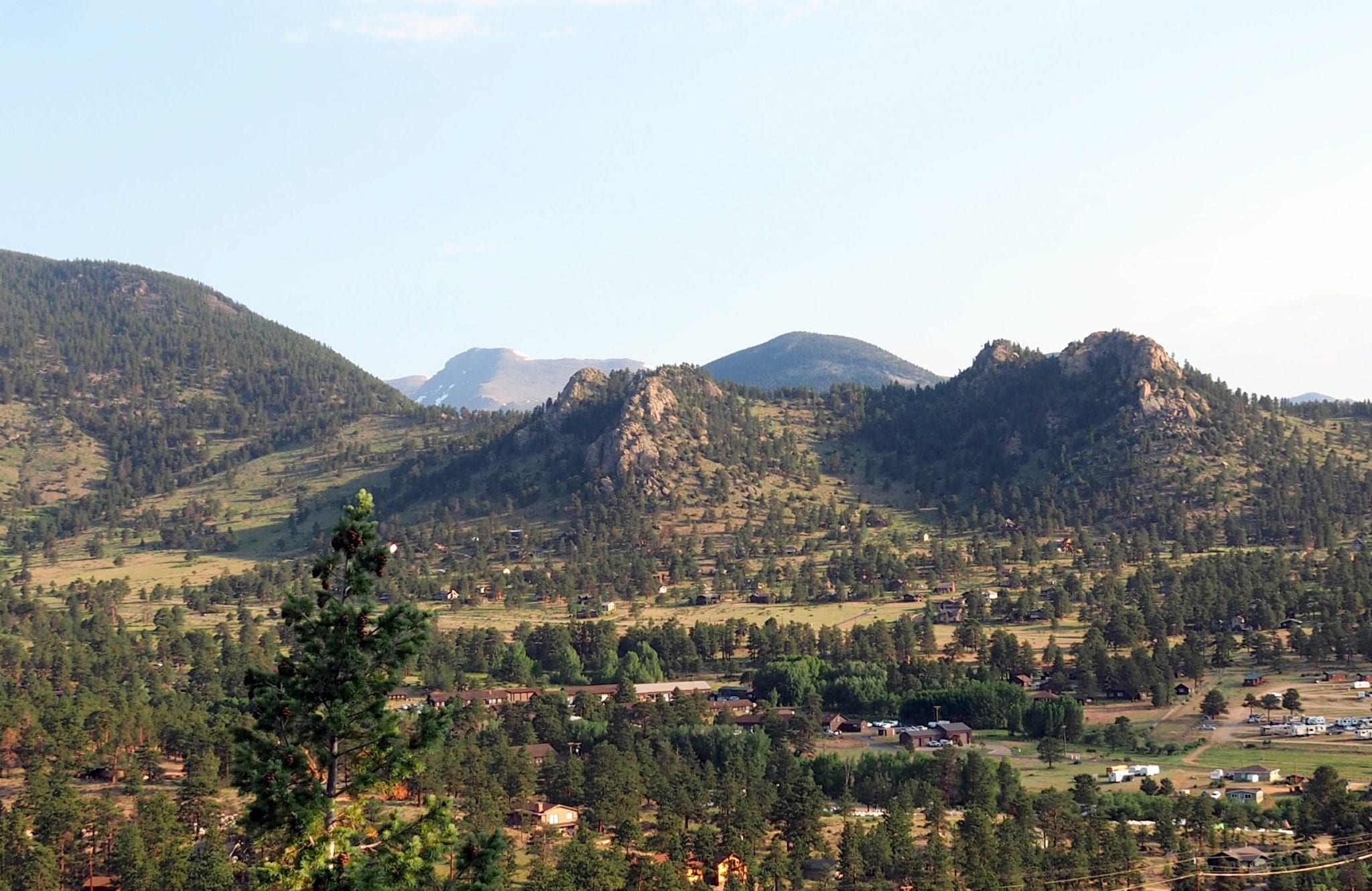 We hope you've booked the honeymoon package so we can spoil you with our hearty breakfasts, and a five course dinner! If so, book your private dinner for the second night of your stay, and your in-room breakfast for the last morning of your visit. In case you're still undecided, we've made sure to include a few dining suggestions and activities near the Inn for this itinerary. As you arrive in Estes Park, take a stroll downtown at some of the shops and galleries. We love visiting the historic Macdonald Book Shop for something new to read, and viewing all the family history and antiques in the century-old cabin.
Across the street, the artwork at Earthwood Collections is an impressive selection of more than 200 artists from around the United States. Due to the number of artists represented, there is a large variety of paintings, sculptures, glasswork, jewelry and other types of art. If you find something you love, the gallery is happy to pack and ship your items so you don't have to worry about travelling with them. After you've perused the shops, stop by Munchin House for coffee and treats. With 40 flavors of homemade ice cream and sweets, and a full service coffee and espresso bar there's something for everyone! For parking inquiries, review the Estes Park parking guide.
Dinnertime!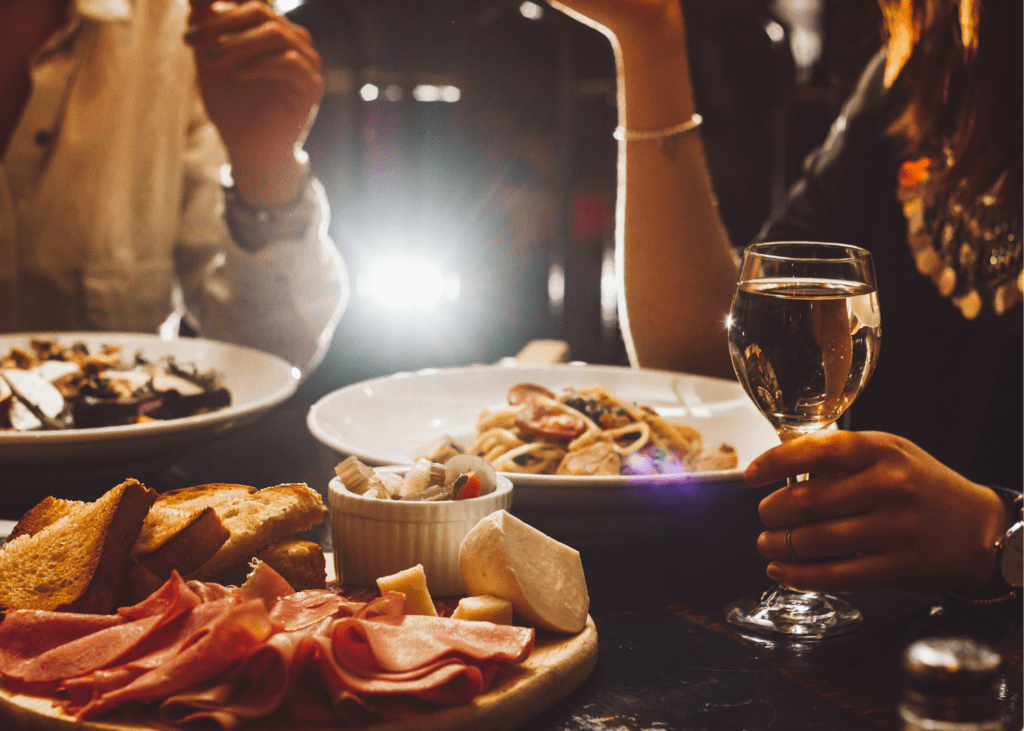 When you're ready to leave the downtown area, swing by the Country Market on your way to RiverSong. Here you can stock up on snacks, and other essentials for your trip. For a light meal before checking in, grab a sandwich or salad from the deli. For something more robust, drop in at The Rock Inn for ethically sourced meats and seafood. Along with their fantastic menu, you can expect a full bar with locally crafted beers, wine and cocktails.
After dinner head to Romantic RiverSong for check in. If sleeping in is a priority during your stay, please request a later breakfast service, or inquire about in-room breakfast delivery at check-in! No matter your plans for the next few days, consider ordering a picnic lunch for the following afternoon. With lunch ready for you to pick up the next morning, you'll be ready for however the day unfolds. We know it's easy to lose track of time, but please arrive at the Inn no later than 7 pm. Let the Innkeepers know as soon as possible if your travel plans necessitate a later check in.
Romantic RiverSong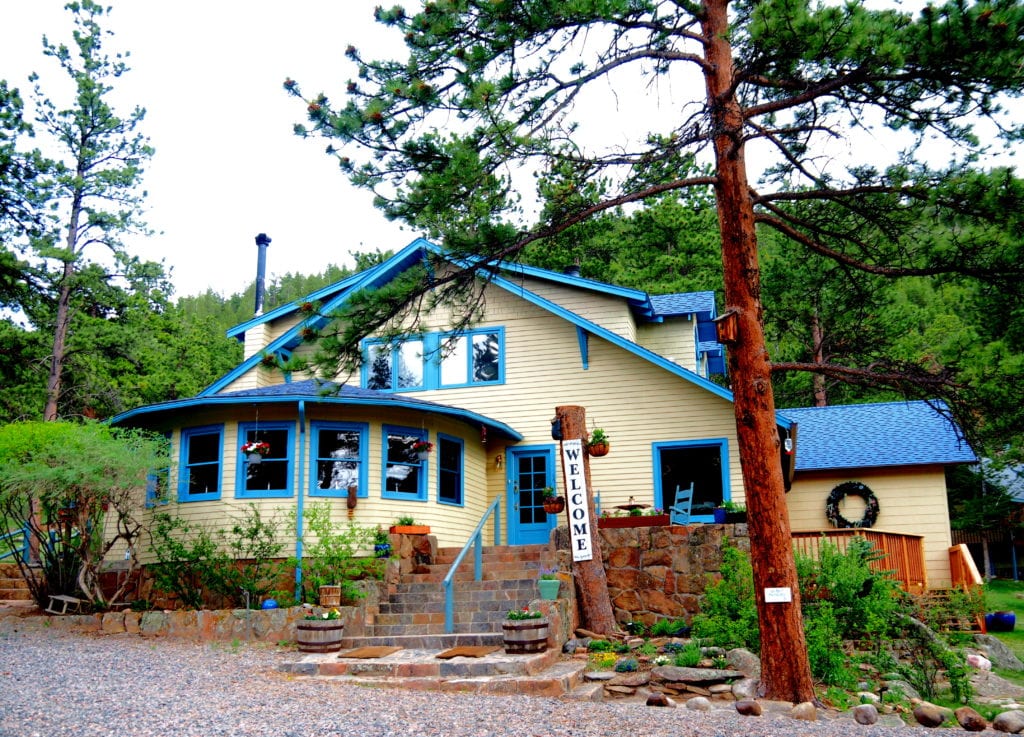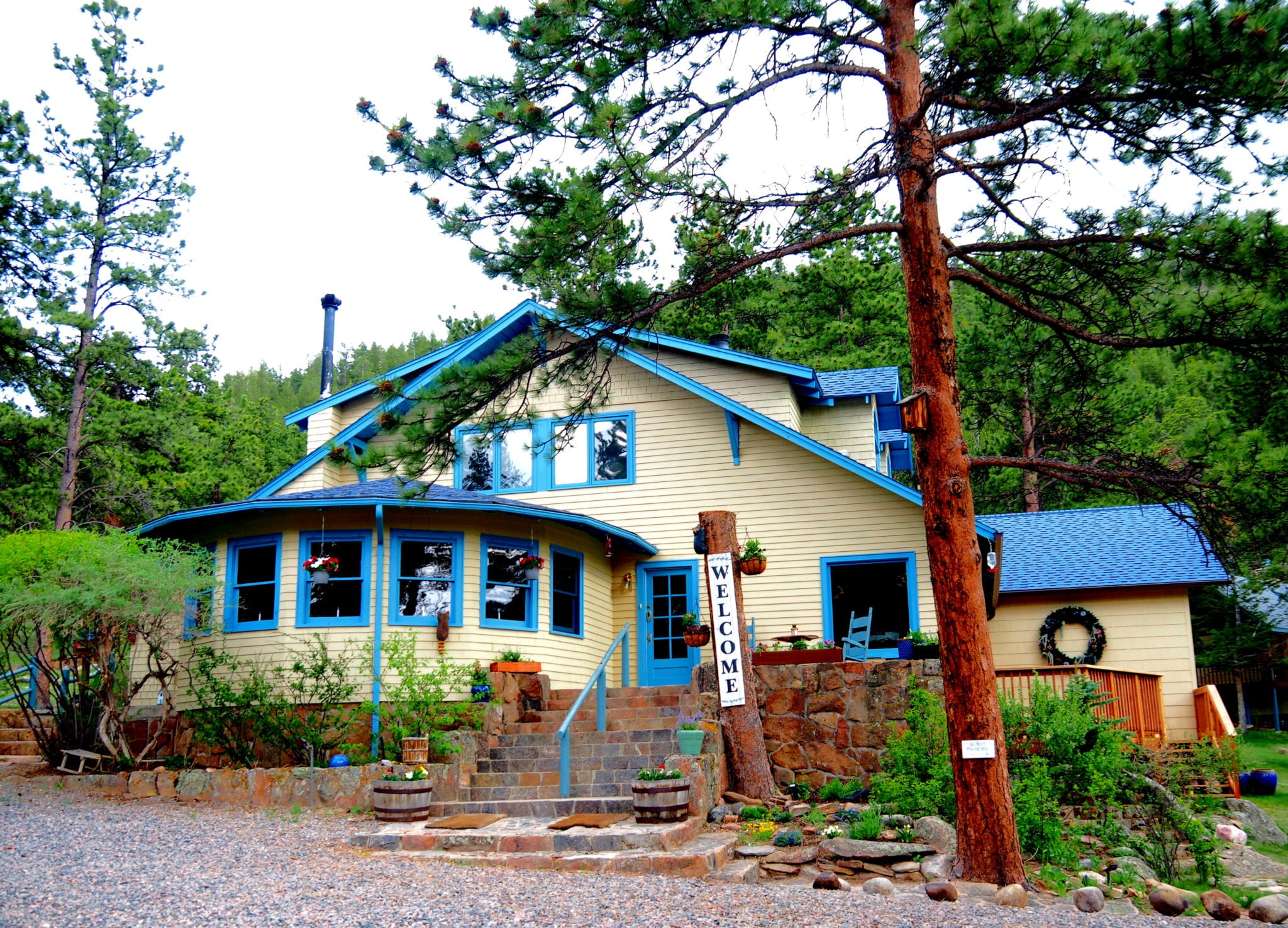 If you've decided to book the honeymoon package, you'll have some sweet treats waiting for you in one of the fireplace suites. No matter which room you've chosen, breathe deep and take in the views from your room and private outdoor area. Both the Forget Me Not and Meadow Bright rooms have great views of the sunset. You can also bundle up and wander down to the deck on the Main House to enjoy those golden sunset hours . Warm up in your room with a soak in the tub, or snuggled up by the fireplace. Spend some time getting acquainted with your room and relishing in the time you have to celebrate your wedding.
Appreciate a slow morning by sleeping in and preparing coffee and tea in your room. Listen to the quiet solitude of the mountains as you sip on your warm beverages and watch for wildlife. We are often visited by elk, deer, chipmunks and rabbits. If you're up early enough for sunrise, see if you can catch the alpenglow across the Western mountain summits. After your in-room breakfast or service in the dining room, head out for a riverwalk along the Big Thompson River.
With a number of secluded sitting areas, there are plenty of places to unwind without interruption. After you roam around the river, amuse yourselves with a little newlywed competition during a few games of cornhole in the meadow below the Inn. While you're out exploring the grounds, keep your eyes open for a spot you'd like to picnic. Eat lunch at your leisure while you bask in the serene energy of the mountains. We hope those majestic views and mountain air help you feel calm, content and connected with your sweetheart.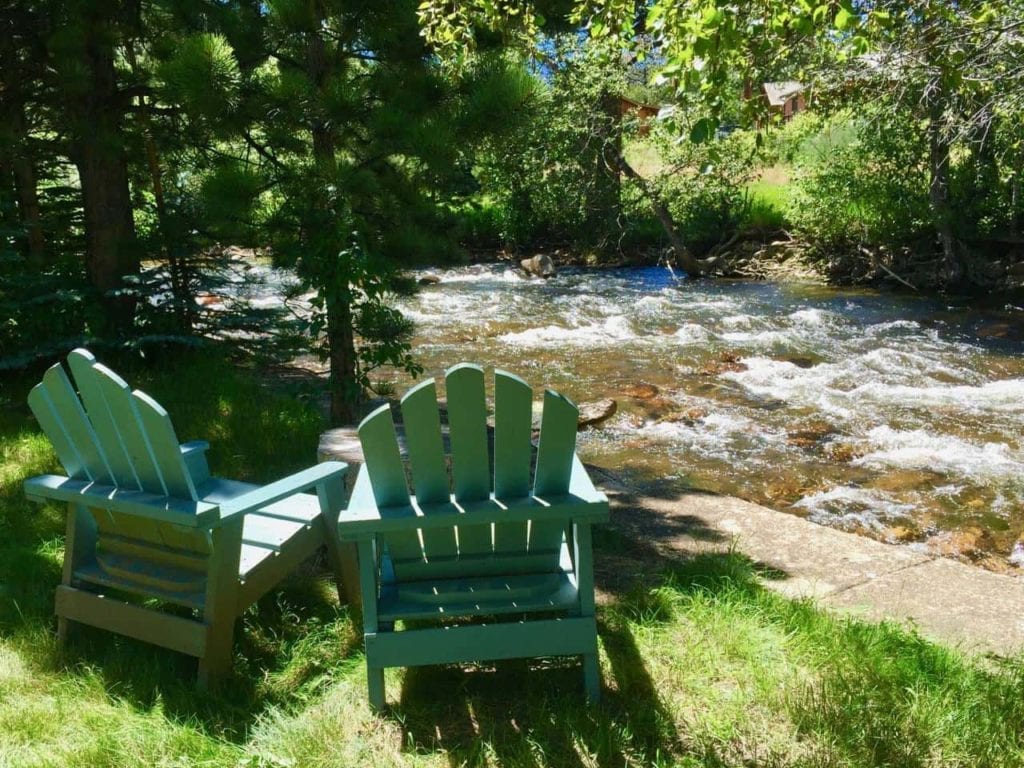 Make your way back to your room for some afternoon tea and a proper nap. After some rest and relaxation, it's time to get ready for your dinner! For couples taking advantage of the Estes Park Honeymoon Package take the short walk to the Inn's dining room for your five-course dinner for two. Chef Carol has been catering in Estes Park since 1983 and is the expert at creating intimate and romantic dinners.
Any allergies or dietary needs can be accommodated and all our guests love Chef Carol's attention to detail. Service also includes wine or champagne, if desired. For those not dining at RiverSong, we highly recommend Bird & Jim's. Located just a few minutes drive from the Inn, they have excellent dishes focused on local and seasonal ingredients.
When dinner service is over, take the short hike (have a flashlight) up the 7 Benches Trail on our property for a sunset view of Estes Valley. Admire the Rocky Mountains and revisit some of your favorite memories of each other. Make your way down the trail before it gets too dark, and scope out a spot on the grounds for some uninhibited stargazing. As you make your way back to your room, please use your flashlight and be mindful of night time wildlife. After your evening out, warm up under the covers in our king sized beds, and let the crickets lull you off to sleep.
Departing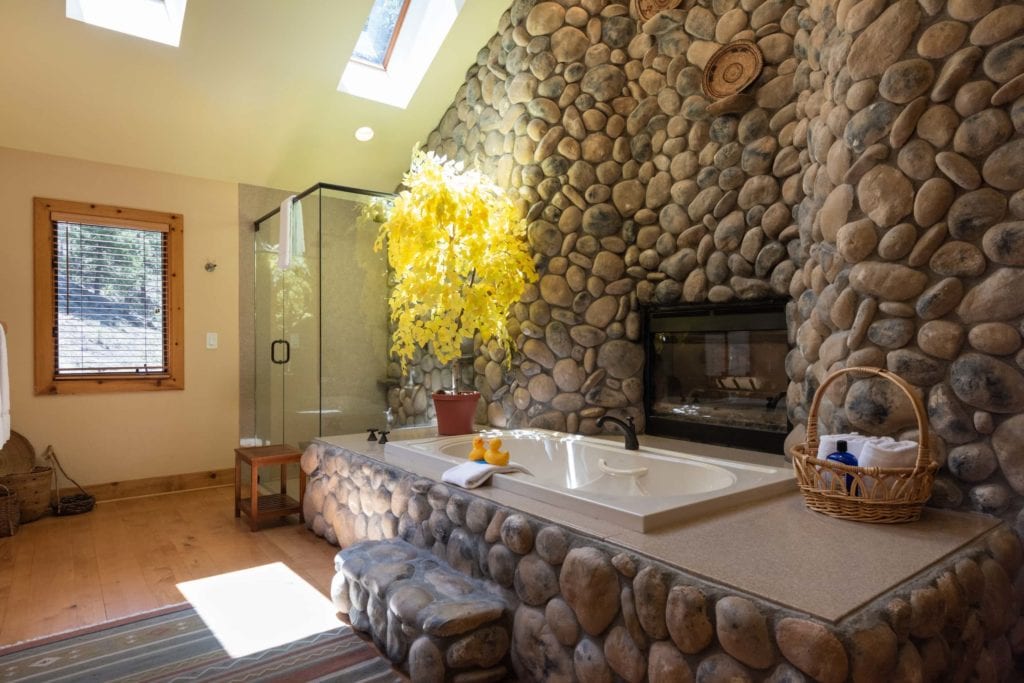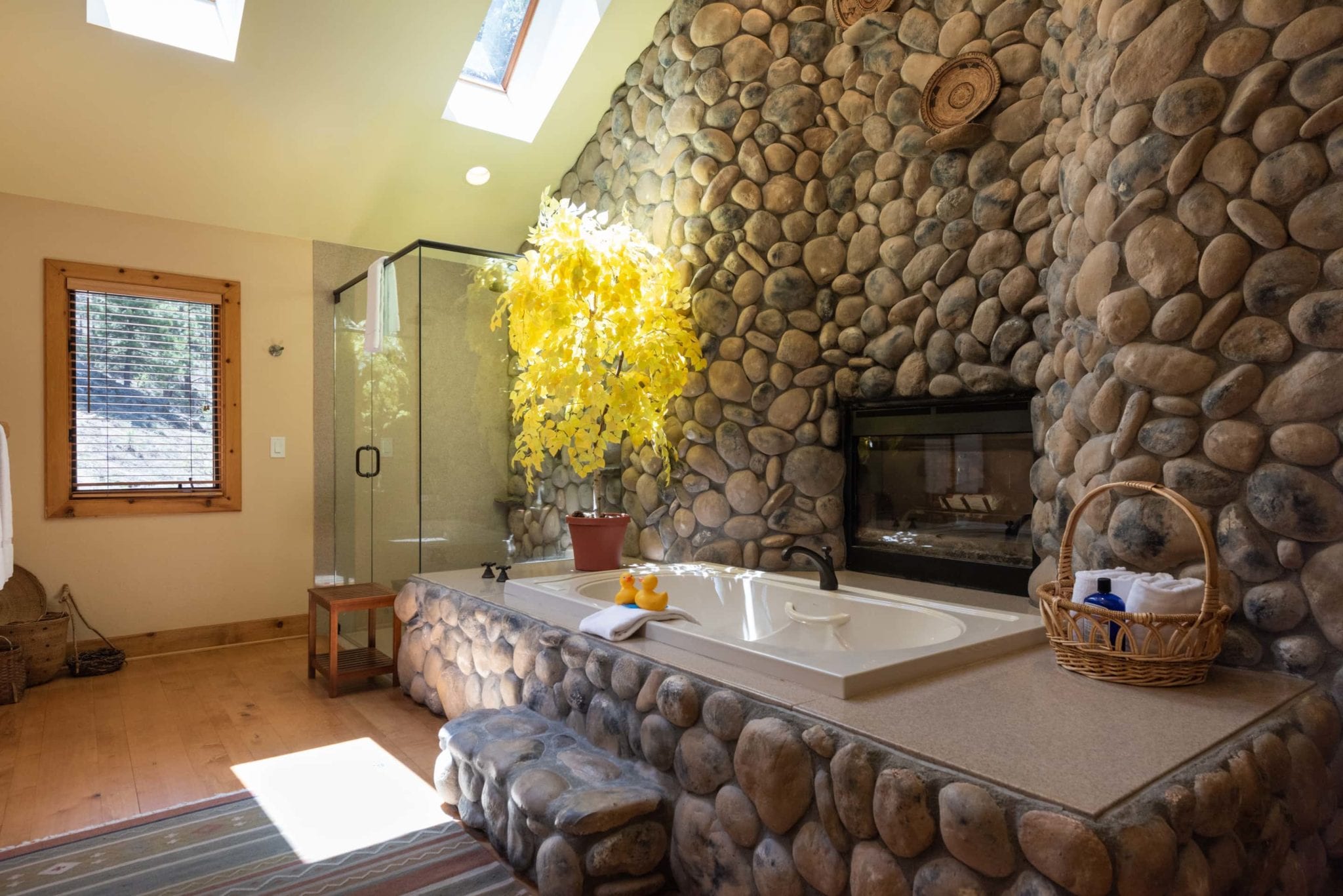 An Estes Park Honeymoon can be a picture perfect time capsule! Cherish waking up naturally with the mountain sun and your sweetheart by your side on this final morning of your stay. We hope the last few days have been filled with the magic and wonder of building a life with the one you love. Make some coffee and tea, and take the opportunity to dote on each other this morning. With a noon check out time, there's no reason to rush your last few hours here at RiverSong.
Enjoy your breakfast delivery, or service in the dining room. Take one last walk around the grounds. Ask each other to share when you felt the most loved and connected over the past few days. Daydream about how you want your life to look in one year, five years and so on. Relish in the imagination and alchemy of this new version of life you're beginning. When the time comes, just return your room key and other items to the check out desk.
We're so honored when couples choose to stay with us to celebrate a new chapter in their lives. We hope you've been bewitched by the romance of RiverSong and that you're leaving your Estes Park Honeymoon bursting with love and passion for one another. Enjoy your free pdf Estes Park Honeymoon itinerary below!