Figuring out how to elope isn't nearly as complicated or time-consuming as planning a traditional wedding! Still, there are a few steps you'll need to take to ensure a simple, enjoyable experience for you and your guests.
Determine Your Budget
Eloping—even with a few guests—is a fraction of the cost of a traditional wedding. While the average wedding price tag these days is well over $30,000, you can elope for as little as $500 if you want to; more commonly, couples might spend about $3,000-4,000 on an elopement. Still, setting that budget will help you shop for clothes, choose a venue, hire vendors, and plan little perks and surprises for you and your guests.
Many couples who have large weddings report going over their budgets, with about 60 percent of them underestimating what it would cost to have a wedding. Some lose deposits on large venues after changing their mind about a date; others spend more than they intended on the meal because they decided to upgrade—which adds up quickly when you're talking about 150 guests. With a small wedding, it's easier to stick to your budget because you're not focused on accommodating a lot of people.
Select a Venue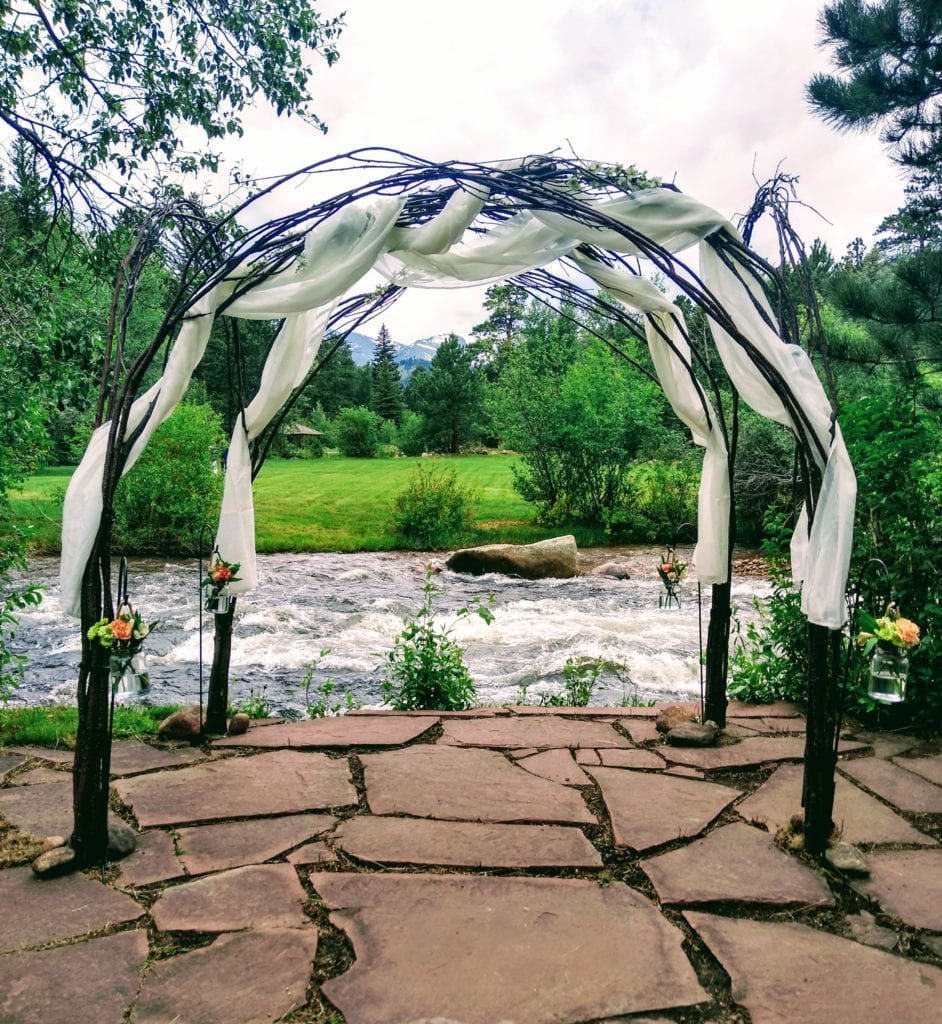 The location is important, of course. Do you want to travel across the country to the beach or the mountains, or keep it close to home? Would you like a sentimental location, like the museum where you had your first date or your parents' backyard, or would you like to be surrounded by the majesty of nature in a quiet, secluded space?
After you've decided where you want to be, determine how many guests you need to accommodate, then reach out to your narrowed list of venues for availability, packages, pricing, and property tours!
Consider Other Vendors
For traditional weddings, couples hire an average of 15 different vendors! That's not only a lot of money to spend, it's a lot of people and tasks to keep track of.
Fortunately, most elopements only require a few: a venue, a photographer, and maybe your clothing rental or a make-up artist. Depending upon your venue, you may be able to choose an elopement package that covers the cake, the floral arrangements, the officiant, and more details that would normally require multiple vendors. If you're going out of town for your elopement, talk to the wedding coordinator at your chosen venue for recommendations for local photographers or anything else you may need.
Invite Your Guests
If you're having any! You can certainly escape with just the two of you, but many of today's elopements are actually micro weddings: a small-scale event with 20 guests or so.
One of the great benefits of eloping is that you can invite the people who are nearest and dearest to you. Parents, siblings, and a few close friends can be personally invited to join you. You don't have to entertain them, so it takes the pressure off getting the best music or serving dinner. They're happy to be there to share your joy.
Plan Your Ceremony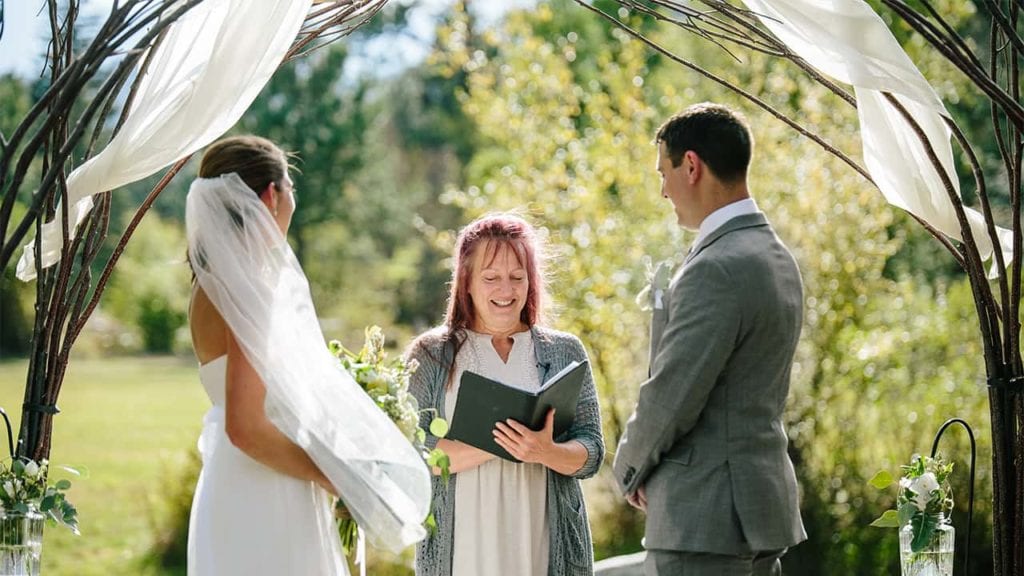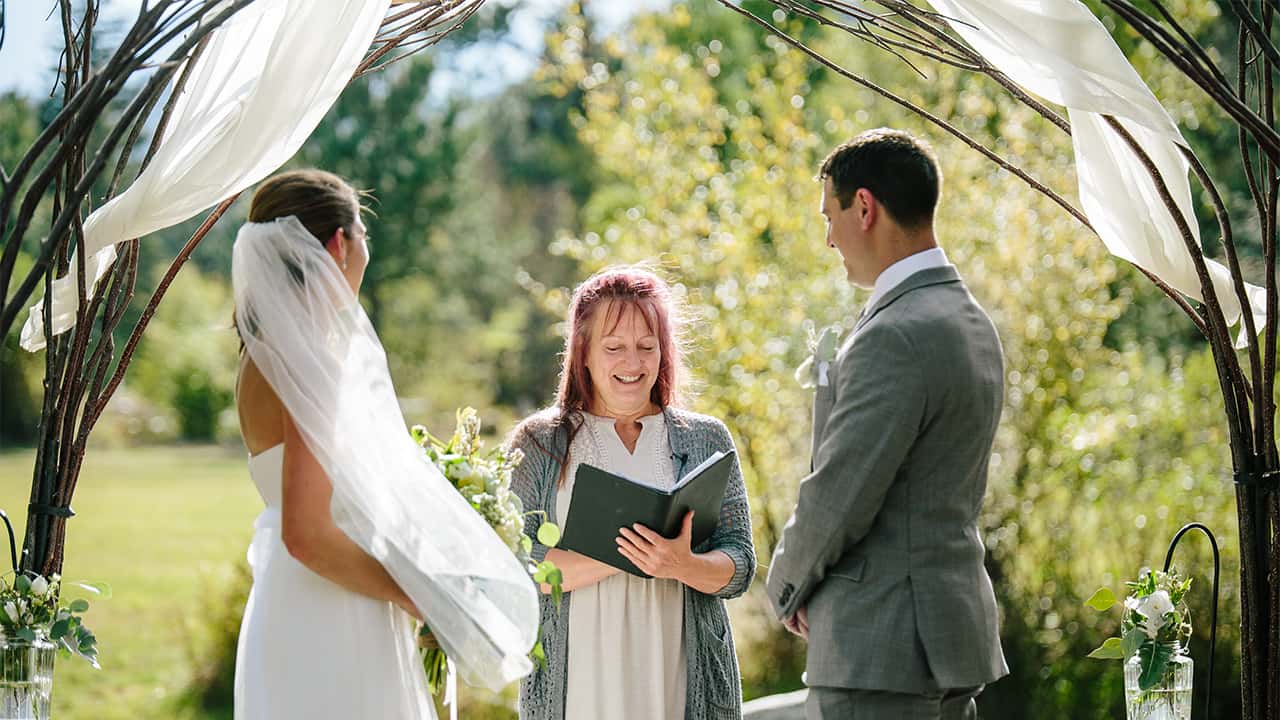 Working with the venue's wedding coordinator, you can share your vision for the ceremony, and he or she will manage the details! Elopements tend to come together with ease: that may be part of why you wanted to elope in the first place. You can bring your own officiant, or some venues have a resident officiant who can tailor the ceremony to reflect who you are as a couple, from religious to spiritual, funny to sentimental.
Don't Forget the Marriage License
Different states have different rules about marriage licenses, so make sure you do some research before you go. In Colorado, for example, you must get married within 35 days after the license is issued. There is no waiting period nor blood test required. Colorado is one of the few states that allows self-solemnizing, which means you can officiate your own wedding and sign your own certificate without witnesses if you'd prefer a truly private ceremony between the two of you. To get a marriage license in Estes Park, Colorado, visit the Larimer County website for instructions.
Notify Your Friends
Since there will only be a few people at the ceremony, you'll want to think of a way to announce your marriage to everyone else! There are a lot of ways to do this, but a personal touch is nice. Chances are, you have close friends outside your circle of 20 elopement attendees who might like to hear it directly from you rather than in a catch-all social media announcement.
You could send out digital invitations in advance and invite people to join the ceremony via video conference. That allows you to get more people involved without compromising the budget and simplicity of your micro wedding. Some couples send an announcement, complete with an elopement photo, after the ceremony.
Have a Beautiful Day
That's all that's left to do! Enjoy your day and the start of your life together.
How to Elope in Colorado
This beautiful state invites elopements. Naturally romantic with beautiful scenery, simple marriage license requirements, and the permission to self-solemnize if you choose, Colorado is a wonderful place to elope.
The Romantic RiverSong Inn is nestled in Estes Park, surrounded by the mountains and the trees, the peace and the privacy that eloping couples love. We've been enchanting couples since 1922, but the forest and the wildlife that makes its home there have been doing so for much longer.
We offer four elopement packages to help you customize your day with up to 18 guests. As a small B&B, we're able to work closely with our eloping couples to offer a truly personalized experience. Our dedicated wedding coordinator is available to manage all the details.
How to elope is truly up to you, but we can help you explore your options in Colorado. Call us at (970) 586-4666 to learn more about our unique packages or to schedule a tour of this magical property. We look forward to meeting you!