When the coronavirus came to town and people were advised to limit their gatherings to no more than 50 (and eventually no more than 10) people, a lot of big events and celebrations had to be canceled or postponed—including weddings. As these restrictions wore on, many couples grew tired of waiting: they wanted to be married. Instead of holding off on officially starting their lives together (for who knows how long?) they chose to forgo the big party and opt instead for a small wedding.
Small weddings, also called micro weddings or mini-moons, have become a big trend over the last few months, but the movement actually began a few years ago. The New York Times was talking about it in 2017, long before the world was introduced to COVID-19, indicating there was already a desire for personalized, intimate wedding experiences. The virus served to amplify the trend, but it's one that may not fade for a while—for a lot of reasons:
Busy, Busy Vendors
As more large weddings are postponed (while more couples continue to get engaged), vendors are booking out even more months in advance. As some small businesses are tragically forced to close, that may further increase the demand on those larger venues, caterers, DJs, florists, and others.
There are also new safety considerations. With social distancing and sanitation, it takes longer to do hair and make-up, for example, which could mean delays (or hiring more artists and increasing your budget) for a wedding party of 10.
If a couple isn't able to book their preferred vendors to accommodate a large wedding, they may prefer to have a small-scale event so they can get married sooner rather than later.
Changes Within the Industry
As wedding vendors pivot to meet the needs of today's couples, they're making changes that may stick around—even after the threat of COVID-19 has largely passed. For example, a lot of wedding planning has gone digital. People are making choices after phone conversations and video chats rather than in-person visits.
Companies that were already disrupting the traditional wedding industry have innovative ideas that are more relevant than ever. In-store dress shopping came to a halt as brick-and-mortar stores were shut down, but ordering a dress online without seeing and trying it on can be stressful and challenging. That entire situation was no problem for Anomalie, a company that allows you to custom-design your own wedding dress according to your measurements—all online from a trusted brand. The option to order a truly unique gown, re-use floral arrangements, or choose a wedding ring made of wood are appealing choices to couples who want a personalized experience.
The Reality of the Financial Considerations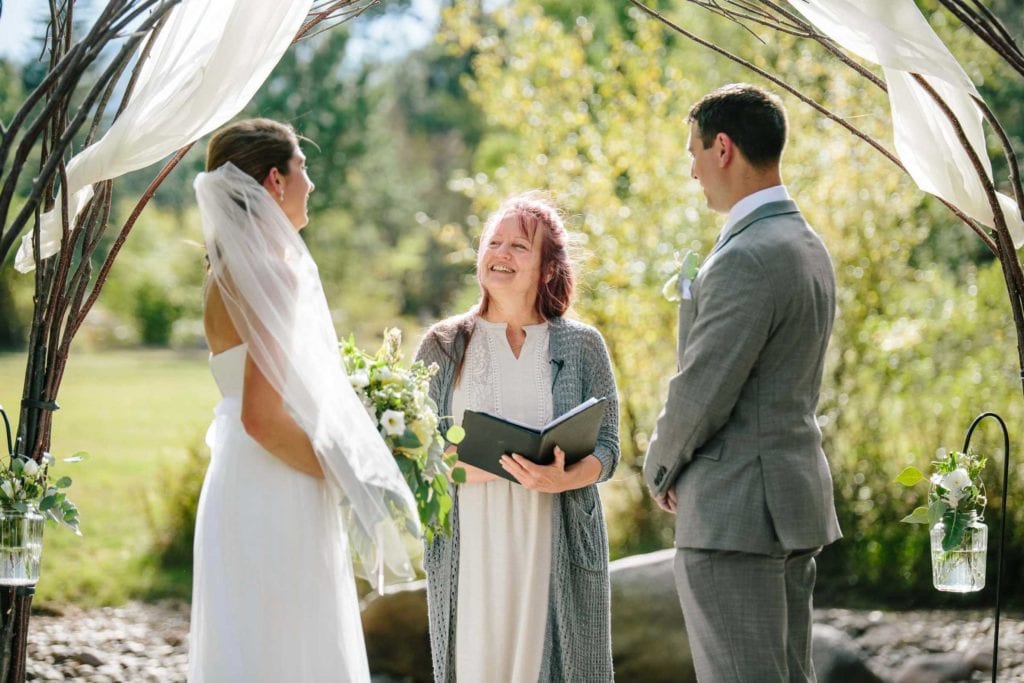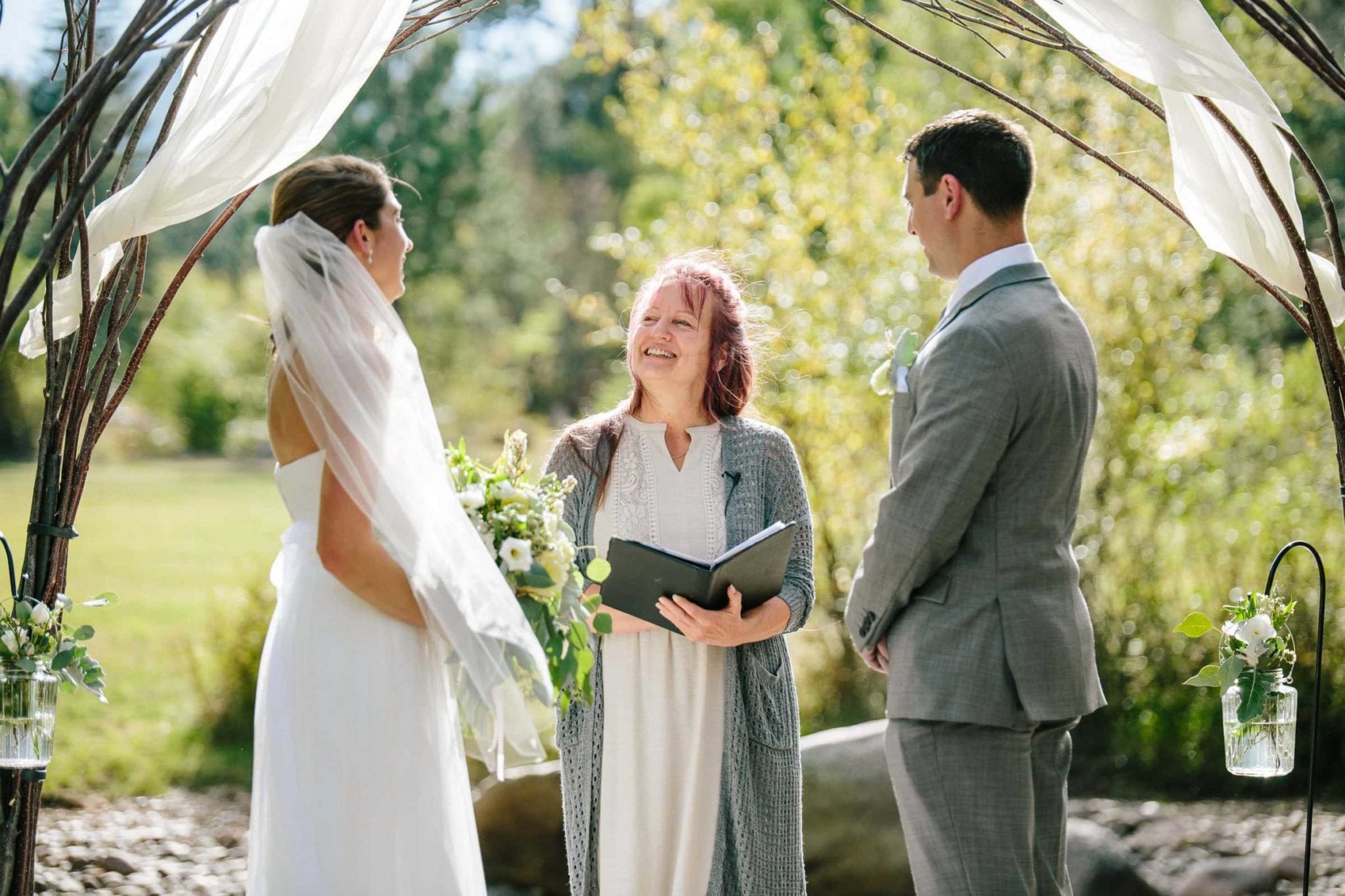 It's not only that many people have lost their jobs and are saddled with general financial concerns during the crisis. One NBC News article quoted a bride who said it was a "wake-up call" to realize what she was spending on a single day. That, combined with the hassle of organizing it all, became too much, and she opted for a small wedding with 50 guests instead of her originally planned 150.
In 2019, Business Insider reported that 28 percent of couples went into debt to pay for their weddings. The financial strain of a large wedding is nothing new, but more couples are realizing it's not the only way to go.
A small wedding is naturally more economical. Couples can take the money they've saved by skipping the huge party and put it toward a special experience for their guests, a honeymoon, a home, or their savings account.
The Power of Social Influence
Couples look online for wedding inspiration, and what they're seeing right now in vendor marketing and Instagram posts are small weddings: personal, intimate, and quietly beautiful. It makes them want one like it! That social influence may encourage more people to have small weddings, even when large ones are possible again.
Extra Attention to Health and Safety
Over the last few months, everyone has had to pay more attention to health and safety. It could be a while before people get comfortable with hugs and handshakes, sharing food or taking items off a community platter, or even using the same pen to sign a guest book. In the meantime, couples may accommodate that urge to create a safe space by hosting a small wedding with people they know well and already interact with regularly. They can further limit their contact with others if they don't need a caterer, a DJ, or a hairstylist.
It's also easier to allow for social distancing, cleaning and disinfecting, and even mask-wearing among a smaller group of people.
Intimacy and Simplicity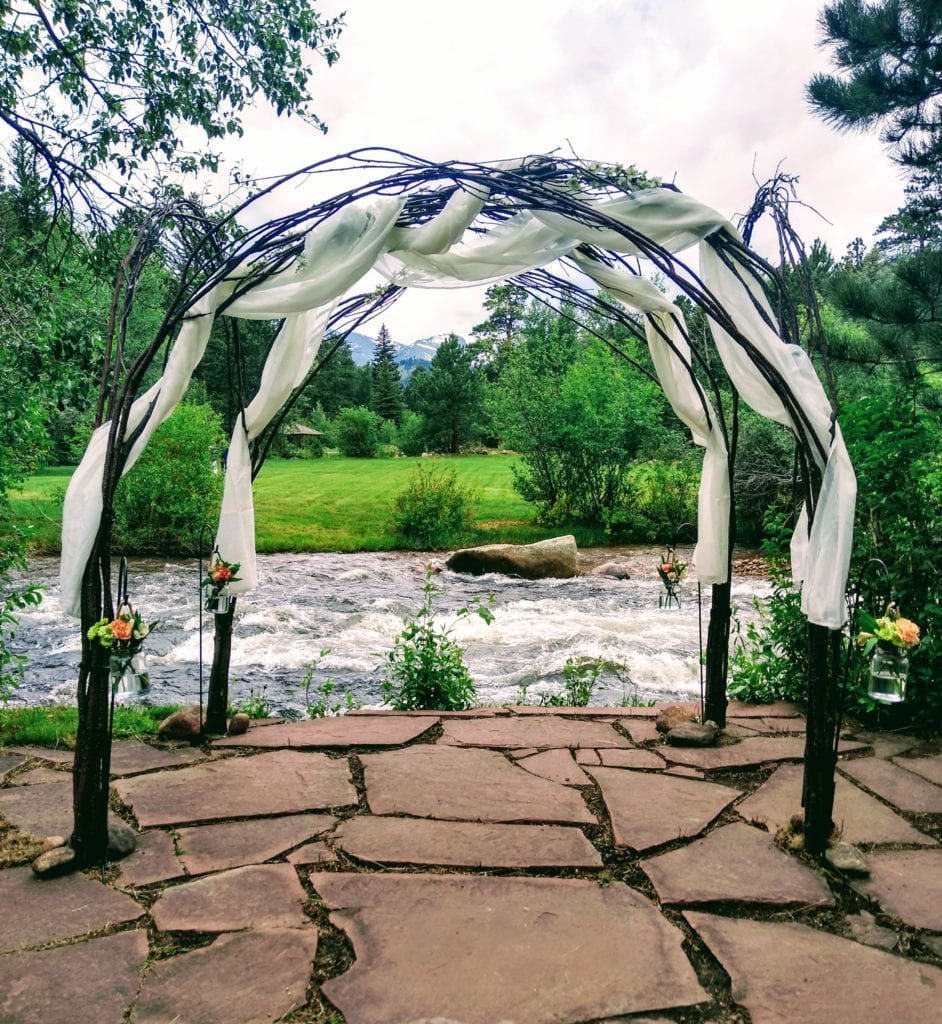 Small weddings bring the focus back to the love and connection you share as a couple. A small guest list allows you to spend time with everyone without feeling drained or pulled in all directions. There's time and space to enjoy the day rather than being smothered with an array of last-minute details.
Speaking of details: there are fewer to manage for a small wedding. Especially now, when so much is uncertain, many couples are finding it refreshing to simplify the wedding planning process. They choose a venue for their micro wedding and, when it's available, allow the site's wedding coordinator to arrange for the cake, flowers, and more.
Small Weddings in Estes Park, Colorado
You can't beat a wedding in Colorado. Majestic mountains, bubbling streams, and towering trees provide the perfect setting to exchange vows. At the Romantic RiverSong Inn, our secluded B&B is situated on 26 beautiful acres where we can host your ceremony, and our four elopement packages can be customized for up to 18 guests with options like a two-night stay. The wedding coordinator manages everything, so you're free to enjoy the simplicity of a small wedding with the people you love the most. 
We've hosted many small weddings over the years—and welcome many couples back to celebrate their anniversaries! Call us at (970) 586-4666 to learn more about our packages and tell us how you envision your Rocky Mountain wedding.