Altitude Sickness, Dehydration, and Weather in Estes Park.
Many of our guests at Romantic RiverSong are excited to get busy exploring the beautiful Rocky Mountains, but may not be familiar with mountain environments. Read on to get the scoop on things to know before your trip to Estes concerning altitude sickness, dehydration and weather!
Altitude Sickness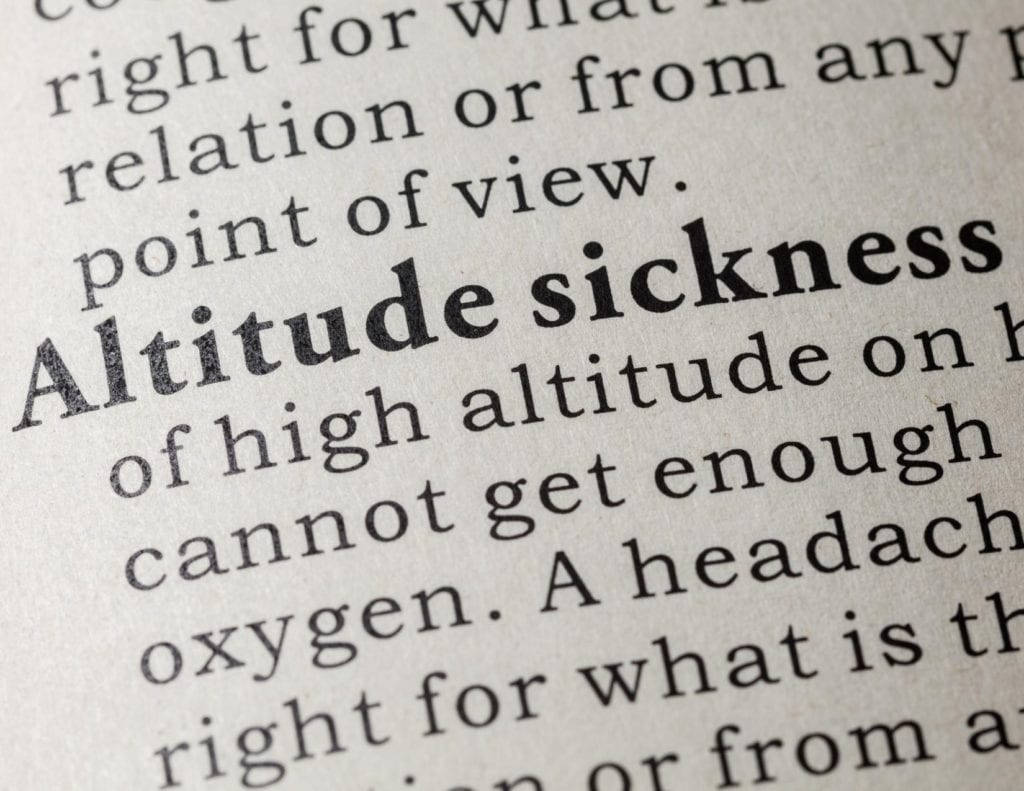 Altitude Sickness is a type of hypoxia (too little oxygen) that occurs at high altitudes where there are less oxygen molecules in the surrounding air than at lower altitudes. Altitude sickness may begin around 8,000 ft (2400 meters) above sea level. Estes Park has an elevation of 7500 ft (2300 meters). It takes one – three days for bodies to acclimate to new altitudes. You can accommodate this by planning activities at lower elevations for the first few days of your visit, then moving to higher elevation hikes and excursions.
For most of our guests, while staying at RiverSong, altitude sickness has not been a problem. When guests begin to travel to the higher elevations and explore RMNP is when it can take them by surprise by going too high too quickly.
If you experience hypoxia, the main remedy is to get to a lower elevation quickly so your body can recover and drink water! Dizziness, headaches, nausea, shortness of breath and loss of appetite are all minor signs of Altitude Sickness, and are often resolved by getting to a lower altitude for rest. Severe signs that require medical care include, coughing, confusion, loss of coordination and decreased levels of consciousness.
We want your trip to Estes to be safe and memorable! See Estes Park Health for a more in depth overview and additional tips. Review the elevations list on the Rocky Mountain National Park website.
Dehydration Tips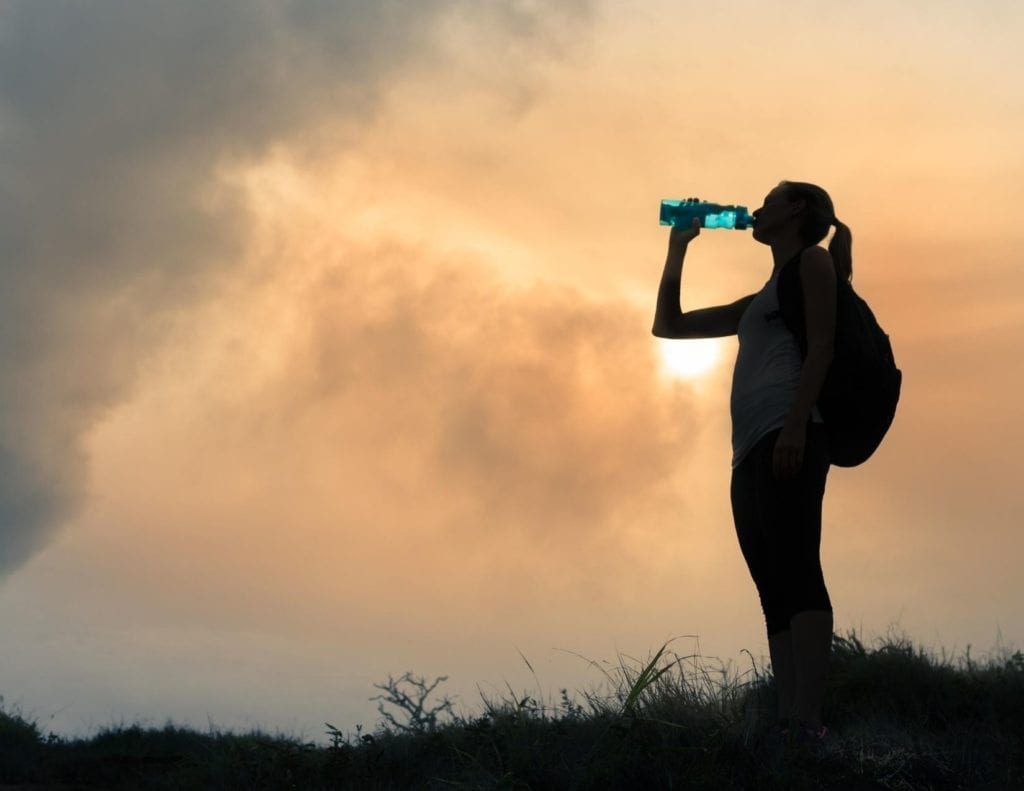 Dehydration is a common concern for those in mountain areas due to the inherent dryness of the air combined with higher respiration rate required for oxygen uptake. Before and during your trip to Estes, Make sure to drink at least 8 glasses of water each day, avoid excessive alcohol and monitor urine color. If urine is dark yellow or amber, the body is dehydrated. Other symptoms of dehydration include fatigue, muscle cramps, headache, confusion and extreme thirst.
Its very easy to forget proper water consumption while traveling or on vacation, especially in the beautiful mountains. At RiverSong we have a guest services area where you may refill your water bottles or stock up for your day of exploring.
Any time you plan to be outdoors for the bulk of the day, be sure to pack 1 gallon (4 liters) of water for each person. It's also important to replace salts and sugars lost during dehydration and perspiration. In addition to water, meat sticks, crackers, pretzels, salted mixed nuts, trail mixes, dried fruits, bananas and oranges are all good options for helping to re-hydrate the body.
If you experience severe symptoms of dehydration such as rapid breathing, rapid heartbeat, sleepiness, fainting or abdominal pain, seek medical attention as soon as possible.
Estes Park Weather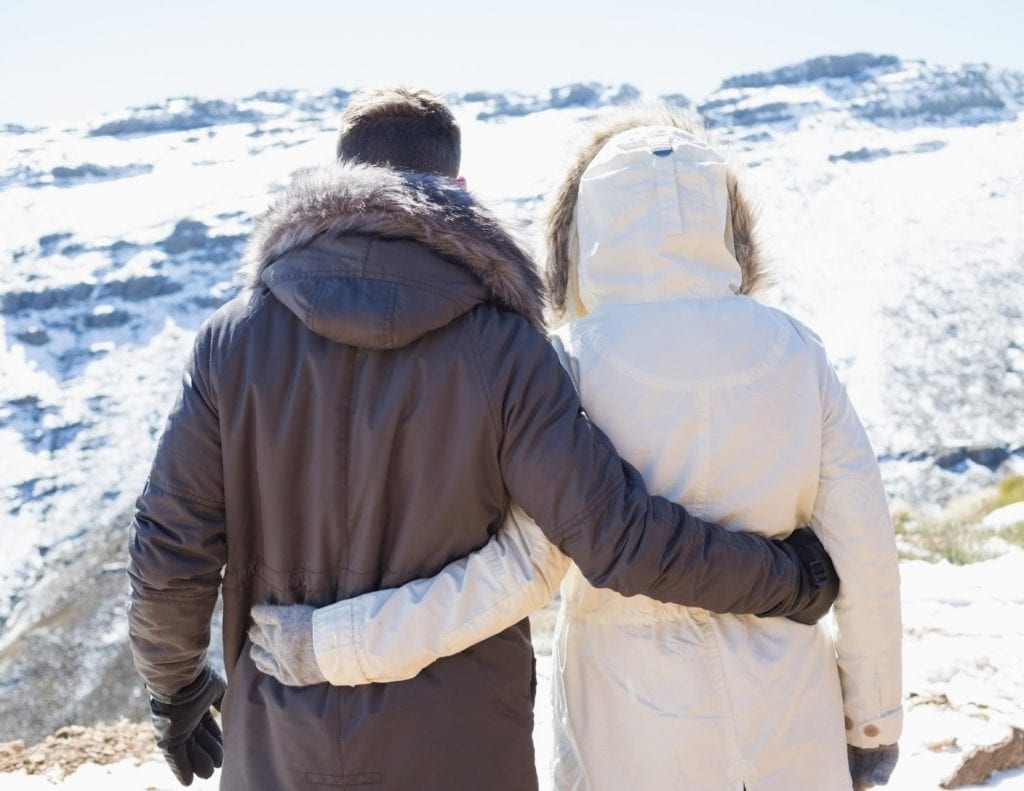 The varied and unpredictable weather in the mountains can be a challenge. Layering is essential year round, as visitors often experience a large range in temperature throughout the day. As elevation increases, expect an increase in wind and a decrease in temperature. Year-round it's important to include sunglasses and sunscreen to protect eyes and skin from the increased exposure to UV light in higher elevations.
During the summer months expect chilly mornings with lower winds, and hot, dry temps with higher winds by afternoon. Afternoon thunderstorms can occur with very little warning, and may include heavy rainfall. Be prepared with a waterproof layer, and avoid areas prone to flash flooding.
During winter months, days are often sunny, but cold. High winds and blizzard conditions can be expected. If hiking or exploring, wear multiple warm layers on both torso and legs. Warm hats, gloves and winter hiking boots are a must. Having an outer layer that is both waterproof and windproof is especially important on winter adventures.
We've also written Daily Itinerary Ideas For Every Season to help you plan your stay and have an idea of the weather.  For more weather specific details before your trip to Estes, read more information about clothing and gear suggestions at the Estes Park website and be familiar with weather conditions in Rocky Mountain National Park.