Welcome to beautiful Colorado! You're getting ready to check in to a cozy and romantic Estes Park bed and breakfast, and enjoy an unforgettable time away in beautiful Colorado with the one you love. You've picked the perfect time for your getaway and you're wanting to create a wonderful and memorable experience. While staying at an Estes Park Bed and Breakfast, here are 5 key questions to ask before checking in to help your experience in Estes be comfortable, memorable, and relaxing!
What is there to do in Estes Park?
Guests staying at an Estes Park bed and breakfast often share their favorite experiences, the ones that won't show up on google searches or guide books, with their innkeepers. This happens through conversations over breakfasts, during afternoon coffee or tea in the common areas, and especially after returning from seeing the sights around the town. Our Romantic RiverSong Innkeepers are aware of the variety of attractions around the area, as well as favorite interests among locals, visitors and guests.
Having a conversation with the innkeepers of your bed and breakfast can guide you to some wonderful travel tips, and memorable experiences during your stay. Estes Park Bed and Breakfast hosts or innkeepers can also offer more particular details for your personal interests and preferences, helping you get a more intimate understanding of the area. Knowing what is within walking distance, favorite places among locals and tourists, along with any special events happening can help you make the most of your time and stay. Another useful resource for things to do and seasonal events is to take a browse through www.visitestespark.com
What about Covid Safety?
"Our state has some of the most beautiful natural open spaces in the world and we want Coloradans to enjoy our vast, great outdoors. While we are all still safer at home, we are also able to practice greater social distancing in our great outdoors than in confined indoor spaces,"

-Governor Jared Polis,D 2020 091 Executive Order, Safer at Home and in the Vast, Great Outdoors.
We are currently following all covid safe policies and procedures at our Inn. As a private Estes Park bed and breakfast, we are uniquely positioned to provide added benefits with rooms that have private entrances, hands free check in, and breakfast made to go. For more information on RMNP Covid safety, please visit: https://covid.colorado.gov/
Read here for more information on Romantic RiverSong Inn's Lodging with Covid Safe Policies and Socially Distanced Rooms and On Site Activities.
What is there to do at the Bed and Breakfast?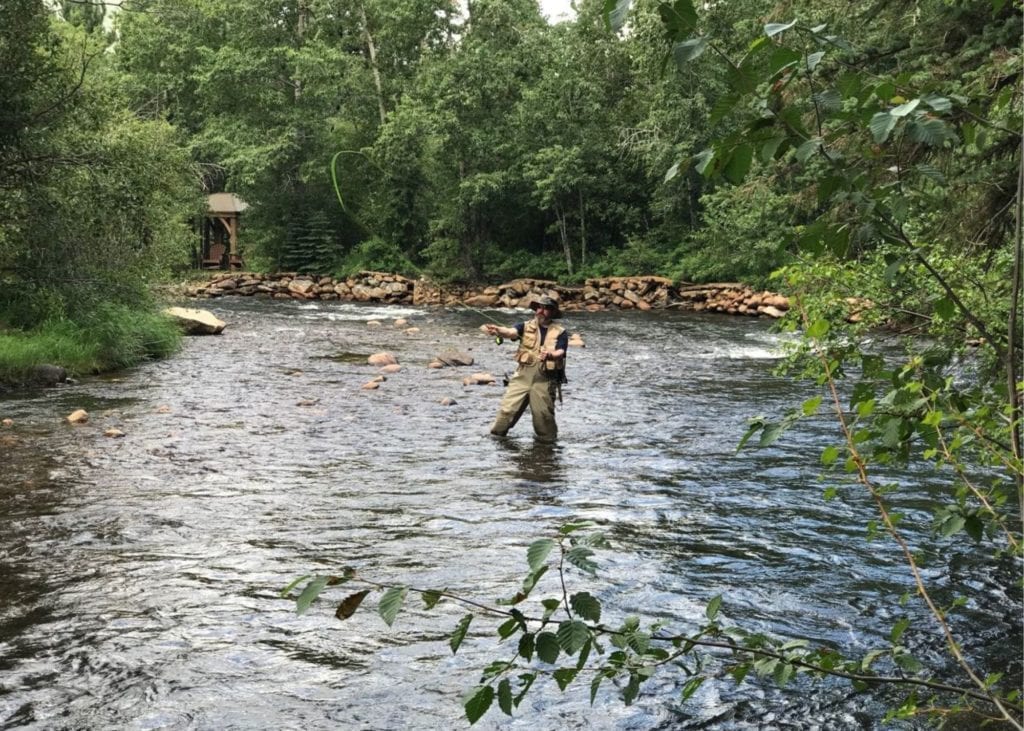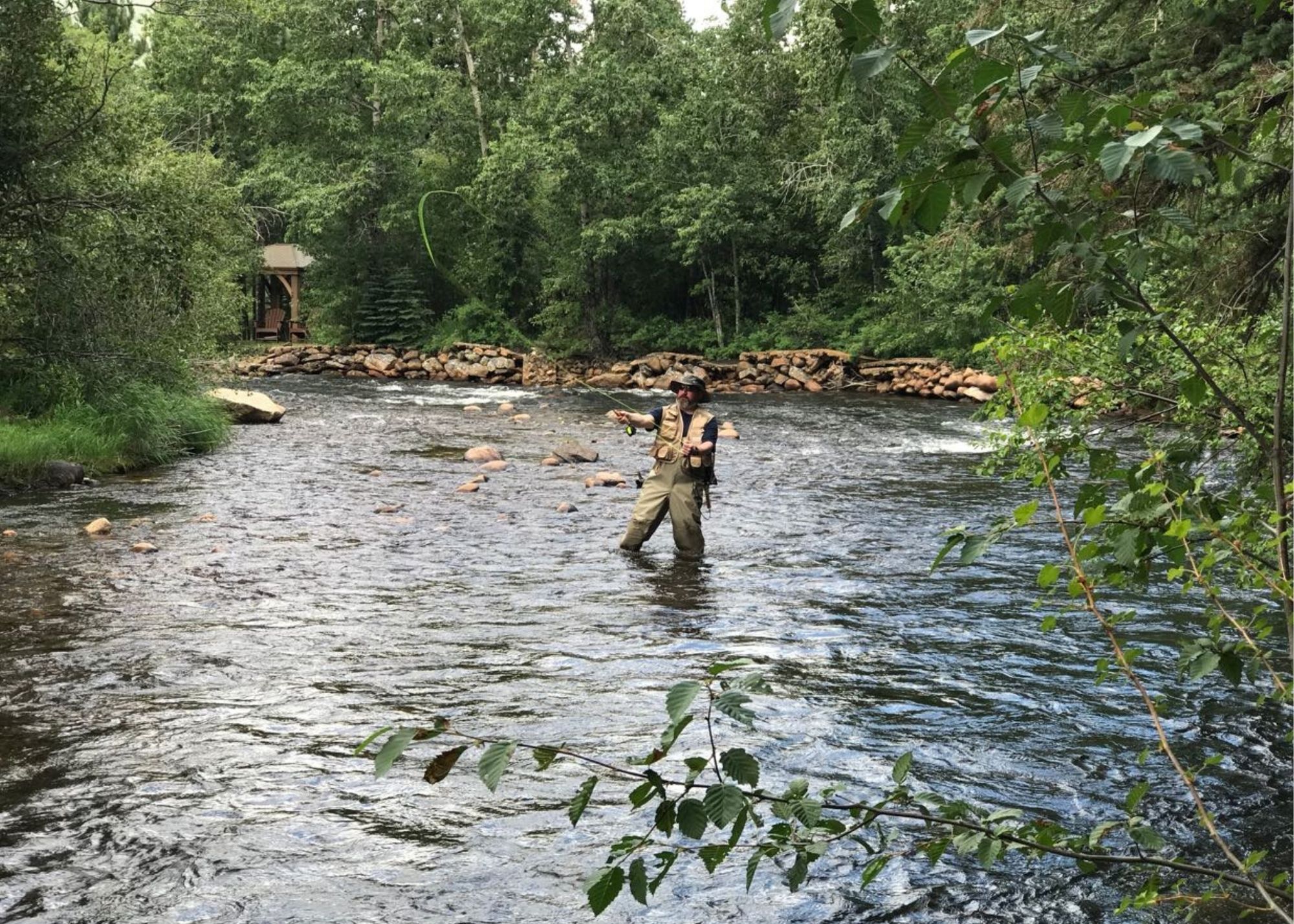 Estes Park Bed and Breakfasts offer a one of a kind experience because of the scenic beauty, limitless outdoor adventure and wildlife discovery. Many of them are full of interesting gems of things to do right on the property without having to go anywhere.

At Romantic RiverSong Inn, reading, picnics, fishing, walks by the river, outdoor chess, hikes, mid afternoon coffee, tea and more, are all offered right on site. If you're looking for a more relaxing time away, be sure to ask what activities are available right on site at your bed and breakfast to accommodate less traveling and more quality time together. Knowing ahead of time all there is to do at your B&B will help you make the most of your time, know what to pack, and create lasting memories.
What is the current weather like in Estes?
Weather in Estes is constantly changing. During certain days and seasons you may even experience all four seasons of weather in one day! Weather apps aren't very accurate for our area. Knowing the average rhythms of the weather and what to expect before you come can help you pack, be prepared, and have a more comfortable experience. Reach out to the innkeeper to see what the current weather predictions are to get the best idea of what to expect during your stay.
A good rule of thumb here in the mountains is to wear layers. Even during the summer months, we often start the day with warm jackets, gloves and hats, and by mid day have dressed down to tank tops and shorts! Keep those layers close, you'll need them again when evening comes and the sun dips behind the Rocky Mountains. For a more seasonal guide to the weather in Estes, take a look at https://www.visitestespark.com/plan/about/weather/
Check In- What can I expect and what do I need to know?
Sometimes just traveling to Estes and locating your bed and breakfast can be stressful. Depending on the time of year, there might be streets filled with travelers, marathons, or big festivals happening that alter routes. Knowing what to expect about the check in process before you arrive can be very stress relieving. Our guests at RiverSong have told us that it was helpful to know where their room was so they didn't unload their suitcases when checking in, if they were going to be driving to one of the farther away private cottage houses.
Every Estes Park Bed and Breakfast operates just a little differently, talk with your host about check in times, where to park, and other things to expect to help you feel right at home and ready for a relaxing retreat. You can read more about our current healthy and safe check in process HERE.
What will breakfast be like?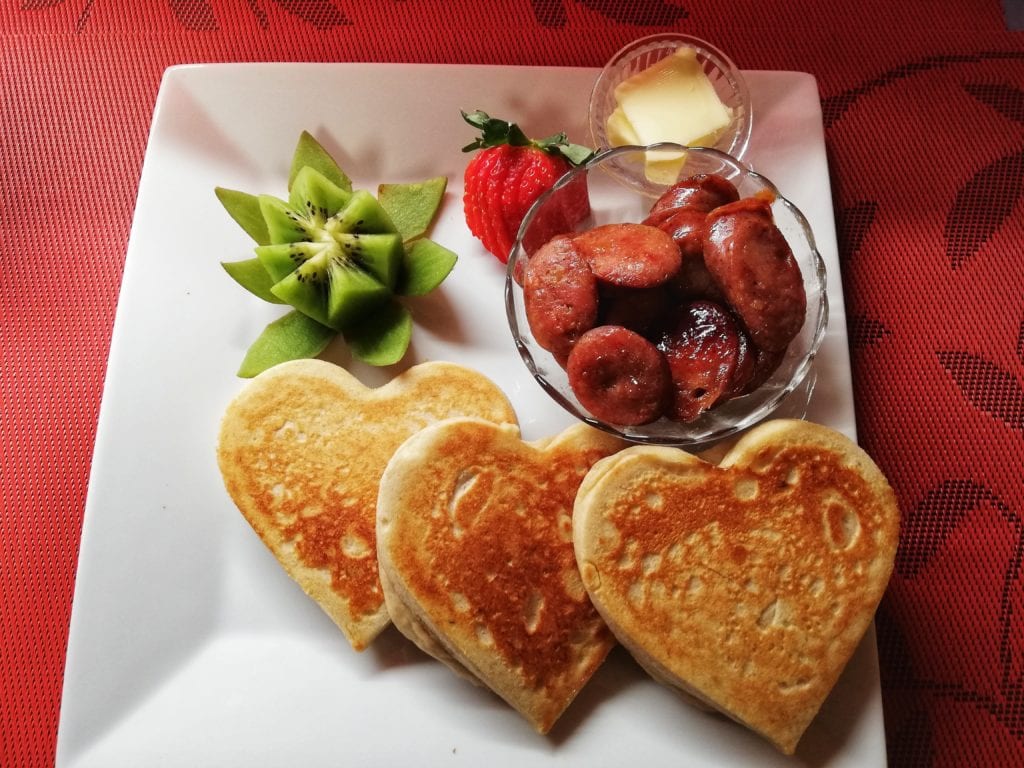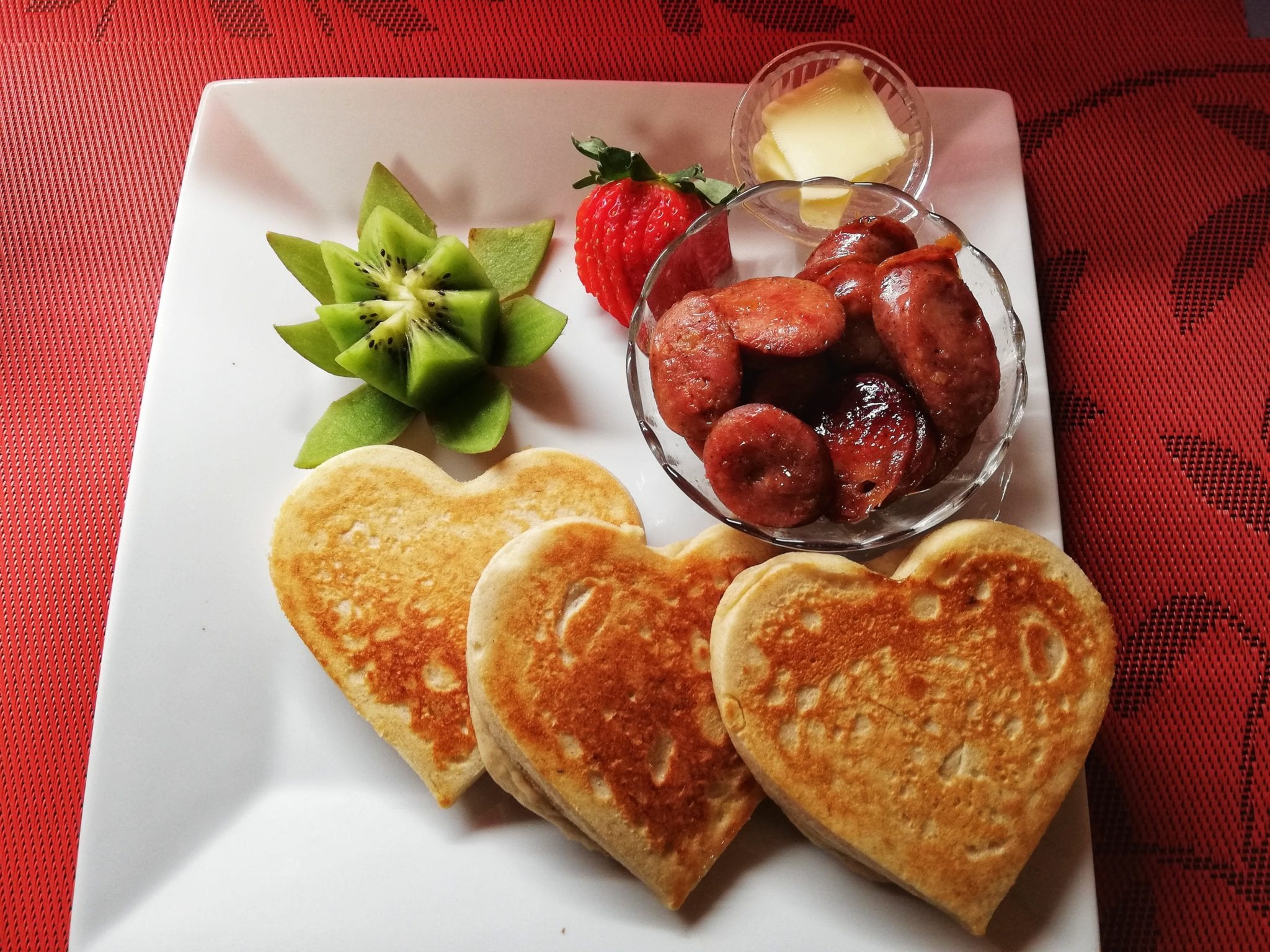 All Estes Park Bed and Breakfasts run their breakfast service differently. Part of the fun and complete experience of a b&b is breakfast! Ask your innkeeper when breakfast hours are and what to expect beforehand so you can feel relaxed, comfortable and enjoy your experience. Be sure to let your innkeepers or host know of any diet restrictions or personal preferences. Part of the value of choosing Bed and Breakfasts over hotels is the ability to personalize your individual needs.
For some, dining with other guests in the dining room is an opportunity to swap stories, meet new people, and engage in friendly conversations. For others, a more intimate and quiet setting might be preferred and having breakfast brought to the room might be desired.
Romantic RiverSong has always been on the cutting edge of health food trends, including the use of quinoa, chia seed, and flax seed. Let us know if you are vegetarian, vegan, gluten-free, Celiac's, lactose-intolerant, dairy-free, low-carb, keto, low-salt, low-sugar, paleo, or any other dietary consideration. At RiverSong, we are able to accommodate all dietary needs so that our guests can have the most enjoyable, relaxing and romantic visit without having to worry about feeling unwell.
For more information on our covid safe and healthy breakfast procedures, please read HERE.
Make Some Memories and Enjoy your Stay in Estes!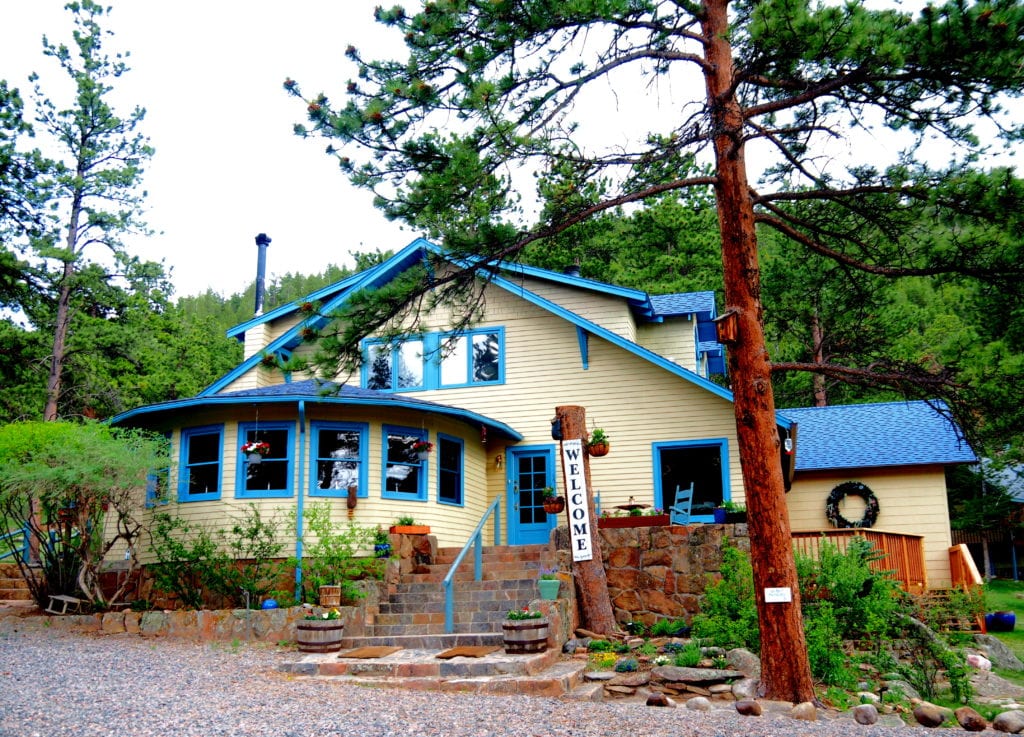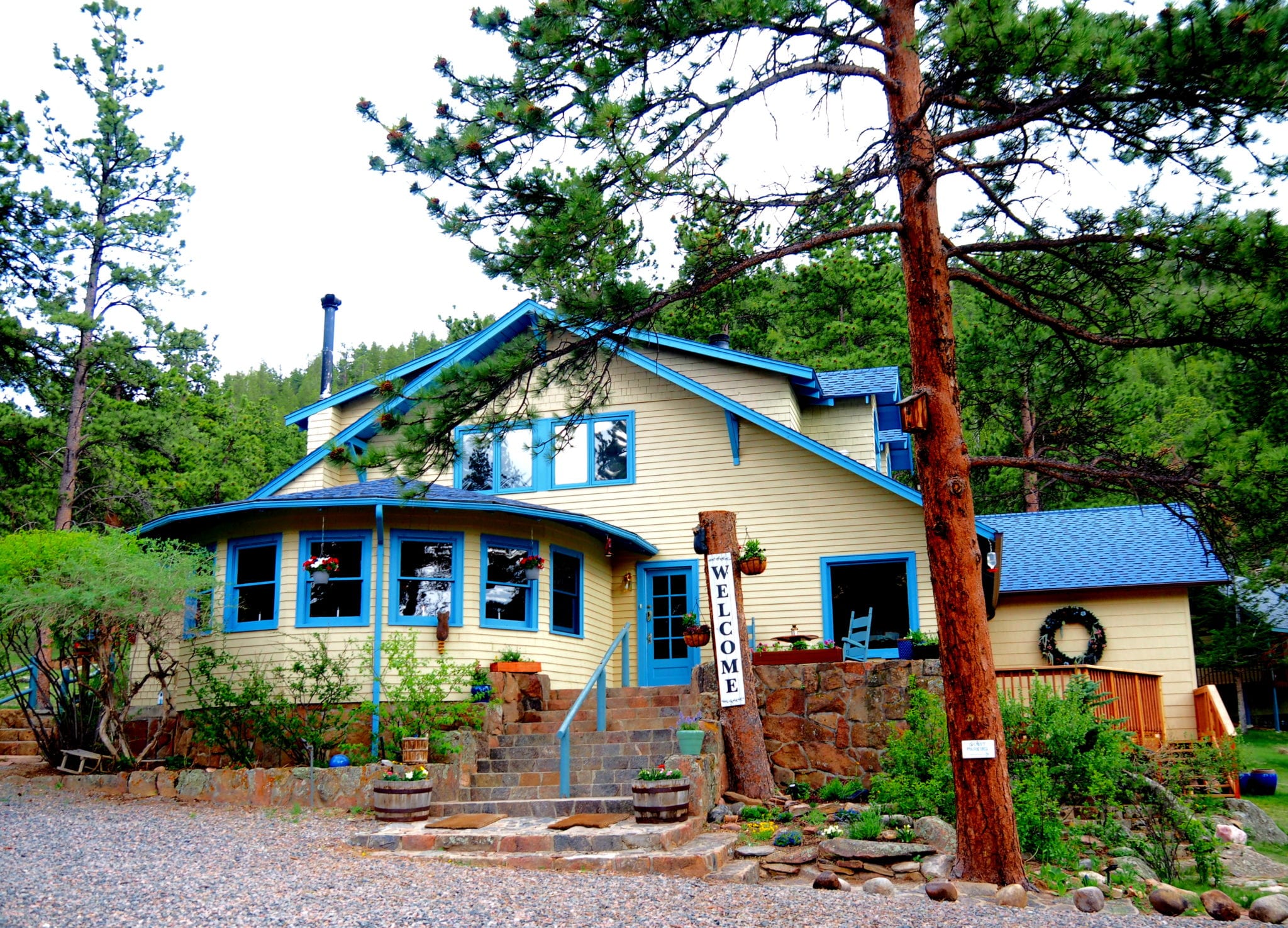 RiverSong Guests often comment on the unforgettable memories made, the quality time had, and how their relationships strengthened while staying at our Estes Park Bed and Breakfast. We hope that all our guests leave RiverSong feeling calm, relaxed and reconnected. By asking these few questions, you can help ensure you have a stay worth remembering for a lifetime. All B&B owners strive to make this time a delightful break from the hustle and bustle of daily life, leaving you feeling refreshed, and looking forward to a return visit. At RiverSong, our greatest pleasure is your unforgettable experience and return visits for years to come!
For booking information, elopements,or how to get hold of us at Romantic RiverSong Inn, please visit our website or call: (970) 586-4666