Estes Park Getaways: How many days do you need to fully embrace the allure of this enchanting mountain destination? Nestled in the heart of the Rocky Mountains, is a picturesque destination that offers a perfect blend of natural beauty, outdoor activities, and charming historic mountain town vibes. Whether you're planning a short getaway or an extended vacation, Estes Park has something for everyone. In this guide, we'll explore the ideal duration for your stay, commonly asked questions, the best times to visit, wildlife sightings, and the unique attractions that make Estes Park so popular.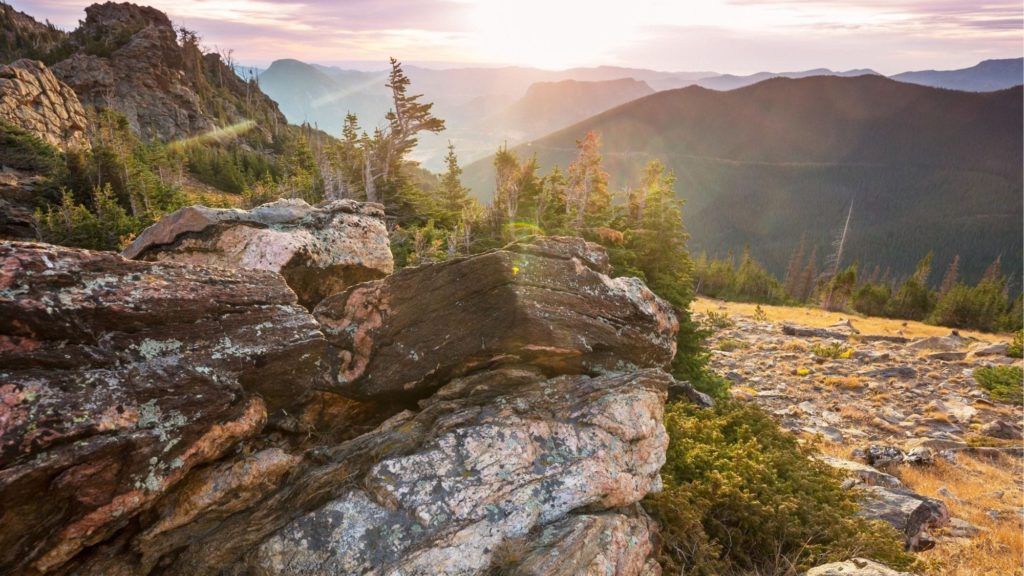 Does Estes Park get crowded?
Estes Park is a popular destination year-round, attracting visitors from all over the world. During peak tourist seasons, such as summer and fall, the town can get quite crowded. However, with proper planning and timing, you can still enjoy a peaceful and memorable experience.
What time of year can you see elk in Estes Park?
Elk-watching is a favorite activity in Estes Park. These majestic creatures are most active during the rutting season, which typically occurs in the fall, from late September to mid-October. During this time, you have a great chance to witness the awe-inspiring elk mating rituals and bugling calls.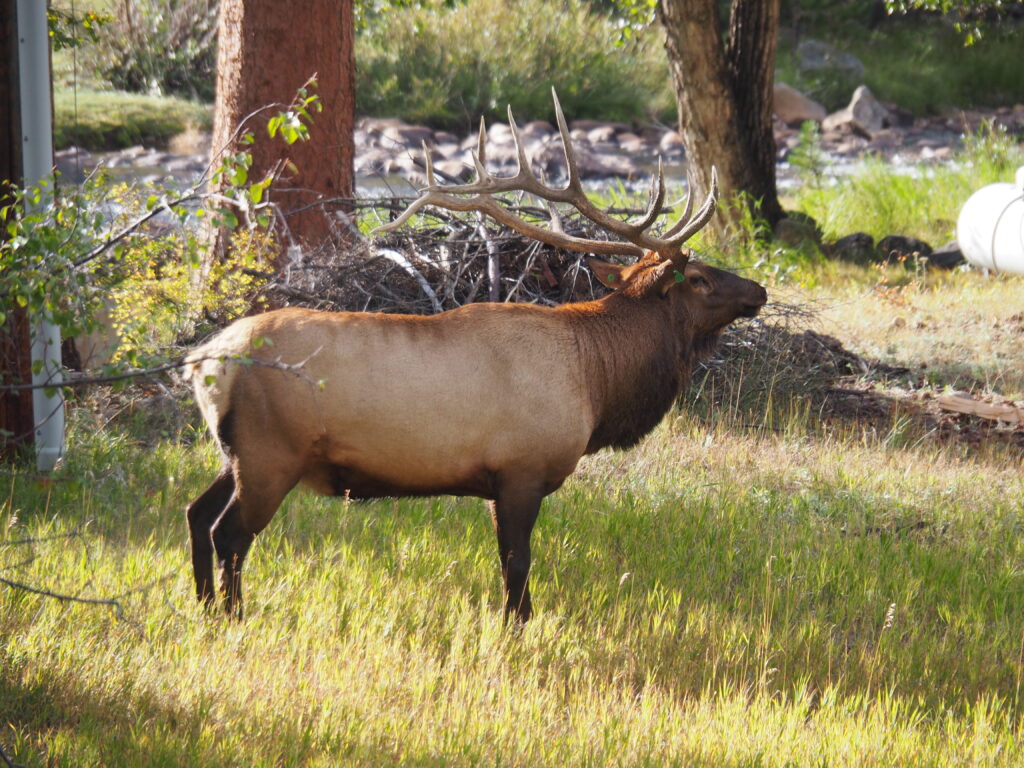 Why is Estes Park so popular?
Estes Park's popularity can be attributed to its stunning landscapes, proximity to Rocky Mountain National Park, and a wide range of recreational activities. From hiking and horseback riding to fishing and wildlife spotting, this charming town offers something for nature enthusiasts, romantic newlyweds and adventure seekers alike.
What does Estes Park have to offer?
Estes Park boasts a plethora of attractions, including the famous Trail Ridge Road, which offers breathtaking views of the surrounding mountains. Visitors can explore unique shops, art galleries, and dine in local restaurants. Outdoor enthusiasts can engage in activities like hiking, rock climbing, bird watching or long walks around the mountain lakes.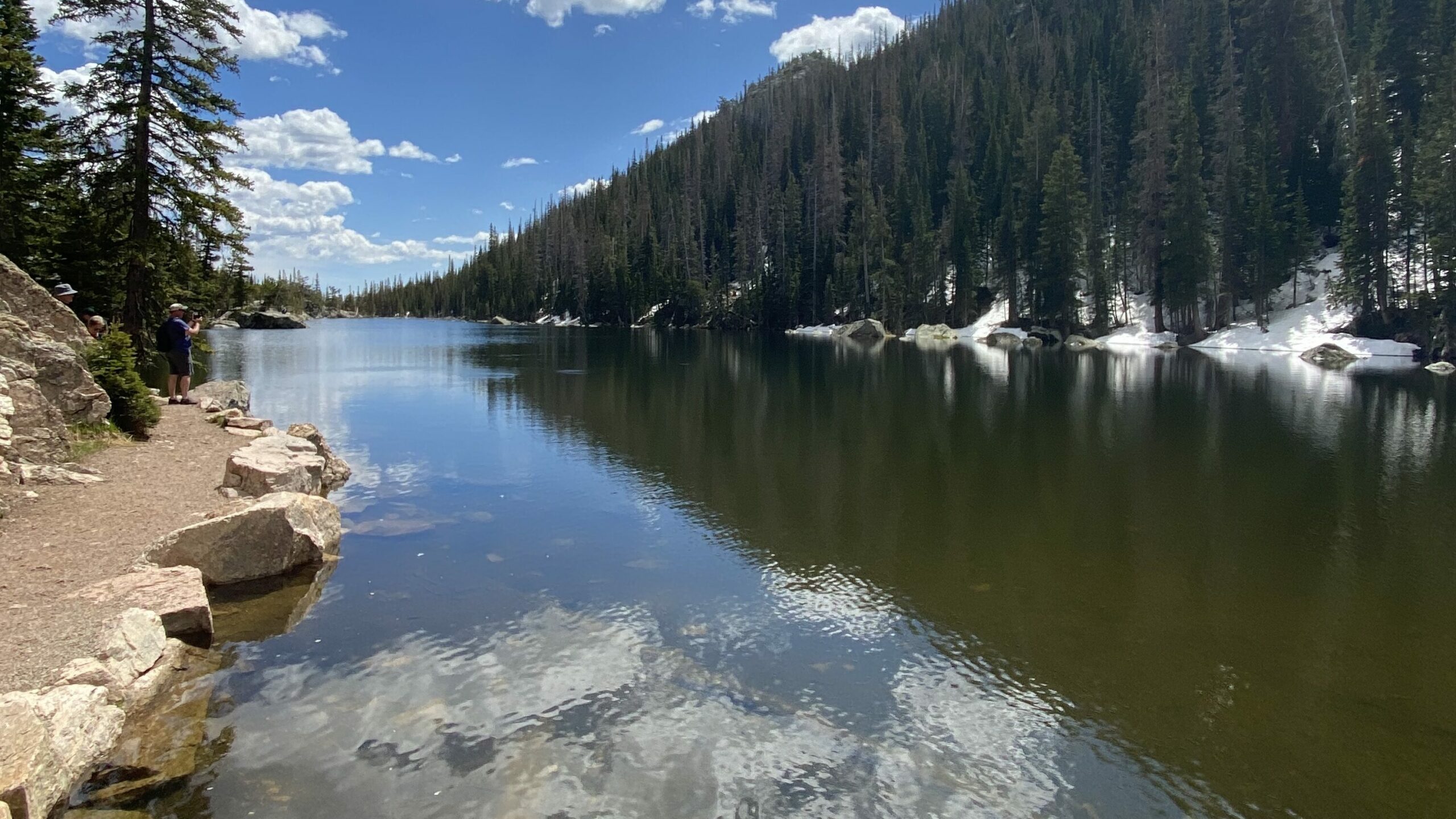 How many days do you need?
While any amount of time in Estes Park is bound to be enjoyable, it's often said that three days is the ideal amount of time. This allows you to explore the town and nearby Rocky Mountain National Park without feeling rushed. Having a comfortable place to sleep and use as a home base during your stay is essential for making the most of your visit.

Our guests love that they can begin their day with a good nights rest in a comfortable bed, a delicious breakfast, and close proximity to to down town Estes as well as the entrance to the park.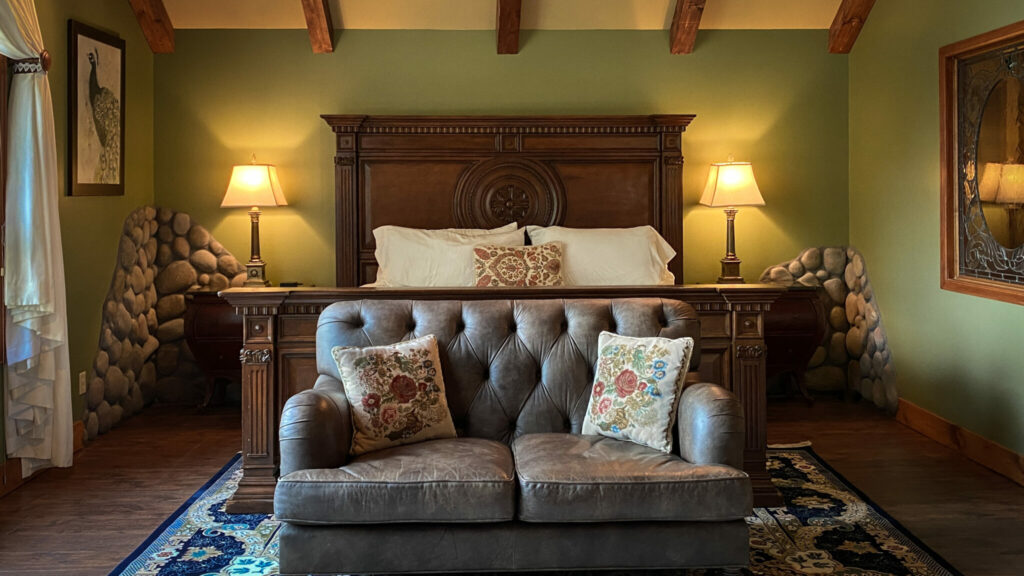 Are reservations required for Estes Park?
While it's not always necessary to make reservations, especially during off-peak seasons, booking accommodations in advance is recommended, especially if you're visiting during the summer or fall. This ensures you have a comfortable place to stay and avoids last-minute hassles.
Does it cost money to get into Estes Park?
Estes Park itself does not have an entrance fee. However, if you plan to visit Rocky Mountain National Park, there is an entrance fee. This fee helps maintain the park's facilities, trails, and conservation efforts. The park works on a timed entry permit that you'll want to have reserved in advance to avoid wait times. Be sure to read how the timed entry permits work here.
What time of night are elk most active?
Elk are most active during the early morning and late afternoon hours. They are diurnal animals, which means they are primarily active during these times. If you're interested in elk-watching, try to schedule your activities around these periods.
At Romantic RiverSong Inn, you can almost always count on a wildlife encounter of some sort. Elk watching right off the front porch of your room is always a favorite among our guests.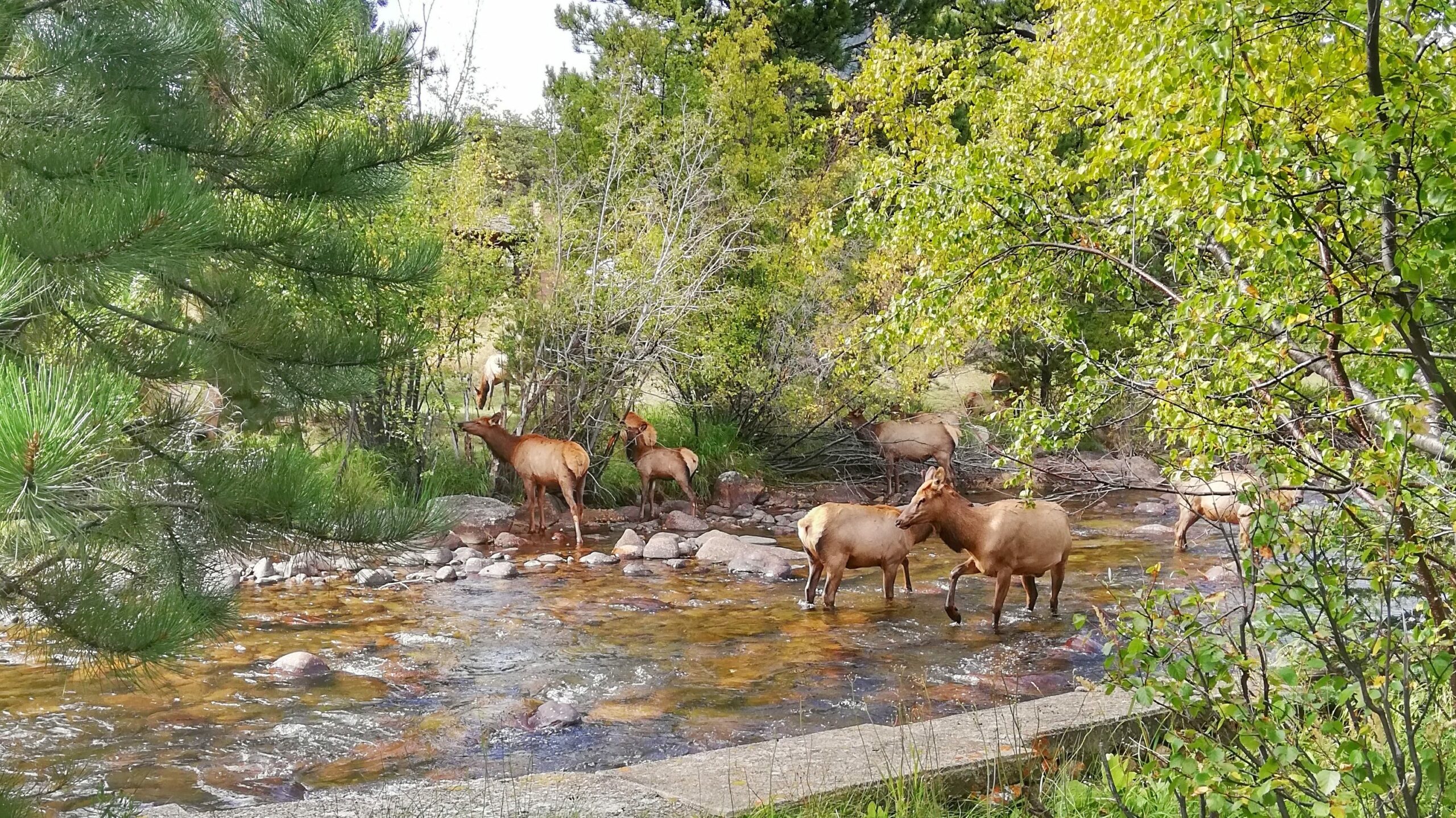 Do you see bears in Estes Park?
Yes, bears can be spotted in and around Estes Park. Black bears are common in the area. While bear sightings are exciting, it's important to remember that bears are wild animals and should be observed from a safe distance. Always adhere to proper bear safety guidelines.
While bears are not our most common visitor at Romantic RiverSong Inn, we do see them on occasion and have had a few fun sightings on our trail cams! Take a look!
What month are elk most active?
As mentioned earlier, elk are most active during the rutting season, which occurs from late September to mid-October. This is when you can witness the impressive mating rituals and vocalizations that make this time of year truly unique.
Ready to experience the magic of Estes Park? Stay at Romantic RiverSong Inn for an unforgettable getaway!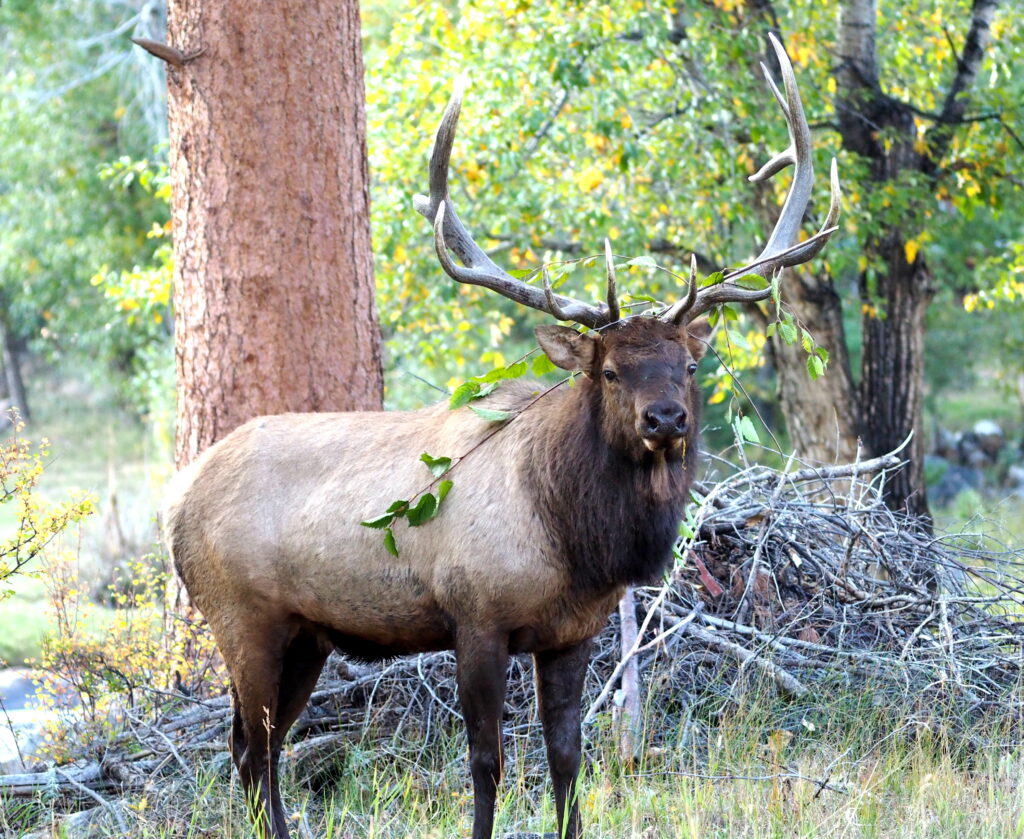 Nestled in a serene riverside location, Romantic RiverSong Inn offers the perfect blend of luxury, privacy, and romance. Enjoy a cozy stay with top-notch amenities, explore the stunning natural beauty of Estes Park, and indulge in the most incredible breakfast. Our on-site activities and charming accommodations create an ideal escape. For those with limited time, check out our blog on "Explore the Hidden Gems of Estes Park" to make the most of your short visit.
Plan your Estes Park adventure today and create memories that will last a lifetime. Book your stay at Romantic RiverSong Inn now.