Exploring Estes Park is an awe-inspiring journey into the heart of nature's grandeur, where every step unveils breathtaking vistas and every moment creates cherished memories with your beloved. Estes Park is a historic mountain town nestled in the picturesque Rocky Mountains of Colorado. It lives as a dream destination for couples seeking a romantic getaway and adventurers seeking unparalleled beauty and abundant wildlife photo ops. With its stunning natural beauty, outdoor activities, and charming downtown area, Estes Park offers the perfect blend of adventure and relaxation.
What Makes Exploring Estes Park Special?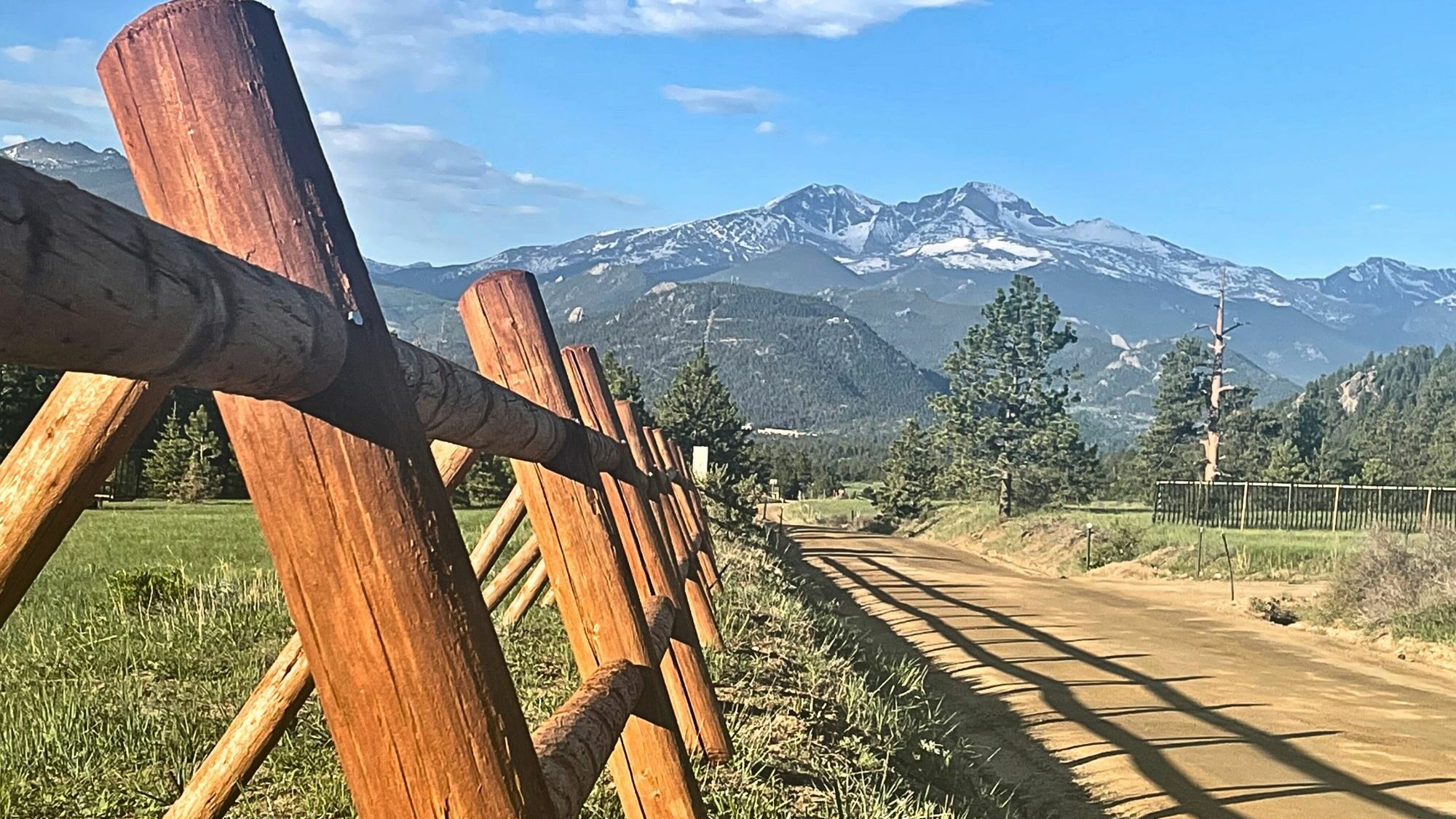 In this ultimate guide, we will reveal insider tips and hidden gems to help couples make the most of their time in this enchanting mountain town. Whether you're planning a honeymoon, anniversary trip, or just a romantic escape, exploring Estes Park has something for every couple to enjoy.

Estes Park holds a special place in the hearts of couples and mountain getaway adventurers alike. The town's enchanting charm and breathtaking natural beauty create a truly unforgettable experience. Nestled amidst the majestic Rocky Mountains, Estes Park offers couples the chance to immerse themselves in awe-inspiring landscapes, from scenic trails that lead to panoramic vistas to serene alpine lakes that invite quiet reflection. The sense of adventure permeates the air, with opportunities for hiking, rock climbing, and zip-lining, catering to the thrill-seeking souls.
But Estes Park isn't just about outdoor exploration; its charming, historic downtown captivates with boutique shops, art galleries, and cozy cafés, providing a perfect backdrop for hand-in-hand strolls and discovering unique treasures. And when it's time to indulge, the town's culinary scene delights with a diverse array of dining options, from intimate restaurants with mountain views to craft breweries and wineries. Estes Park truly captures the essence of connection, inviting couples and adventurers to create lasting memories and forge deep bonds in the embrace of its natural wonders and warm community spirit.
Embrace the Natural Beauty of Scenic Trails Through Exploring Estes Park Lakes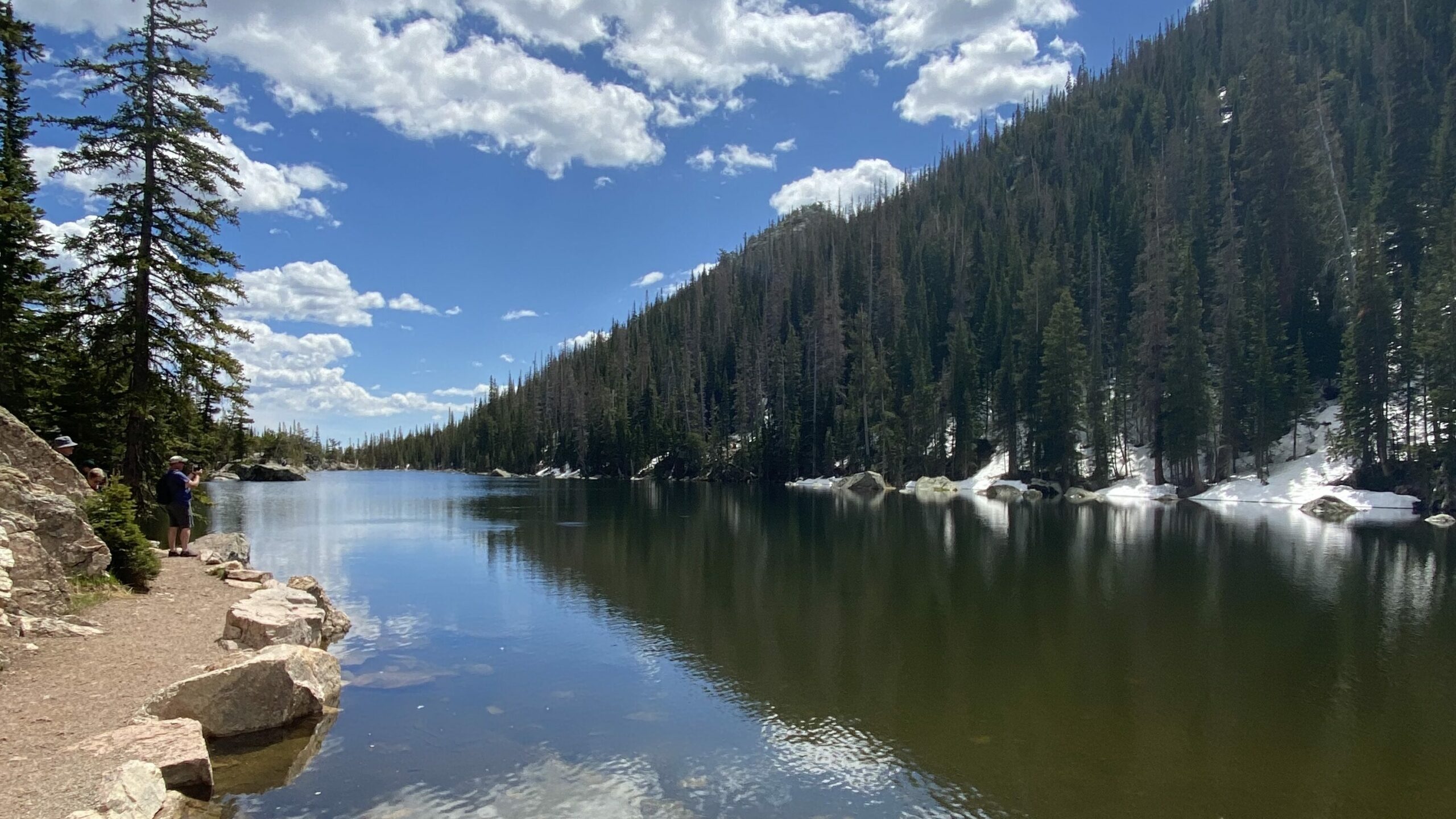 Estes Park is renowned for its breathtaking natural landscapes, and exploring them together is a must for couples. Start by visiting the iconic Rocky Mountain National Park, which surrounds the town. Stroll or hike hand-in-hand along scenic trails listed below which offer a variety of stunning vistas, meadows, towering peaks and breathtaking majesty.
Lily Lake
Dream Lake
Lake Estes Loop
Alberta Falls
Lily Mountain Trail
Homestead Meadows & Moose Meadows Loop
Ute Trail to Tombstone Ridge
Kruger Rock Trail
Sprague Lake
Bear Lake
Emerald Lake
Nymph Lake
Lake Isabelle
Sky Pond
What is the Most Scenic Drive to Estes Park?
Every road to Estes is captivating in its own way. Here are the favorites and a little about what you can expect to see while exploring Estes Park and the roads that lead you there.

Trail Ridge Road
Noted as the most scenic drives to Estes Park that offers a choice of breathtaking routes is Trail Ridge Road.This legendary route through Rocky Mountain National Park, presents panoramic views of snow-capped peaks, cascading waterfalls, and expansive meadows. The road itself is a marvel of engineering, hugging the mountainside and revealing panoramic views at every turn. Take advantage of this route by being prepared to stop at overlooks and pull-offs to fully immerse yourselves in the grandeur of the Rocky Mountains.
Old Fall River Road
Another option is the historic Old Fall River Road. Its a winding, unpaved route that showcases the park's natural wonders and offers a glimpse into the area's rich history. This one-way dirt road, opened in 1920, takes drivers on an 11-mile ascent to the Alpine Visitor Center at an elevation of 11,796 feet. With its series of switchbacks, the road commands a slower pace, allowing travelers to savor the journey and take in the stunning surroundings. As you wind through Horseshoe Park, the road meanders intimately close to the trees of the forests, immersing you in the natural beauty. Keep an eye out for elk grazing in the area, especially at Willow Park, before the landscape transitions to the expansive alpine tundra.

Eventually, Old Fall River Road intersects with Trail Ridge Road, giving you the choice to descend back to Estes Park or continue across the Continental Divide towards Grand Lake. Note that the road typically opens in mid-summer, weather permitting, and remains accessible until mid-October, offering a limited but unforgettable opportunity to experience this historic and picturesque drive.
Bear Lake Road
For a more intimate drive, Bear Lake Road leads to the stunning Bear Lake and provides access to numerous trailheads with scenic views and serene surroundings. Bear Lake Road, accessible from the Beaver Meadows Entrance inside the national park, offers a captivating 23-mile round trip journey to the scenic Bear Lake. This road remains open year-round, allowing visitors to experience its beauty in every season. Along the way, you'll pass picturesque picnic areas, campgrounds, and the Moraine Park Discovery Center, a must-stop for nature enthusiasts. Keep your eyes peeled for wildlife, as the Moraine Park area is known for elk and other fascinating animals foraging in the meadows.
As you continue on the road, it gains elevation and meanders alongside Glacier Creek, offering captivating views. The road then navigates a series of switchbacks, leading you to Bear Lake, where a paved trail beckons you to explore the shimmering waters at the base of Hallett Peak. This enchanting lake is surrounded by several hiking trails of varying difficulty levels, ensuring there's something for everyone to enjoy. Whether you're seeking a leisurely stroll or a challenging trek, Bear Lake Road and its captivating surroundings provide an unforgettable experience for all who venture along its path.
Discover Hidden Gems of Estes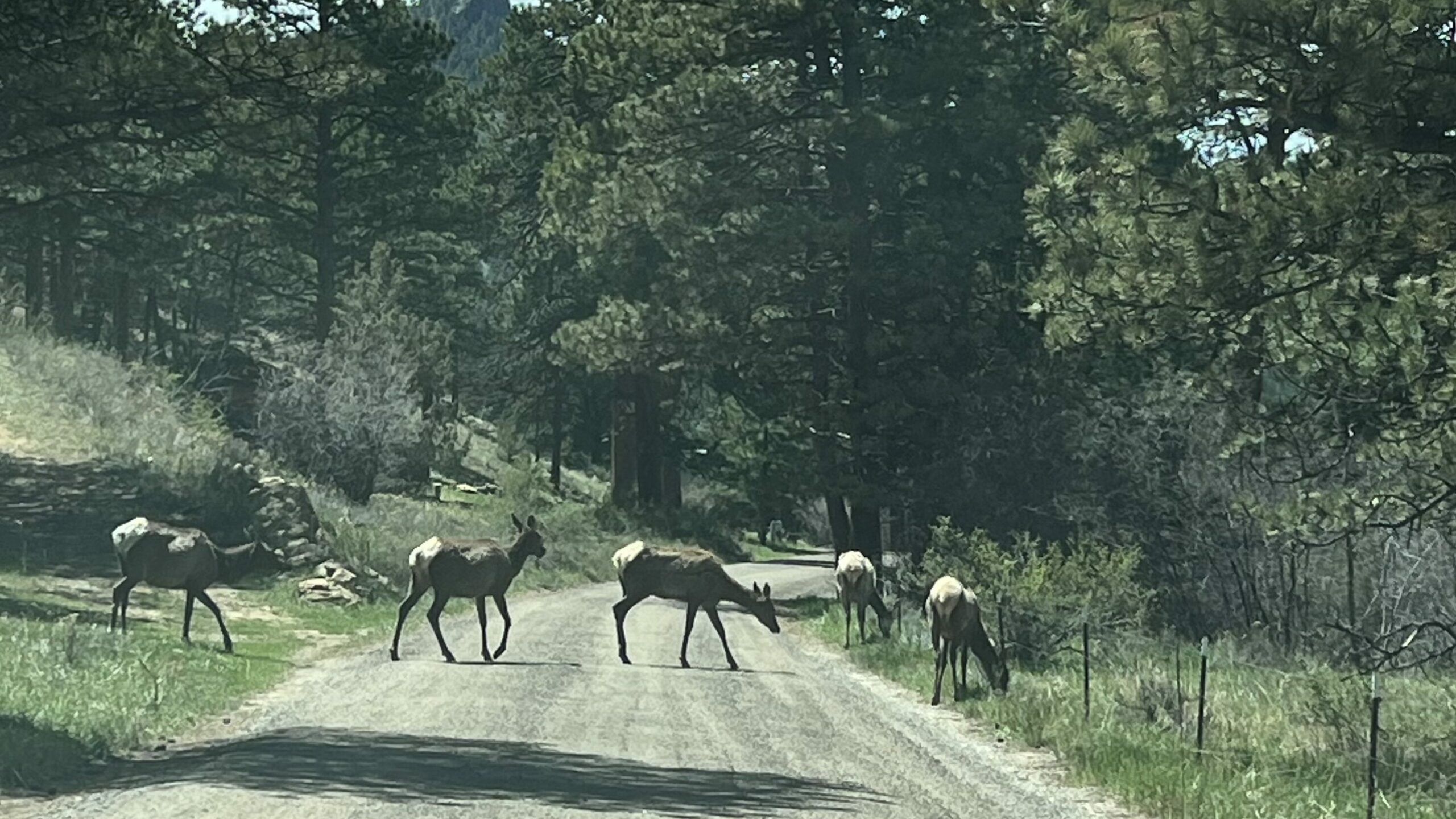 While the main attractions of Estes Park are undoubtedly beautiful, there are hidden gems waiting to be discovered. Take a scenic drive along Trail Ridge Road, which offers panoramic views and access to hidden picnic spots. Or, venture off the beaten path and explore less-known trails, like the Gem Lake Trail or the Lily Mountain Trail, for a more secluded experience.
Hidden Gems to Explore:
Estes Park Memorial Observatory: Immerse yourselves in the wonders of the night sky and enjoy stargazing sessions together at this hidden gem.
Patterson Glassworks Studio & Gallery: Witness the mesmerizing art of glassblowing and even create your own unique glass memento as a couple.
Estes Park Museum: Delve into the town's rich heritage through exhibits and interactive displays, providing an educational and fascinating experience for couples.
Fall River Jewelry & Antiques: Explore this hidden treasure trove of vintage and unique pieces, where you might find the perfect keepsake to commemorate your trip.
Cowpoke Corner Corral: Embark on a romantic horseback ride through scenic trails, allowing you to connect with nature and each other in a memorable way.
Lazy B Chuckwagon and Show: Experience a delightful evening of Old West entertainment, including live music and a delicious chuckwagon dinner, perfect for a fun and memorable date night.
Macdonald Book Shop: Browse the shelves of this historic bookstore and discover literary gems that you can enjoy together during quiet moments.
Rocky Guides: Engage in guided tours that offer unique perspectives on Estes Park's natural wonders, including hiking, wildlife viewing, and photography adventures.
Kent Mountain Adventure Center: For couples seeking an adrenaline rush, this hidden gem offers thrilling outdoor activities like rock climbing, rappelling, and zip-lining, ensuring an unforgettable experience.
Sunrises, Sunsets and Stargazing: Exploring Estes Park begins in the early morning and ends with the night sky! We've written about all the best spots to stop and enjoy the morning or evening for taking in the captivating beauty. Best Sunrises, Sunsets & Stargazing in Estes Park
For a touch of history, visit the Estes Park Museum, which showcases the town's rich heritage through exhibits and interactive displays. Fall River Jewelry & Antiques is a hidden treasure trove of vintage and unique pieces that will add a touch of charm to your visit.

Exploring Estes Park wouldn't be complete without a visit to the historic Stanley Hotel, famous for its grand architecture and intriguing history. Take a ghost tour together and learn about the hotel's haunted past. For a more laid-back experience, enjoy a picnic in Bond Park, a serene green space in the heart of downtown.
Indulge in Culinary Delights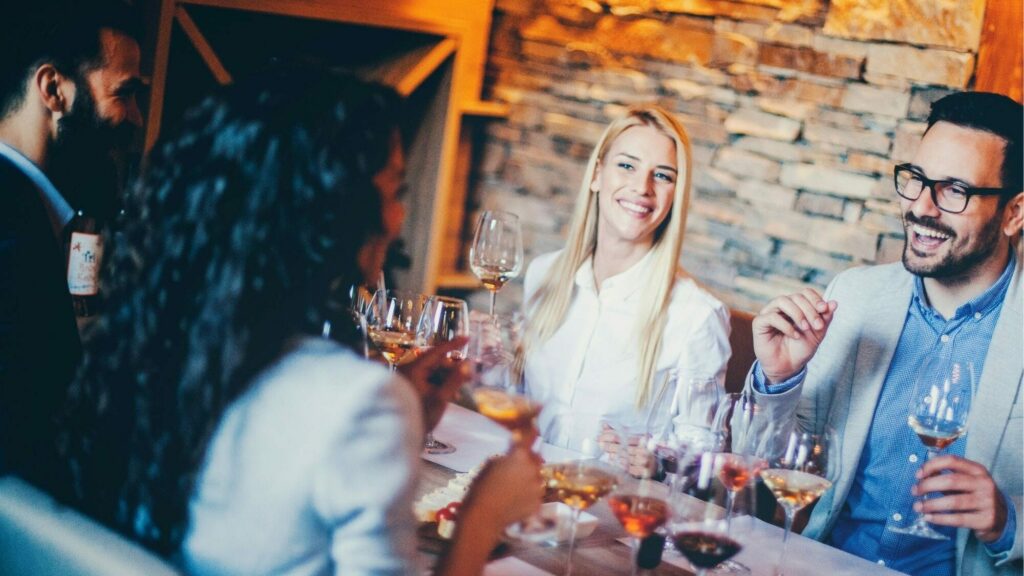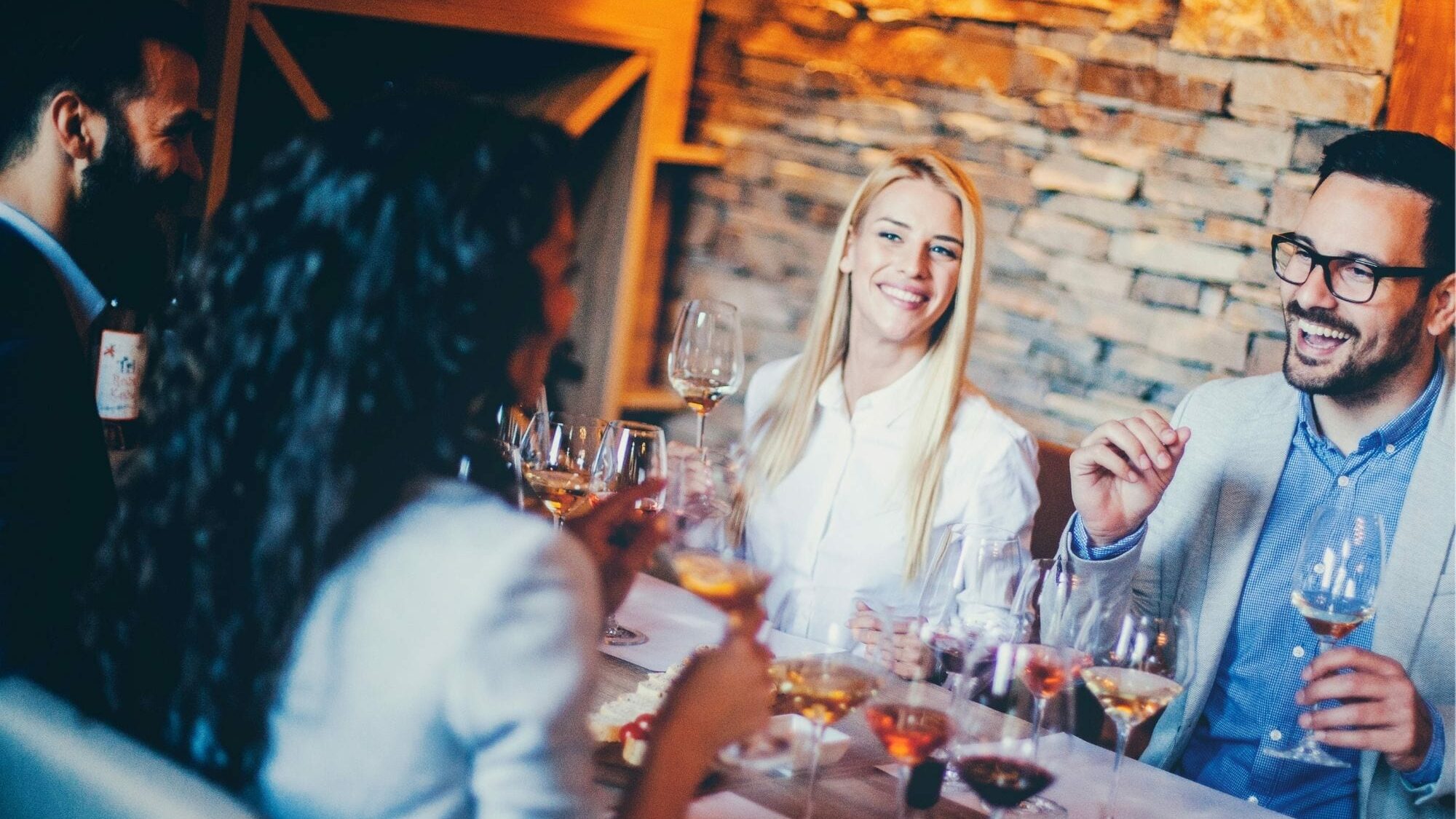 Estes Park boasts a vibrant culinary scene that will satisfy every couple's palate. Start your day with a cozy breakfast at a local café, savoring homemade pastries and freshly brewed coffee. For a romantic dinner, head to one of the town's upscale restaurants that offer a blend of local flavors and international cuisine. Indulge in a candlelit dinner while enjoying panoramic views of the surrounding mountains.
Additionally, Estes Park is known for its craft breweries and wineries. While exploring Estes Park, take a tour of a local brewery or winery and sample a wide variety of handcrafted beverages. It's the perfect opportunity to discover new flavors together and create lasting memories. We've written all about a self guided tasting tour to help you plan your day.
Downtown Estes Park is a charming hub filled with boutique shops, art galleries, and cozy cafés. Stroll hand-in-hand along the Riverwalk, admiring the scenic Big Thompson River, and browse the unique stores for souvenirs and one-of-a-kind gifts. Treat yourselves to hand-dipped chocolates or artisanal ice cream from local shops.
Is Estes Park Worth Going To?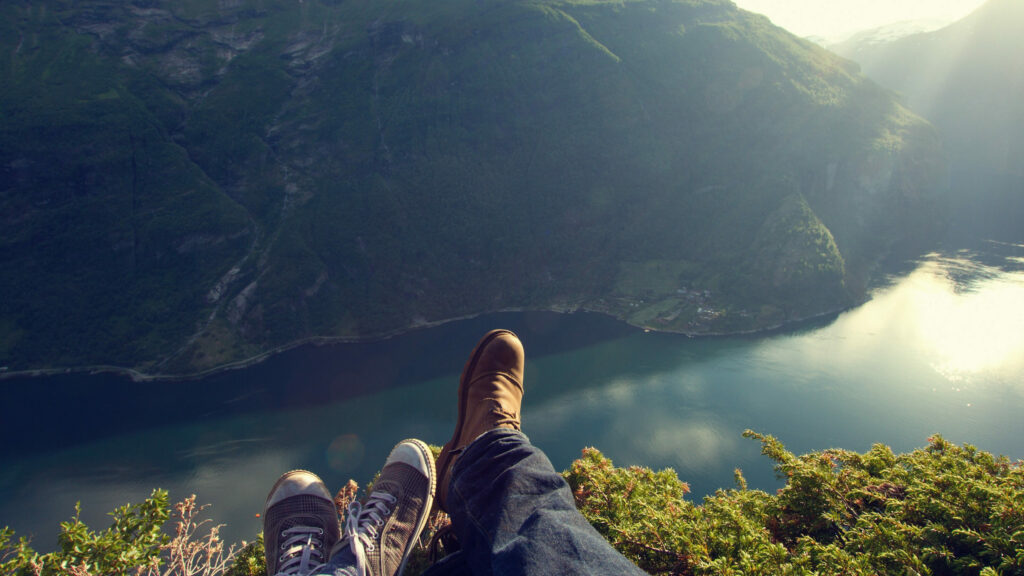 Absolutely! Estes Park offers couples a magical escape into the heart of the Rocky Mountains. From awe-inspiring natural beauty to hidden gems waiting to be discovered, this destination provides an unforgettable experience for couples seeking adventure, romance, and relaxation. Whether embarking on breathtaking hikes or immersing in the tranquility of alpine lakes, exploring Estes Park invites you to create unforgettable moments hand in hand.
The town serves as a gateway to the raw beauty of Rocky Mountain National Park, where every step reveals panoramic views and the rejuvenating embrace of nature. In Estes Park, the connection between people and the natural world is forged, fostering experiences that will leave an indelible mark on your hearts and souls.
As you venture through the wonders of exploring Estes Park, allow us to be your ultimate destination retreat, offering a serene haven to rest your head after a day of thrilling exploration. We take pride in ensuring your utmost comfort, providing cozy beds, unparalleled privacy, a delectable breakfast, and a blissful escape from the hustle and bustle of daily life.

See what our guests have to say! Trip Advisor Reviews

We hope to see you soon!