Welcome to Romantic RiverSong Inn! We're a beautiful Estes Park Bed and Breakfast with Covid Safe policies and private social distancing rooms ready for you! If cabin fever is running high and you're feeling eager to get out of the house, but concerned about your health and safety, we'd love to welcome you to our quiet and private inn here in the foothills of beautiful Rocky Mountain National Park. 
Below you can read about our covid safe policies in place, socially distanced rooms that are available, on site activities, and resources you can look to for your romantic getaway or all inclusive elopement!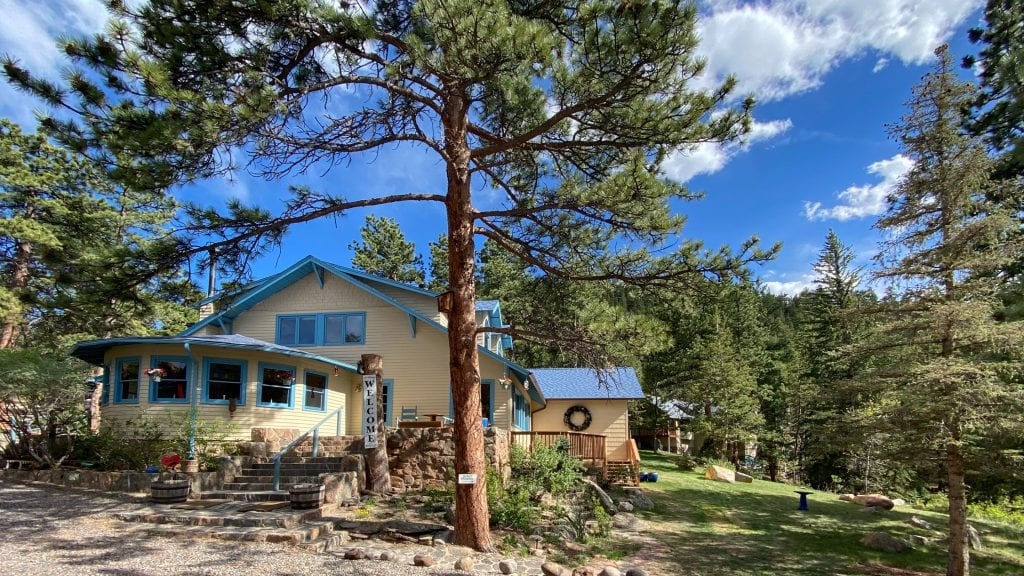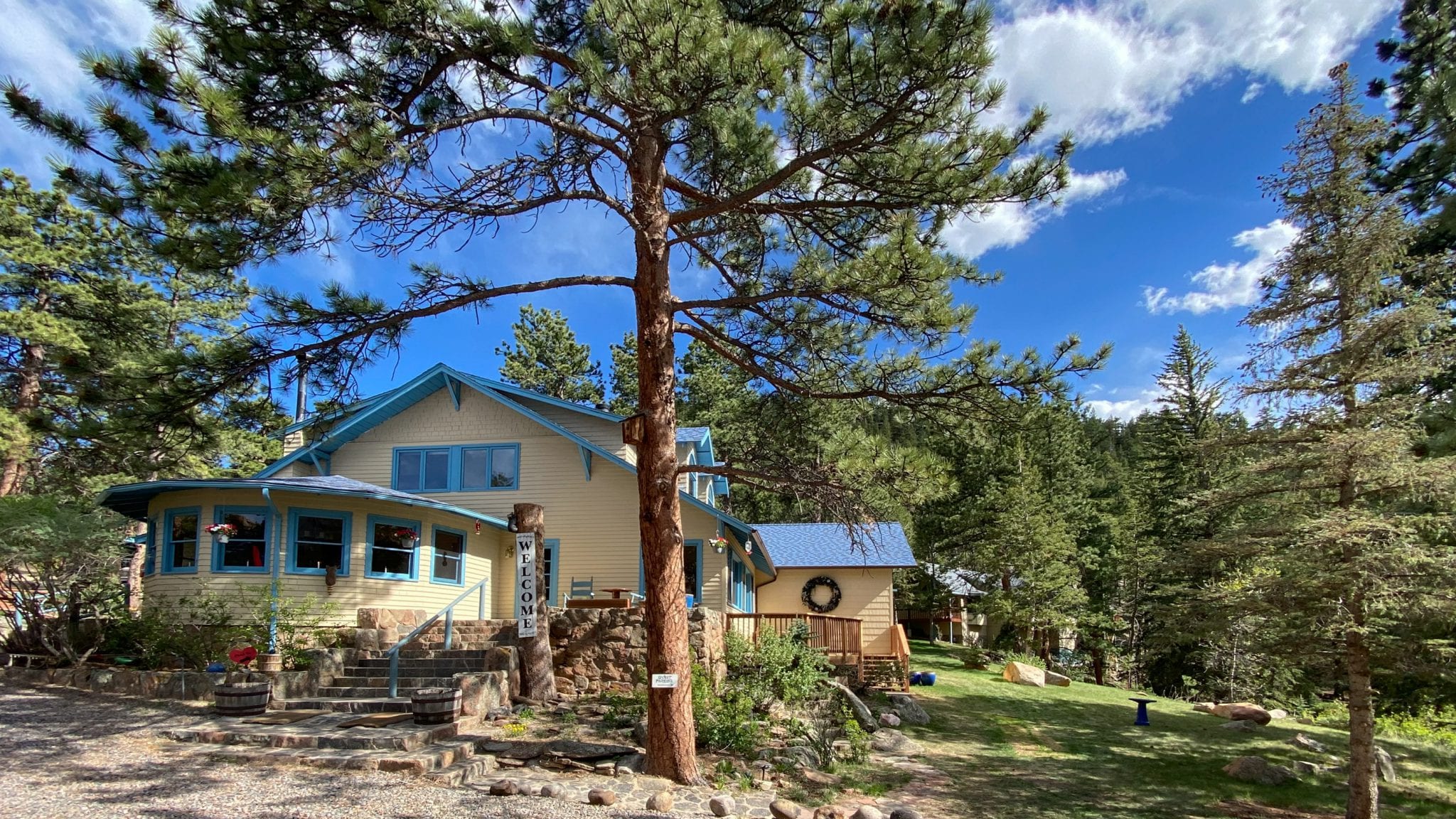 "While the current health situation and COVID-19 has created much uncertainty across the nation, especially in the hospitality industry, bed and breakfasts offer an added benefit as small properties."

CBS NEWS 19
Benefits of an Estes Park Bed and Breakfast for Safety, Health and Social Distancing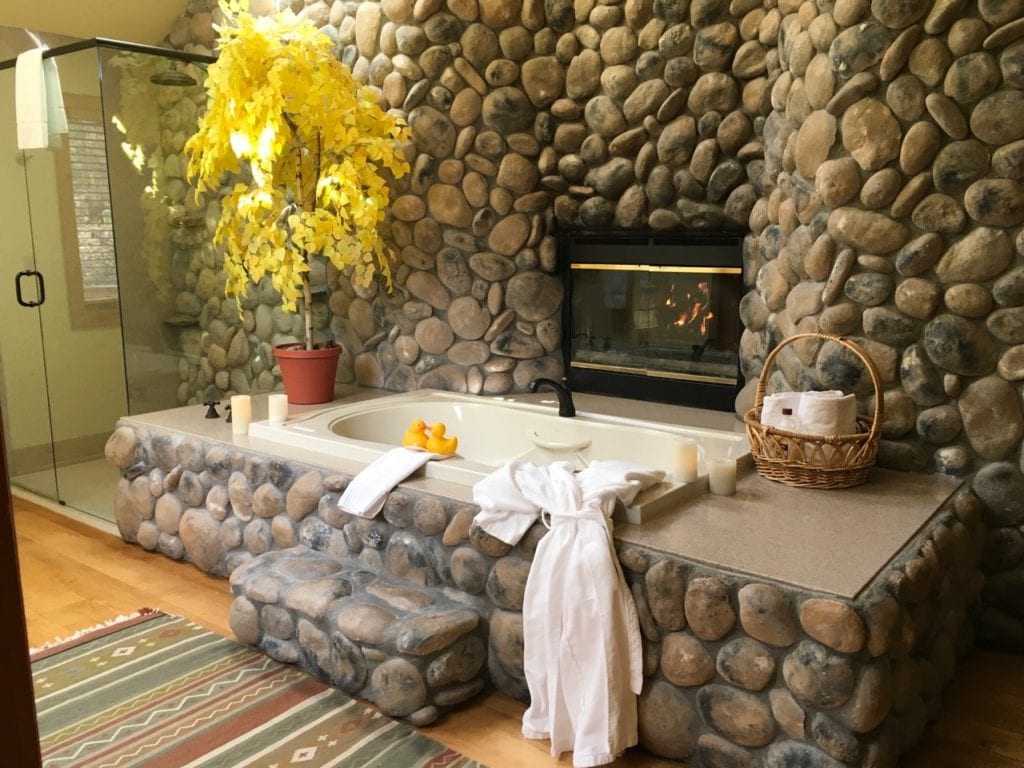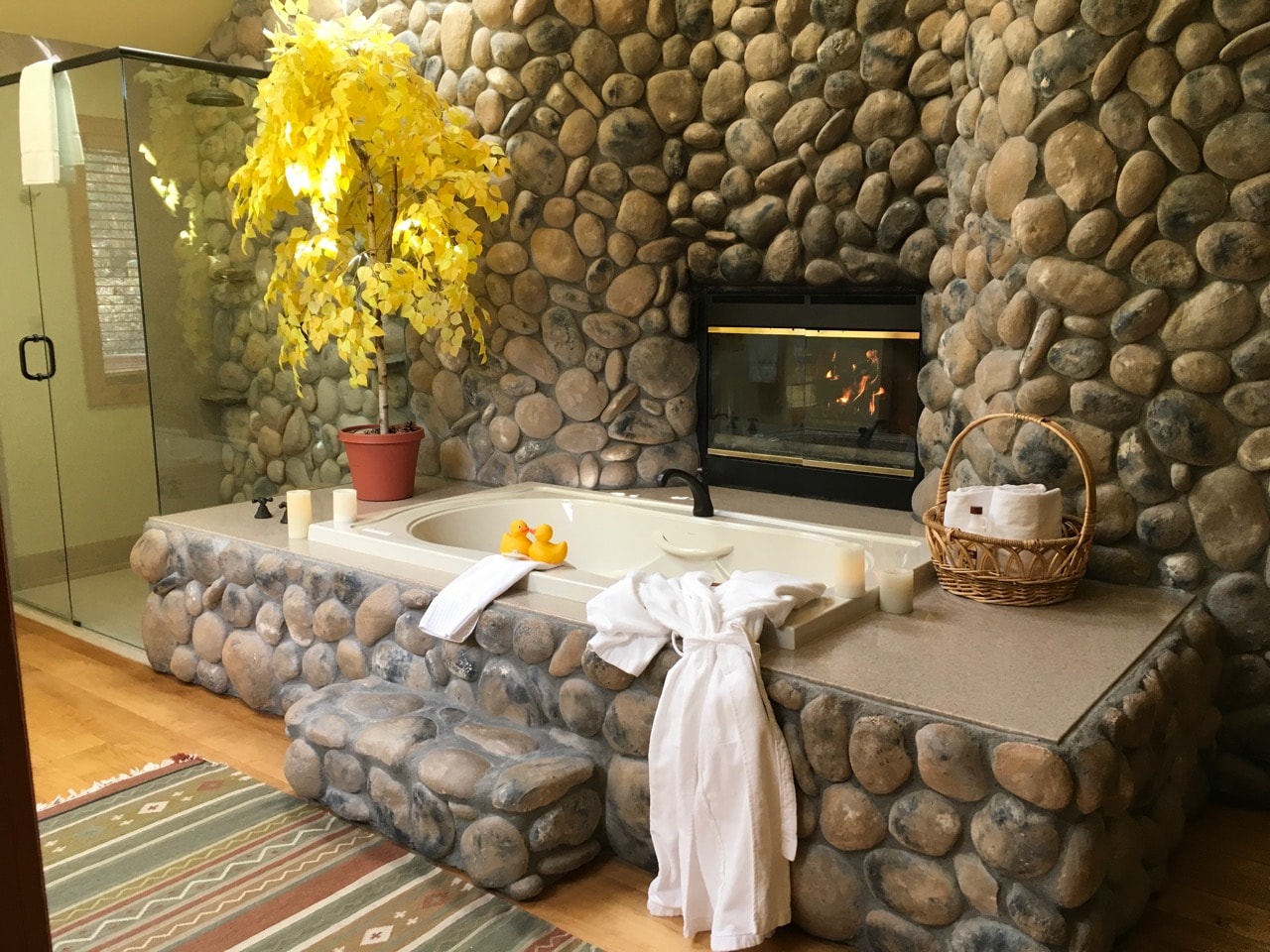 Size.  B&B's only offer a small number of guest accommodations.
Standards. B&Bs are already required to uphold strict and important standards for cleanliness, health and safety. Adding in new state mandated requirements for COVID-19 guidelines will allow guests even more peace of mind during their stay.  
Service. B&Bs offer personalization and quality customer service.  From special dietary needs to personal health concerns, innkeepers aim to help you receive the best quality experiences and as personalized service as possible. 
As an Estes Park Bed and Breakfast, Romantic RiverSong Inn is dedicated to maintaining clean, comfortable, and quality accommodations while taking the health and safety of our guests and staff seriously.  
For your getaway, here is a taste of what you can expect and the steps we are taking to ensure your experience at RiverSong is relaxing, stress free, and your health, safety, and social distancing is top priority.
Hand's free check-in with Maps of the property and room. 
We will only be opening  6 rooms with private entrances.
Rooms will be thoroughly cleaned, sanitized, and disinfected between each guest. 
Regularly clean and disinfect frequently touched surfaces, like doorknobs, light switches, railings. 
Staff will not be entering the room to freshen towels, make the bed, etc.
No guests in the living room or dining room.
Ensure hand sanitizers are readily accessible throughout the Inn and in every room
Implement social distancing measures among staff and guests. 
Breakfasts will be prepared to go. 
We will leave one empty night between guests, to accomodate deeper cleaning.
Arrival and Hands Free, Safe Check-In
At this Estes Park Bed and Breakfast, our Safe & Healthy check-in process starts with an email sent the day before your scheduled arrival. The email will include a map of our property with directions to your parking spot, room entrance and location of guest services.  Instead of checking in with us at the main house, you can go directly to your room, where all the things necessary for your stay will be ready and waiting for you. 
Your personalized space will be unlocked shortly before your arrival. On the bed you'll find room keys, extra linens, wifi password and additional information specific to your room. Currently, all available rooms have their own private entrances. 

For more information on our check in process, please visit our article on Estes Park Bed and Breakfasts: 5 Tips Before Checking In.
Breakfast – Healthy and Safe
We pride ourselves in personalized service and are able to accommodate all dietary requests. Please let us know at time of booking what your needs are, and we're happy to answer any questions you may have.  While breakfast wont be able to be eaten in the dining room at the moment, we do have a healthy and safe way of getting a delicious breakfast to you.  Our Innkeepers and cooks are delighted to serve you a delicious, vibrant breakfast every morning of your stay, included in the price of your room. 
Breakfast will be served in recyclable To-Go style containers.  Each guest will get a breakfast time where breakfast will be brought to you and left on a table right outside your door with a knock on your door so you know it is ready.  You may talk with the innkeepers about specific breakfast times or requests.  Eating on the private patio, enjoying the morning or in room dining is available. Once you are finished, there is a trash receptacle available outside the door and innkeepers will come and dispose of it.  
All rooms include a sanitized coffee maker and teapot with assorted coffee and teas. Every Estes Park Bed and Breakfast had had to adapt their operations during these times. We are fortunate to have 8 private rooms that we are able to serve breakfast to on a porch or patio to comply with current regulations. Guests are enjoying their breakfasts in the outdoors, together, and experience peaceful and quiet mornings.
Romantic RiverSong has always been on the cutting edge of health food trends, including the use of quinoa, chia seed, and flax seed. Let us know if you are vegetarian, vegan, gluten-free, Celiac's, lactose-intolerant, dairy-free, low-carb, keto, low-salt, low-sugar, paleo, or any other dietary consideration.
Housekeeping- Clean and Safe
During your stay, for added safety during covid regulations, no room tidies will be done. Housekeeping and other staff can attend to your room after you've checked out, ensuring no disruption during your visit. Additional towels will be left on your bed upon arrival.  Upon request, any extra linens or towels can be delivered outside your room at any time.
There will also be a bin or basket for any towels that you'd like to send to be laundered and the innkeepers will come and pick it up.  While staying covid safe and compliant, If you need to reach an Innkeeper during your stay we ask that you please call into the Inn.  This will allow us to serve as many guests as possible as well as keep everyone at the inn safe.
Activities- Safe and Rejuvenating!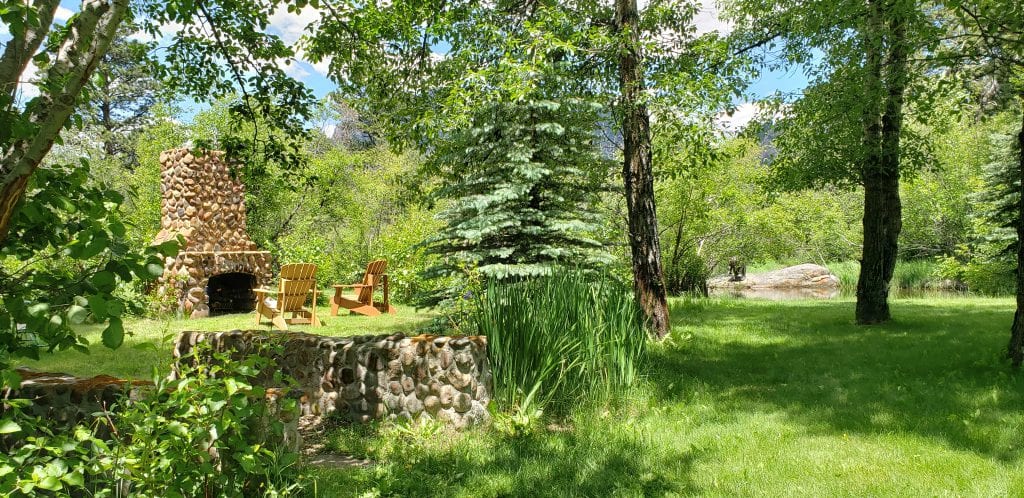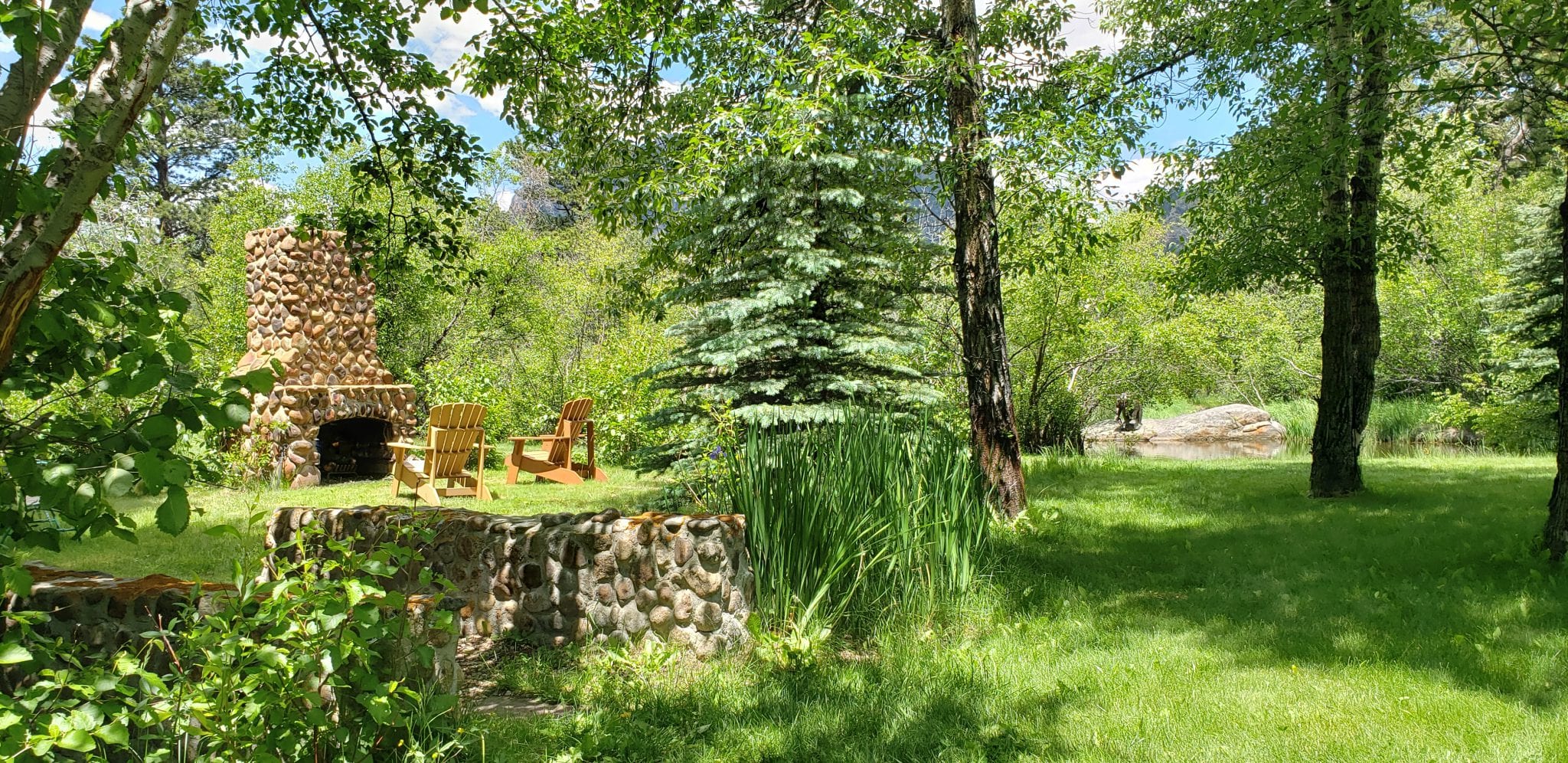 An Estes Park bed and breakfast that you'll never want to leave! Some of our favorite amenities for our guests are our on site activities. Without having to even leave the property, we have a lot to offer. Once you've settled in your room, we hope you'll enjoy recuperating in the mountain air on our 26 acres of private woodlands around RiverSong. Here is a list of some of the onsite activities for you to enjoy during your stay. 
Secluded patios for stargazing and reconnecting
Our famous 7 Benches Hiking Trail
Open meadows
Riverside walk along the Big Thompson River 
Fishing
Wildlife Watching (At different times, most guests have all seen Elk, deer, hummingbirds, bears, bobcats, mountain lions, squirrels, chipmunks)
Outdoor Chess
Cornhole
Outdoor fireplace (guests love to make s'mores)
"We needed this time to remember some of the things that brought us together in the first place."

RiverSong Guest, Guestbook
RiverSong Fishing
We also love to have guests fishing at the Big Thompson River that runs right through our property! If you are staying on property, no fishing license is required, however, you will need to provide your own gear. Some of our favorite places for gear rental are Scott's Sporting Goods and Kirk's Flyshop. Both are well equipped to answer any questions you have and offer professional guided tours around many of our riverways. On site property fishing is privately stocked and ready for you to enjoy the catch and release!
Hiking/Wildlife
Hiking and Wildlife watching is among our guests favorite activities at the Inn.  Without having to leave, you'll have a great view of the Rocky Mountains and a perfect spot to see the wildlife and birds of RiverSong. A hiking map will be provided in your room of hikes on site or may check out the hiking options around Estes Park. The nearby Rocky Mountain National Park has many hikes, for all skill levels. Be sure to check their website for any updates and trail closures before planning your trip! For more experienced hikers, above our 7 Benches Trail hike, is Giant Track Mountain where you can find epic views of the mountains and the Continental Divide.
Flowers of RiverSong
"You have created a small piece of heaven nestled right here in the Rockies!"

RiverSong Guest, Guestbook
Food Downtown- Safe and Healthy
After a day of recharging in the sunny, fresh mountain air, you can pick up dinner at many of the Estes Park restaurants that offer curbside delivery and bring it back to the Inn.  Unsure about what to choose? We always enjoy referring our guests to  Bird & Jim's, and the Rock Inn Mountain Tavern. The Innkeepers often know what restaurants are creating a buzz around town and would love to offer dinner suggestions. 
We also offer beautiful picnics for guests to enjoy, stay in, and make lasting memories right on property.  While staying at an Estes Park Bed and Breakfast, at RiverSong, we want to make sure your every need is taken care of.
ADDITIONAL OPTIONS
We have just the right Add-Ons to help you end the day.  Watch the sun set, enjoy a glass of wine, some chocolate dipped strawberries and soothe your muscles in our large soaking tubs. Maybe you'd rather end your day with s'mores at the outdoor fire pit and some romantic stargazing with a wine and cheese platter. No matter your individual recipe for relaxation and connection with your sweetheart, Romantic RiverSong is happy to play a part.
We hope that all these measures will ensure you have a safe and healthy recharge here in Estes Park. In the unfortunate event that you, or others in your party, become ill while staying at RiverSong, you will need to isolate in your room, and contact the Larimer County Health Department with the information provided in your room. 
As a private Estes Park bed and breakfast inn on expansive acres of woodlands, it'll seem you're at your own forest sanctuary right within RMNP.  Our policies in place and social distancing rooms with private entrances will aid in additional safety and peace of mind.  
Additionally, with beautiful acres of meadows and walkways to openly explore, at Romantic RIverSong Inn, we are uniquely positioned to offer added benefits of peace, quiet and solitude-making it easy for you to recharge and recuperate while visiting Colorado.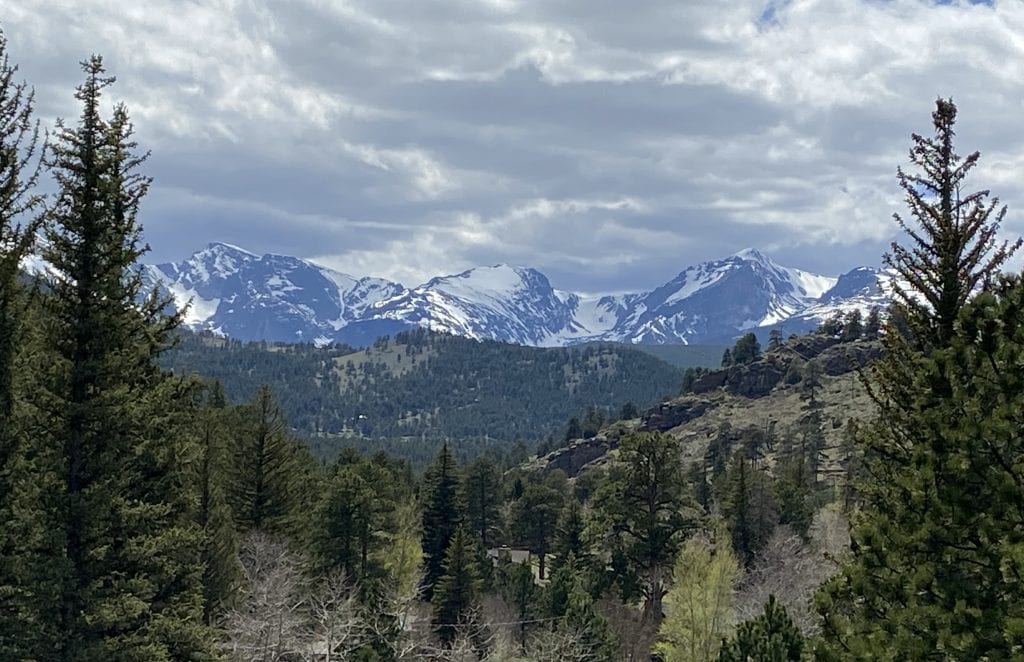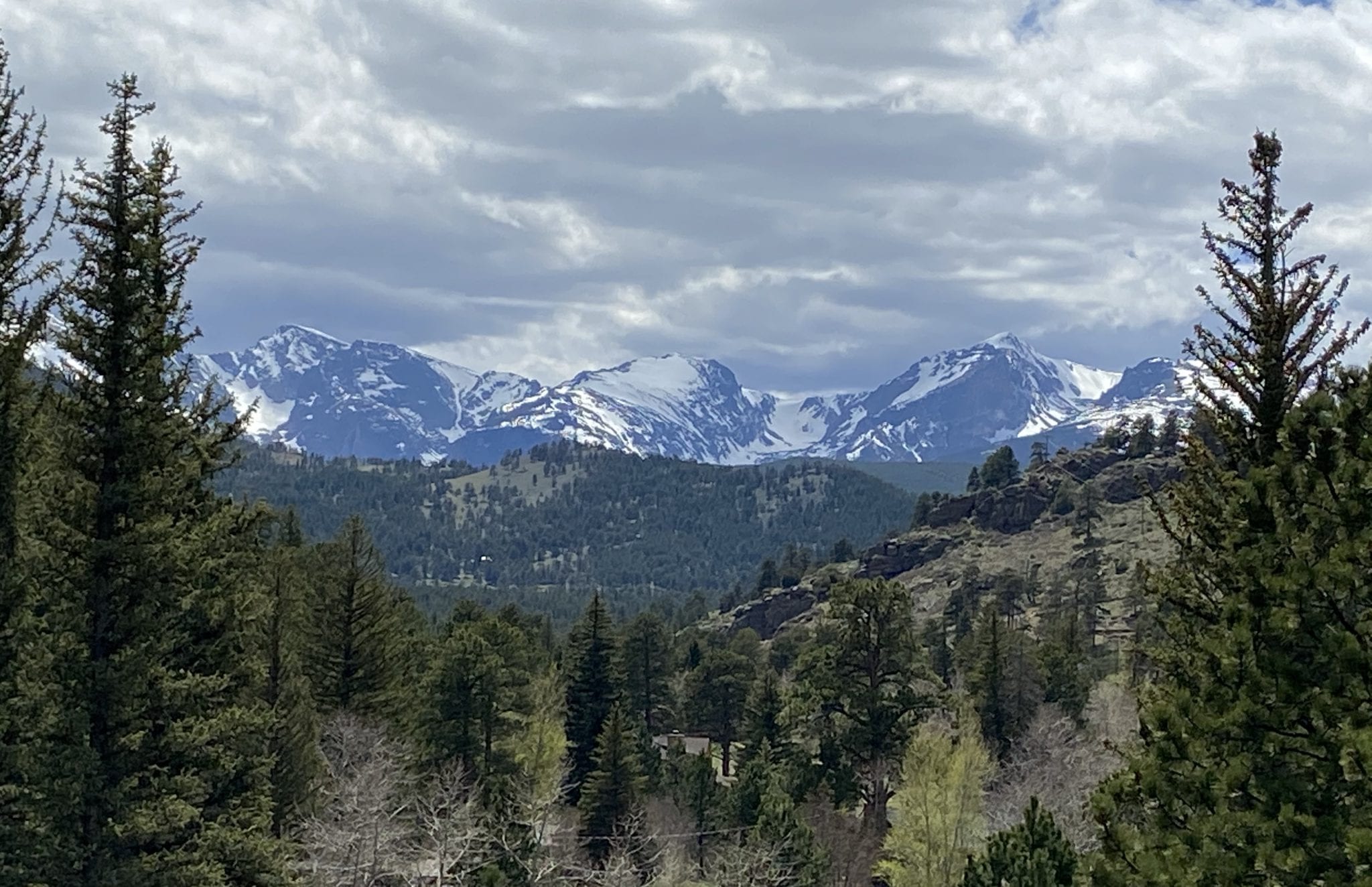 Before booking a visit or getaway at an Estes Park Bed and Breakfast, please review the information at the Estes Park Visitor Center and the Colorado Covid website for the most current information regarding social distancing and public health measures.
Thank you for taking the time to get to know us more. We are a small, privately owned country inn at the doorstep to the snow-capped peaks of the Rocky Mountain National Park. At one time this beautiful estate was owned by families of wealth that threw Great Gatsby like events. Those days have given way to a quiet, romantic, and nationally recognized Estes Park Bed and Breakfast mountain retreat on the edge of the village of Estes Park, Colorado. We hope to welcome you and have you visit soon.