Welcome to RiverSong! Here, we're including a list of our 10 favorite and memorable things to do in Estes Park in winter. If you're looking to book or already made your reservations, like many who come to visit, you may find yourself wondering what in the world you'll be able to do during your winter getaway in the mountains! Don't worry! Get ready for picturesque views, winter stillness that refreshes the soul, captivating snow-capped mountains, and a town that will make you feel like you're in a Hallmark movie.
Wintertime in Estes is undoubtedly an all-time favorite. Below are commonly asked questions about winter in Estes as well as some favorite activities of guests and locals. We hope it serves as an inspiration to create a memorable vacation!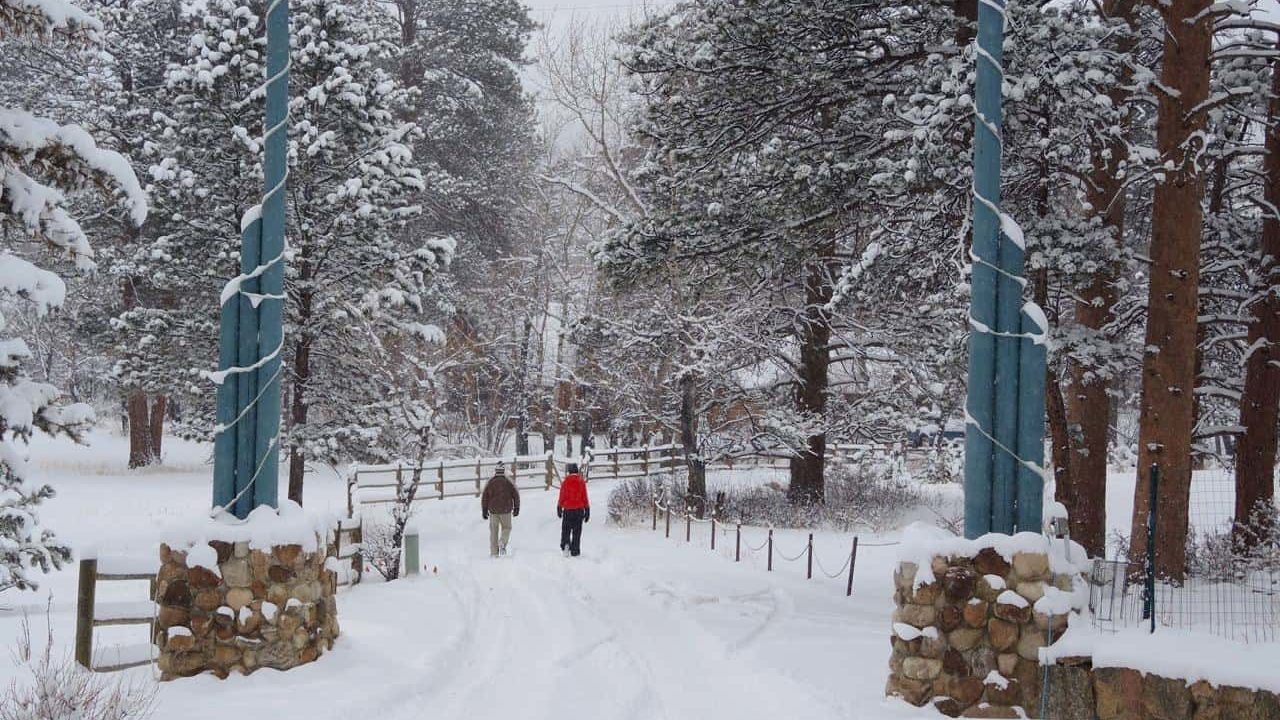 If you've already been a guest at RiverSong, we'd love to hear how you spent your time and share it with our readers! Drop us an email at innkeepers+memories@romanticriversong.com
Is Estes Park open in the winter?
Yes! While much less crowded, it is still open and buzzing with activity. Because of its name, and location to Rocky Mountain National Park, Estes is sometimes thought to be a park itself. Estes Park is a town, and very much alive, with warm hearths, delicious food, and activities afoot.
What are winters like in Estes Park Colorado?
Have you ever gotten lost in the time standing-still magic of a snow globe? Imagine that for just a moment, and you'll get a glimpse of what winters like in Estes Park. Wildlife wander the valleys, and sometimes even the town, over blanket white snow. With a hot coffee or cocoa in hand, down town Estes feels like your caught in a movie scene where fresh new beginnings always seem to take place. The snow-capped mountains of the Rockies surround you in beauty and surrender to the healing of stillness. This is winter in Estes!
Things to do in Estes Park in winter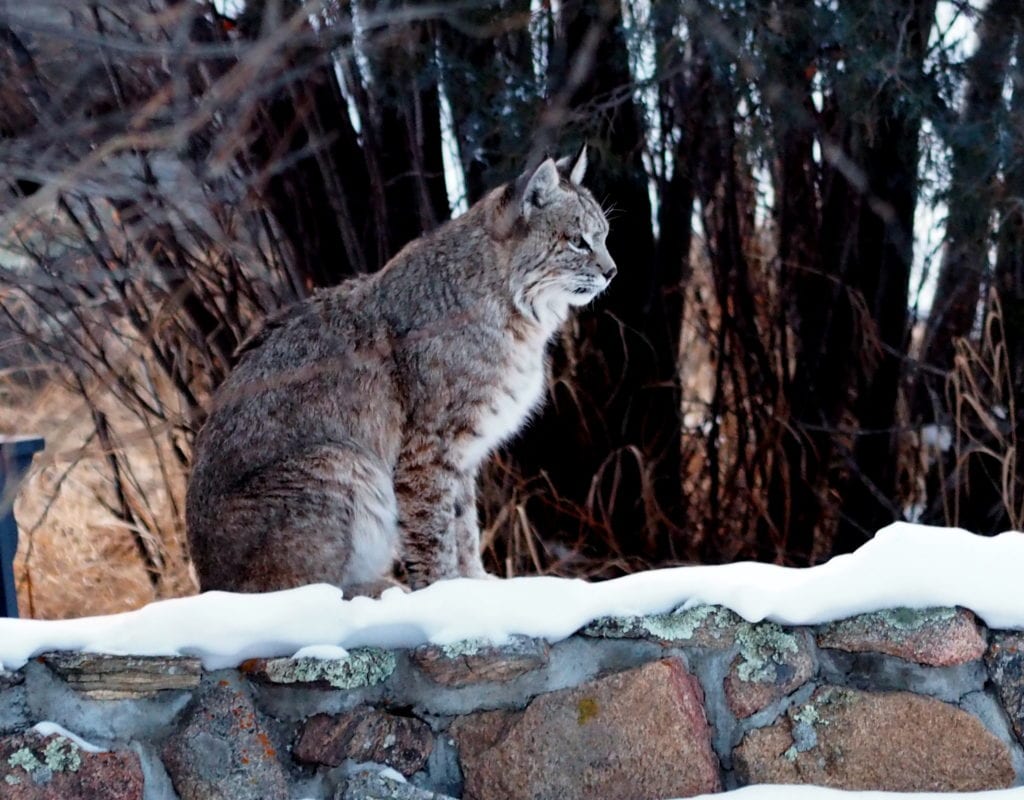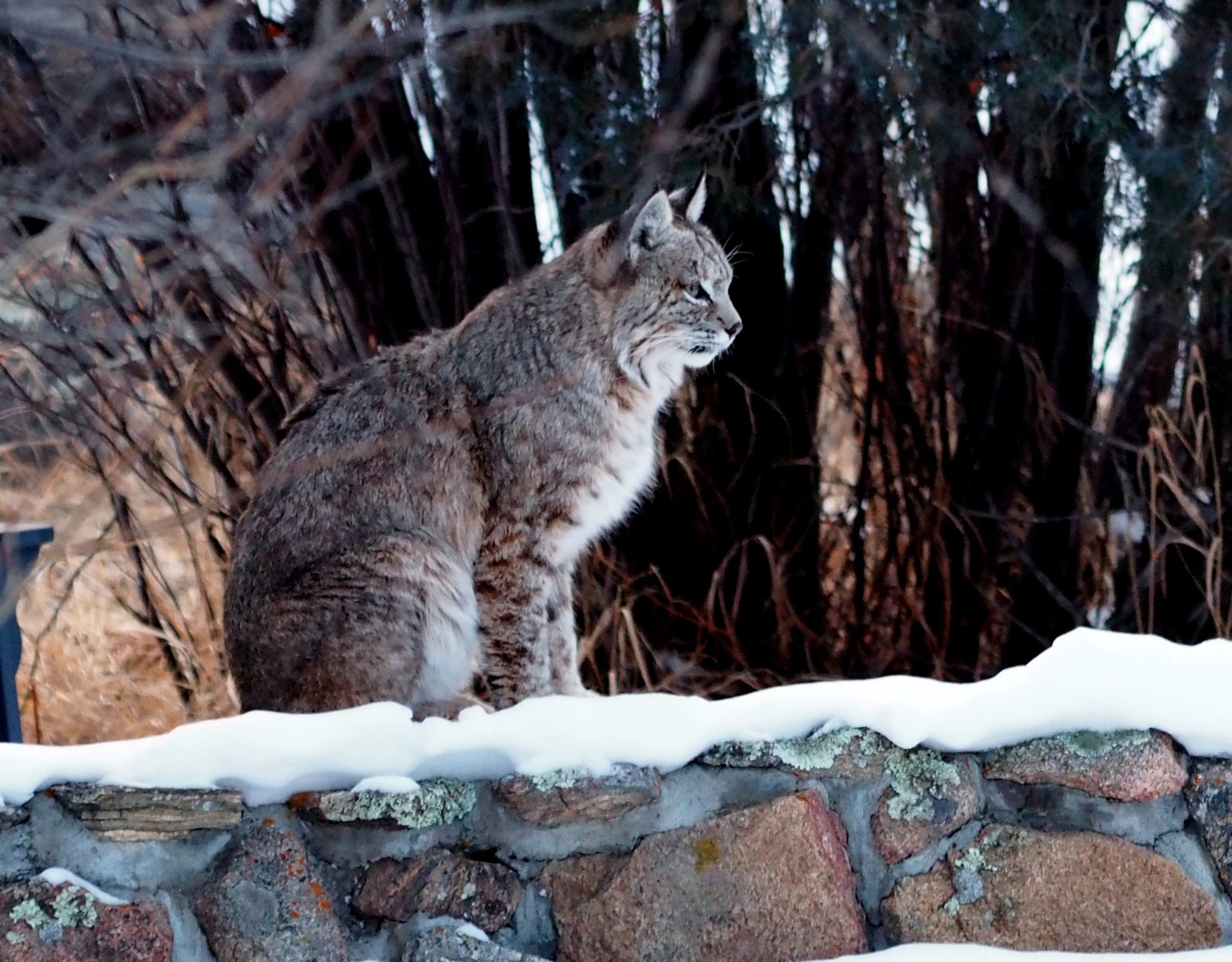 Stop at Patterson Glassworks studio to watch master glass-blowers at work. Numerous other galleries and shops are near the studio in the Downtown area. Perfect for an afternoon spent snatching up some unique holiday gifts or souvenirs.
While you're downtown, swing by Elkins Tasting Room on Elkhorn Ave, for locally crafted whiskey cocktails that are sure to warm you up! If tasting tours are your idea of a good time, check out our blog post highlighting all the local wineries, breweries and distilleries in Estes Park.
3. Ice Climbing, Backcountry Skiing and Splitboarding
Feeling adventurous? The day classes at Colorado Mountain School are offered for both beginners and advanced mountaineers. Try your hand at something new! It's a great way to get some experience and training from accredited mountain guides. Check their website for availability.
With adequate preparation, winter is one of the best times to visit RMNP! Low crowds, majestic, snowy peaks and frozen lakes are the definition of a winter wonderland. Make sure to check current conditions and closures at the park before venturing out.
One of our favorite year-round hikes as things to do in Estes Park in winter, also featured in our Adventure Honeymoon post, is Bridal Veil Falls! The trailhead is about a 30 minute drive from Romantic RiverSong and outside of the more popular RMNP trails. Expect the falls to be frozen in the winter months and plan for winter hiking conditions.
6. Winter Wildlife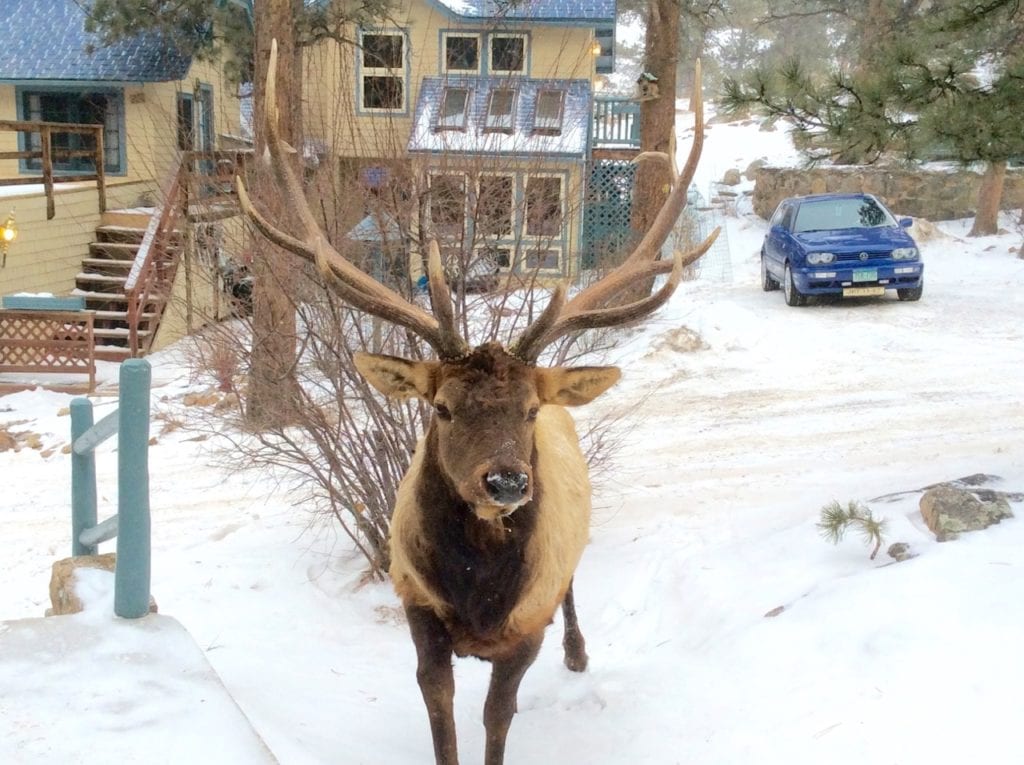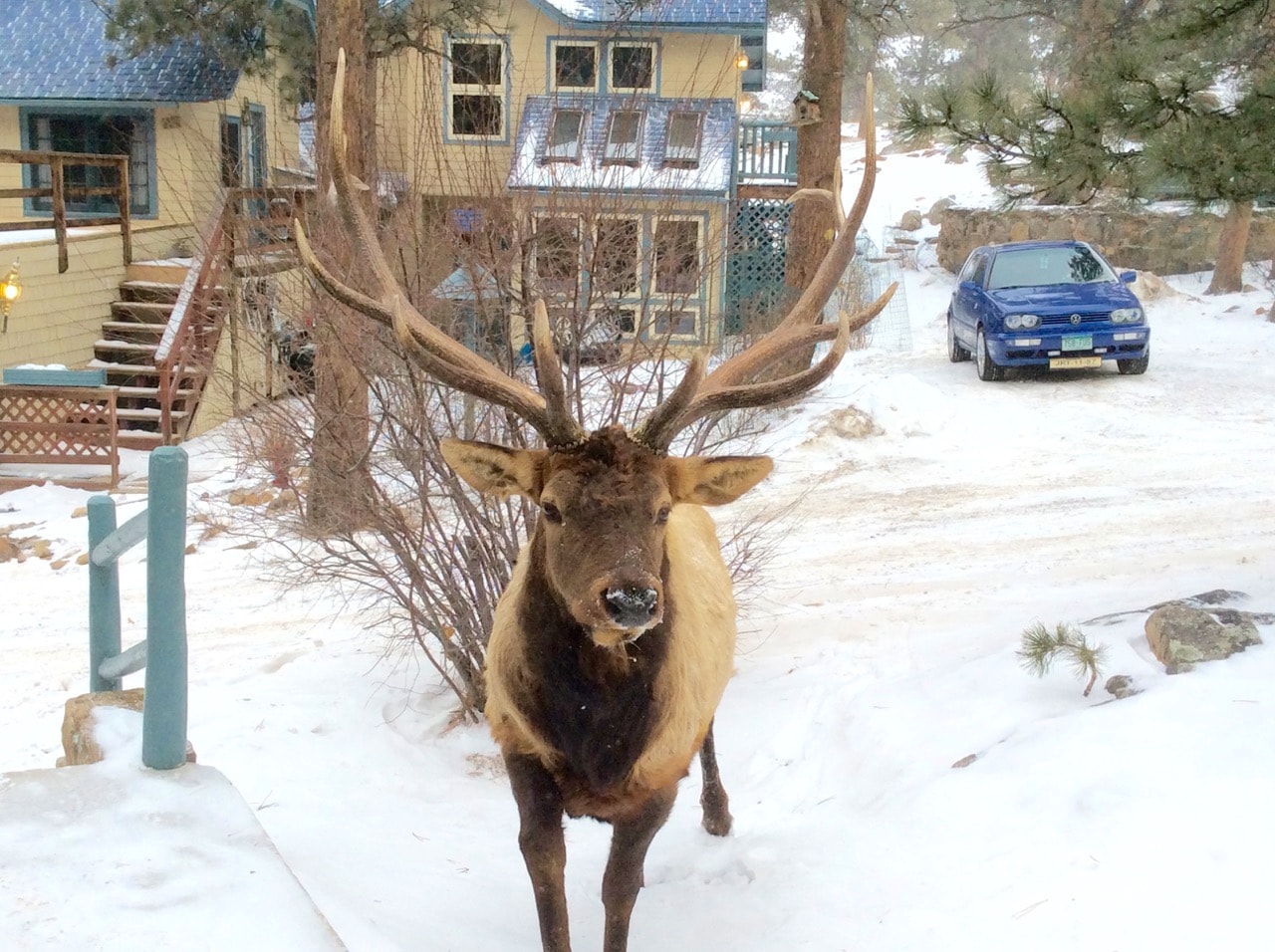 Elk, moose and deer are all regular visitors at RiverSong, and around Estes Park during the winter months, as the herds move to lower elevations for the cold season. Estes is also home to bobcats, snow hares and many species of birds. For more viewing locations, see this post.
When driving conditions are favorable, scenic drives during the winter months can be absolutely magical. In addition to stunning views, many of these drives also provide great access to view wildlife. See the Rocky Mountain Conservancy's Top 5 Winter Drives here.
Late sunrises, early sunsets and longer nights make winter one of the best times to experience these beauties. With private decks and skylights in a number of our rooms, we are a perfect dark and quiet spot for viewing. See our full blog post for more details.
9. Soak in a Hot Bath
We all get tired of the frigid temps during winter, no matter how many layers we pack on! Start a steamy, hot bath and soak until you're warm to the very center. With a soaking tub in nearly all our rooms, it's hard to pass up this simple delight. All our room amenities can be found here.
Can't wait to run away with your sweetheart and indulge yourselves? This package provides two in-room massages. With little to worry about, you'll feel nourished and refreshed after a holiday catered just to you.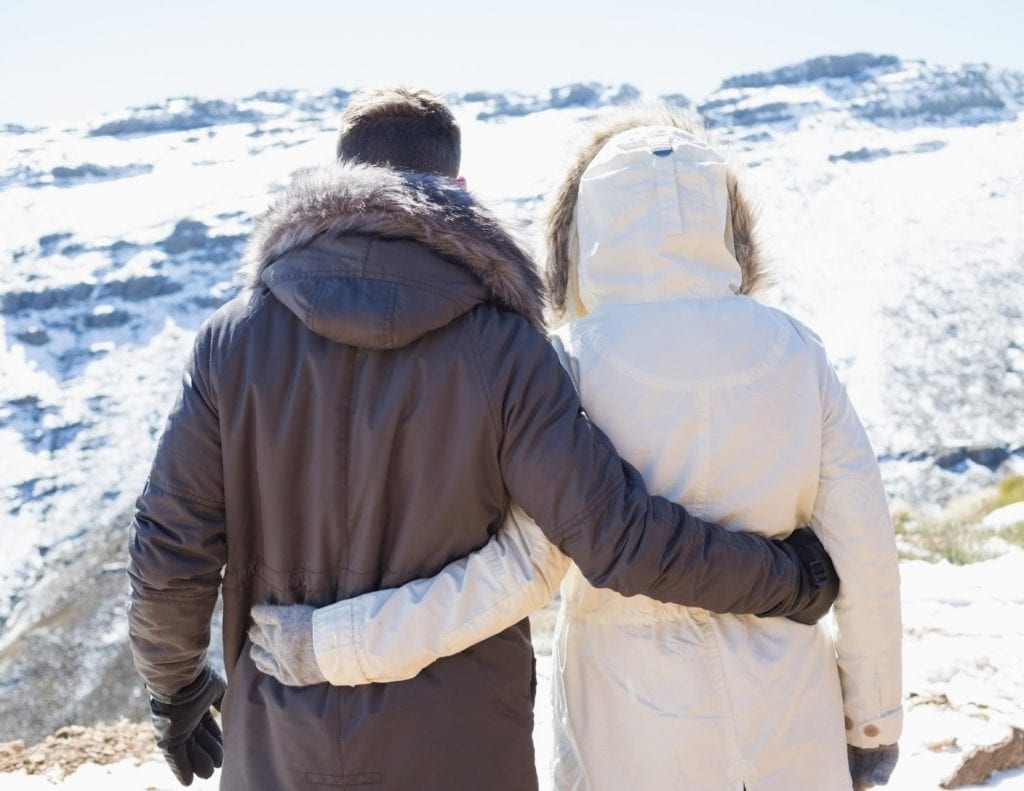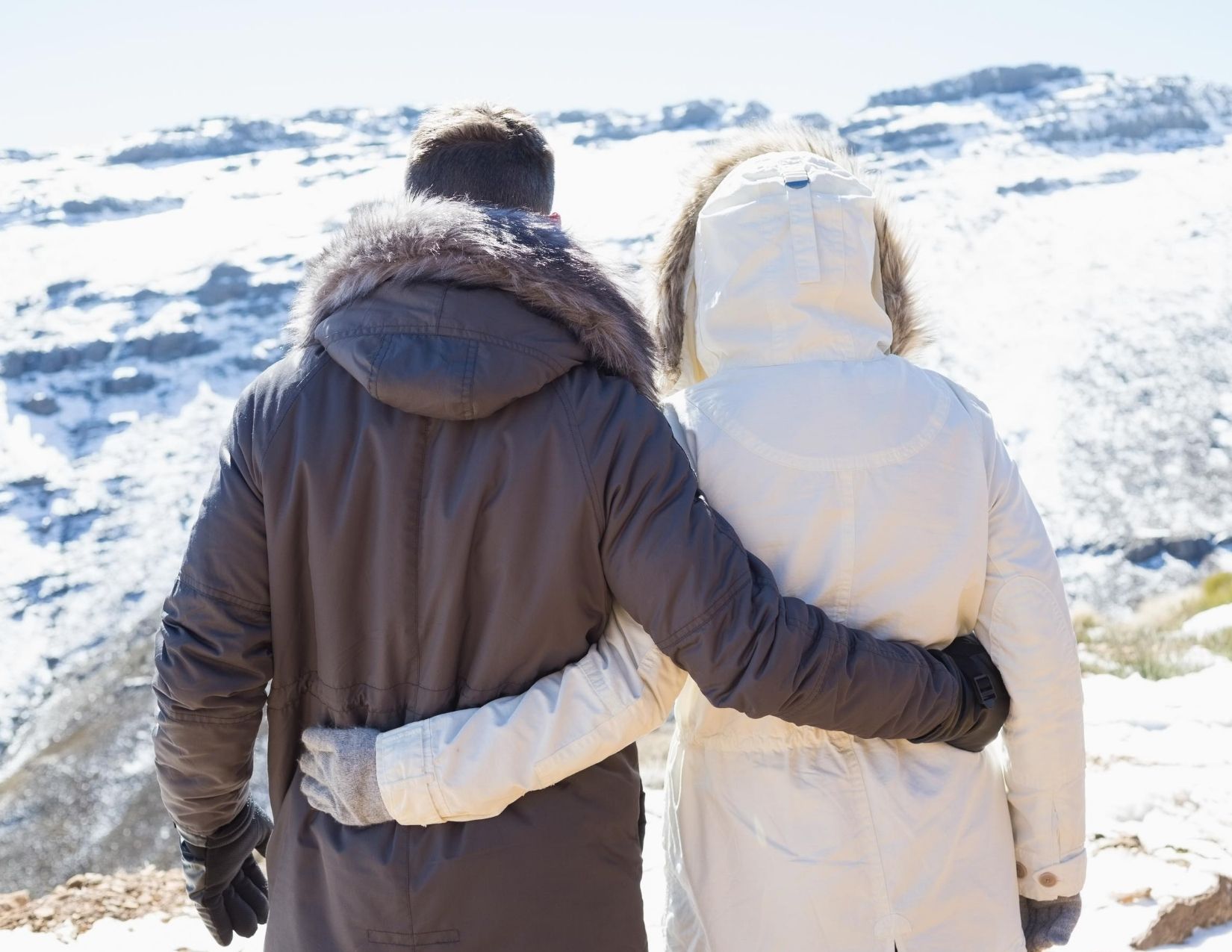 Be sure to pack your winter layers – thermal underwear, wool socks, warm gloves, hats and scarves. All your outer layers, including hiking boots should be waterproof to keep you warm and dry while out exploring. If you're in need of gear while you're here, Estes Park Mountain Shop provides a large variety of rentals.
We can't wait to see you!

Browse through our gallery to see rooms, amenities, activities, and a glimpse of things to do in Estes Park in winter!