If you're wondering when to visit Romantic Riversong and what to do, we've outlined all four seasons for you. At RiverSong we're prepared to pamper and enchant our guests year round. From a snow covered winter wonderland to a late night summer campfire, we've got a host of activities for our guests to enjoy while staying with us. Each season of the year is its own version of magic and intrigue and we hope you get to come enjoy them all!
Summer June – August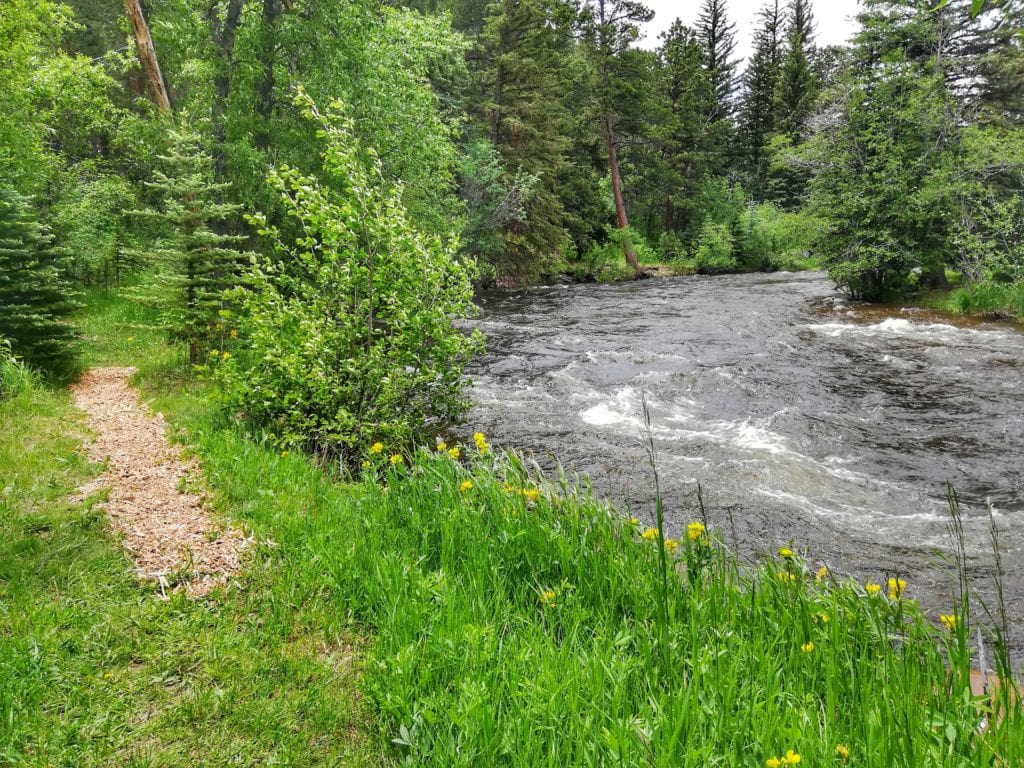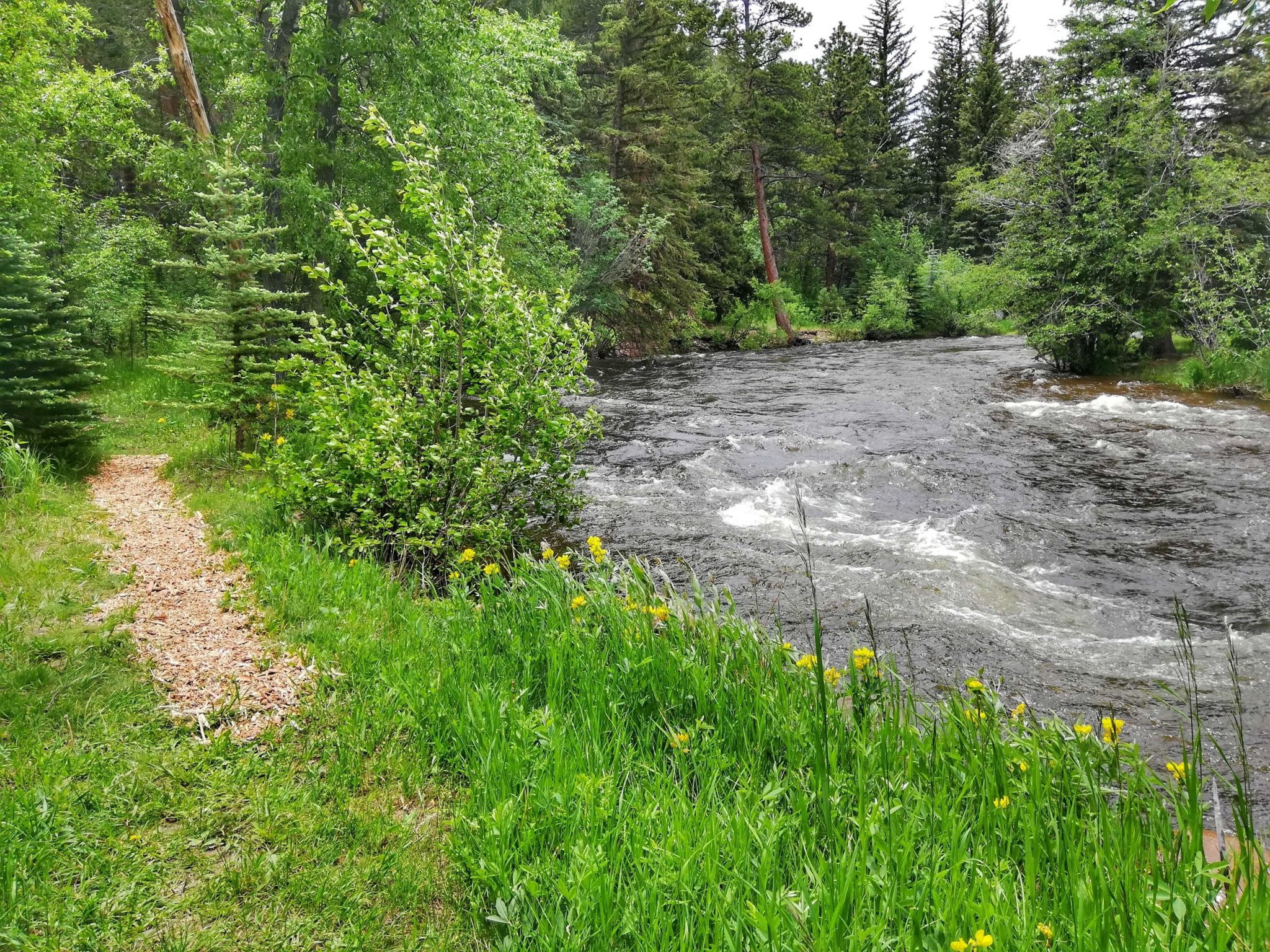 Mild temperatures and long, sunny days make summer the most popular time to visit Estes Park. Romantic RiverSong is both conveniently located and secluded, ensuring privacy for our guests, even during the busy season. Lush meadows, raging rivers, and blazing sunsets await our summer guests. Have a picnic lunch on the grounds, go fishing along the Big Thompson River or go exploring for the best sunset view!
To see what a summer getaway looks like at Romantic RiverSong, see Tanmaya's detailed itinerary on her blog, Her Travel Edit. With daily temperatures in the 70s and lows in the 50s, it's perfect weather for hiking, biking, horseback riding and lots of stargazing!
Be sure to grab our 3 DAY ROMANTIC ITINERARY and take a peek at SUNRISE, SUNSET & STARGAZING posts for more romantic summer ideas.
Autumn September – November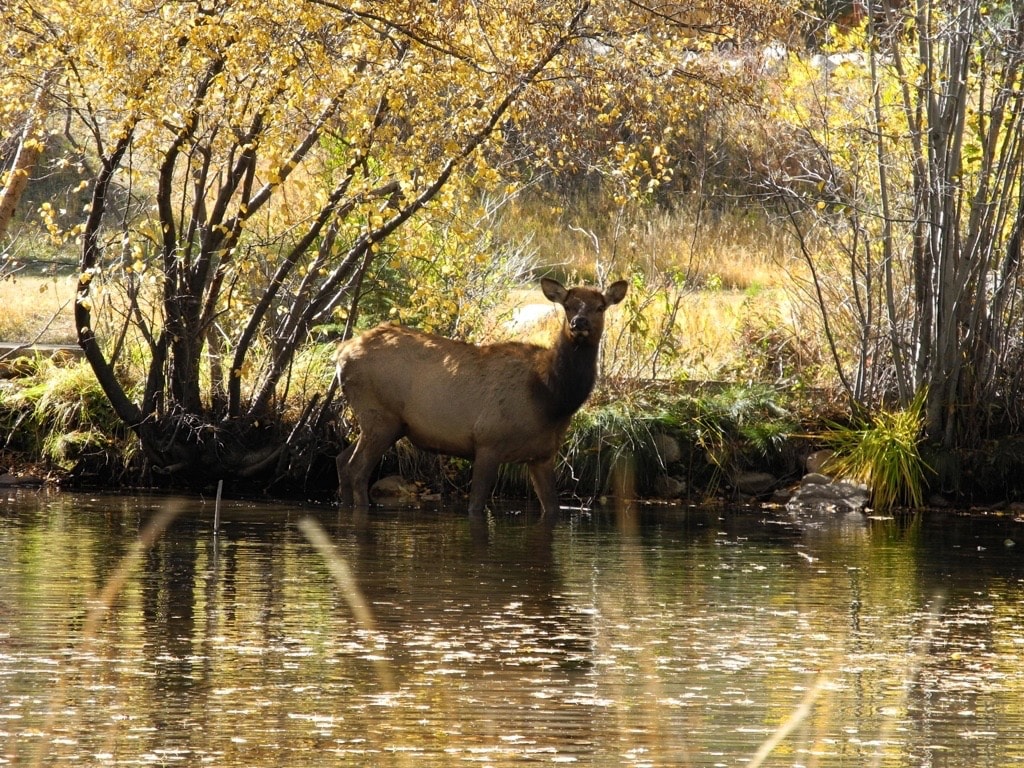 Cool temperatures and shorter days are a welcome invitation to the grandeur and magic of autumn at the Inn. Golden, twinkling leaves above, and brittle, crunchy leaves below provide a calm and cozy haven for guests. Elk begin their annual mating rituals, filling the property with roaming herds and bugling bulls. Hike, drive and fall for the serenity of autumn in the Rocky Mountains.
After meandering, warm up with a blazing fire, a long soak in the tub and cups of hot tea. Highs in the mid 50s and lows in the 30s mean snow is possible and guests should be prepared for possible winter conditions.
Our list of onsite activities is a great springboard for things to do while staying at RiverSong.
Winter December – February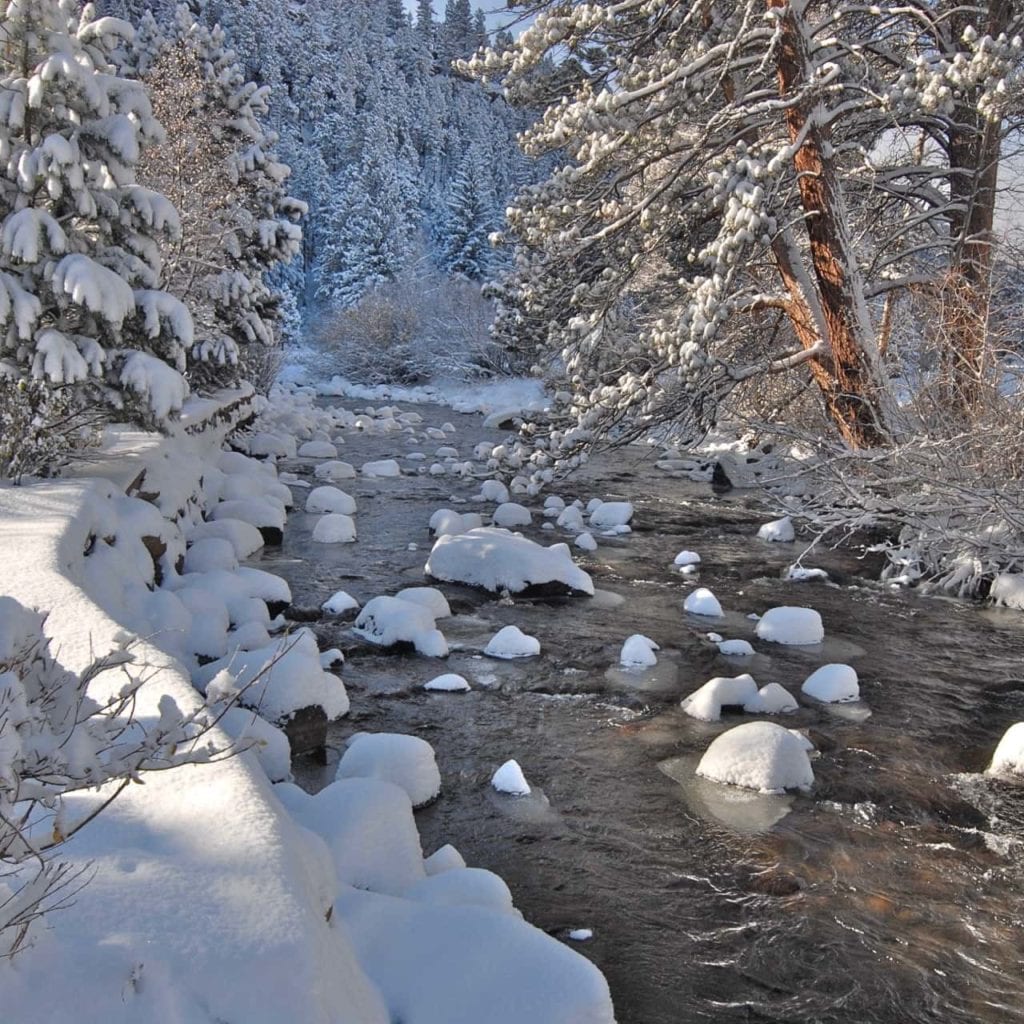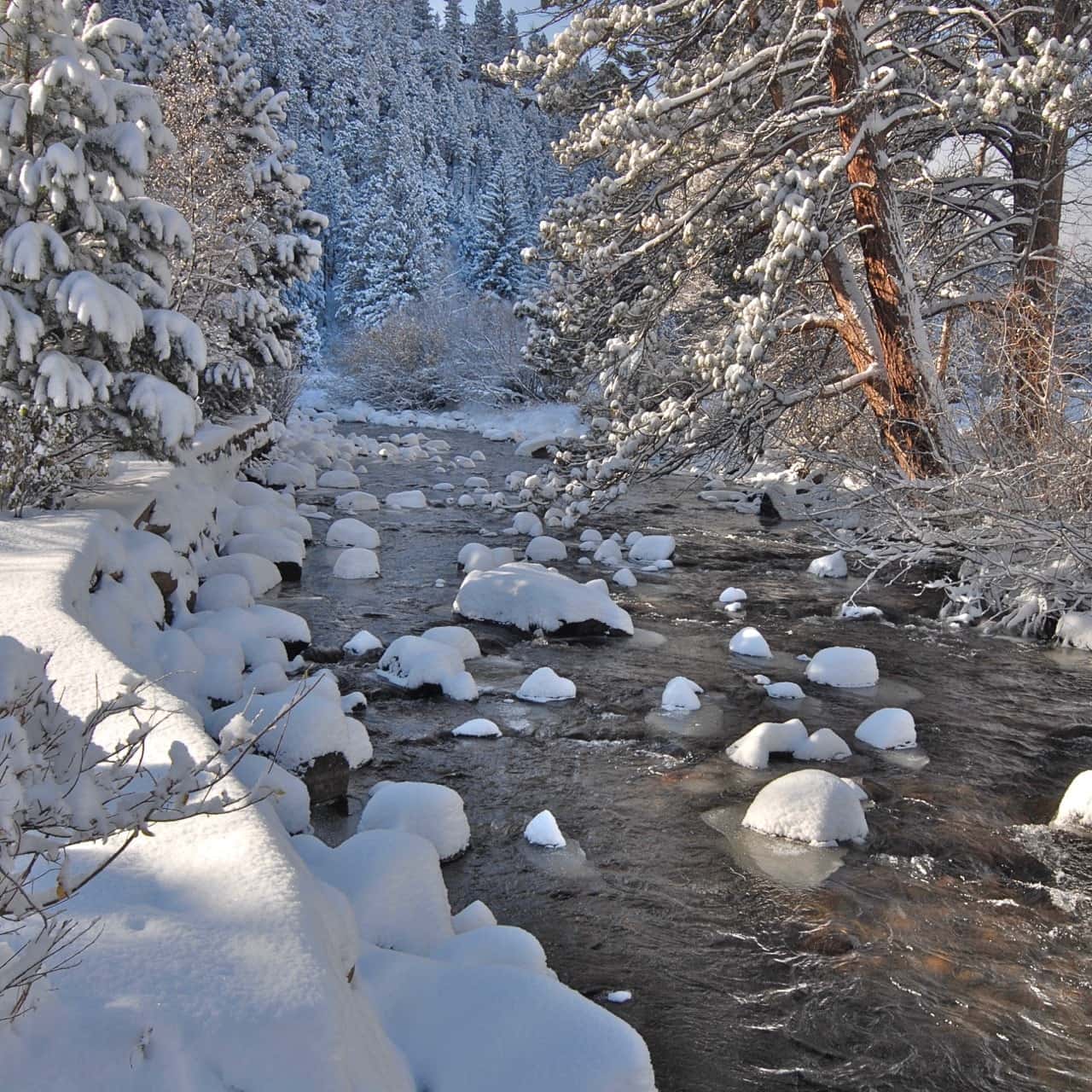 With less crowds and weather calling for cuddling up to a cozy fire, winter is a favorite season at RiverSong! Snow transforms the Inn into a true winter wonderland. It's secluded, quiet and the most intimate setting for romantic getaways. With high temps in the 40s and lows in the teens, it's important to be well prepared with lots of layers and durable outerwear for all outdoor activities. For those who desire, snowshoeing, ice climbing, ice fishing, ice skating and skiing are all nearby. After a day out in the elements, cozy fires and hot baths are a necessary reprieve!
Our former guest, Ketki wrote all about her romantic winter getaway in Estes Park on her blog, Dotted Globe. Ketki shares everything from packing essentials to a variety of itineraries for travel and great insight on when to visit Romantic Riversong.
Spring March-May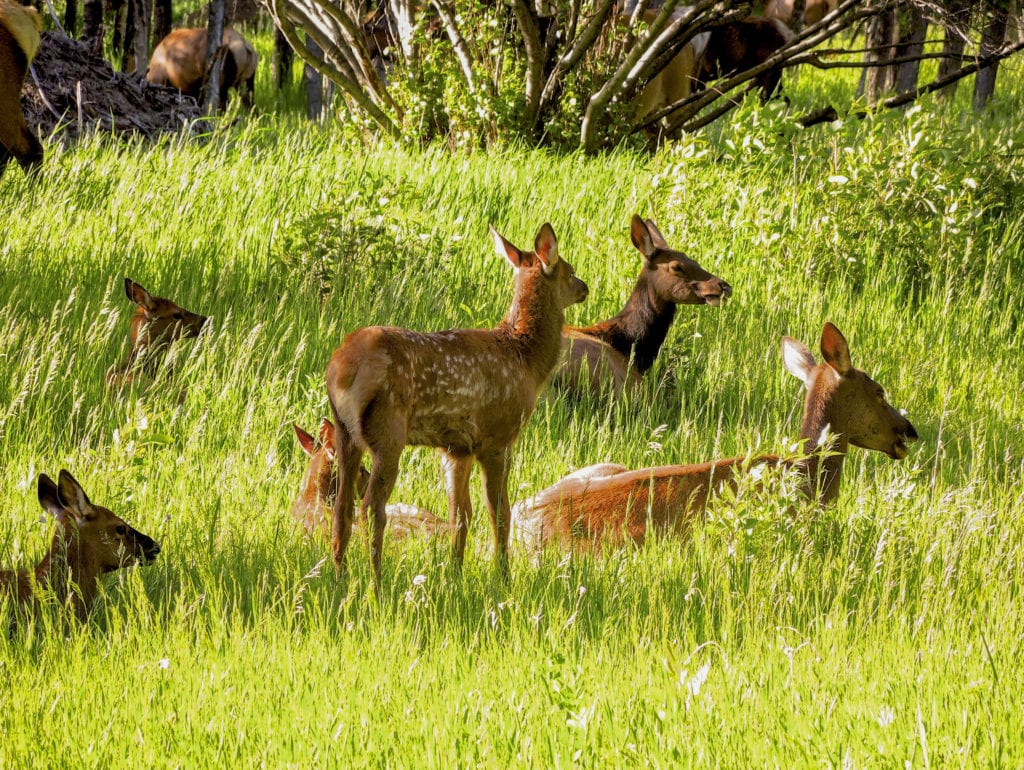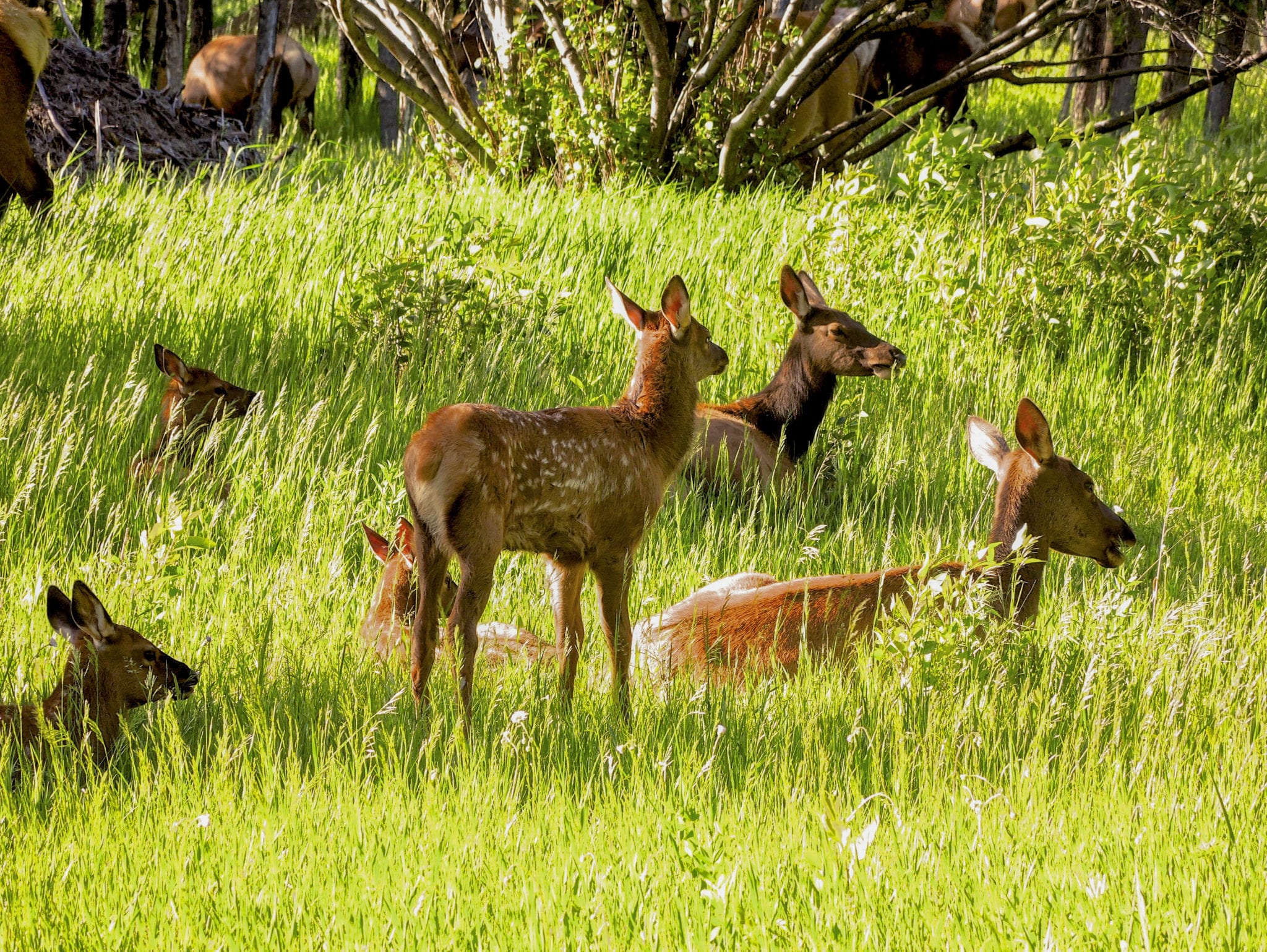 Everything is waking up! Springtime in the Rockies, especially at RiverSong is full of invigoration and excitement of new life all around. There is something new to see every day! Birds return, grass and flowers begin to bloom and grow and many of our wildlife friends return to show us the new members of the family! Seclusion and solitude, accompanied with new hope and new life in full bloom make for a very rejuvenating visit.
Springtime in Estes is a great time to gather in the energy and strength of creation all around. Evenings are still very cold, and perfect for cozy fires. Day time temps range from 40s-60s in spring, so its a great idea for layers and appropriator outerwear for chance of rain. Its a great time to be able to your time for long walks or hikes, fishing, sightseeing, tasting tours around the town and the chance to enjoy the magic of waking up to life!
When to visit Romantic Riversong?
We're a little bias, but we definitely recommend coming to experience every season if you're able! Each one is filled with its own magic and beauty, its impossible to pick a favorite. Every season offers the ability to experience something new, rest, reflect and a chance to feel renewed. Whether your watching the snow fall to new life in bloom, and everything in between, rest assured that its not a matter of when to visit Romantic Riversong, but what you want to experience when you visit.